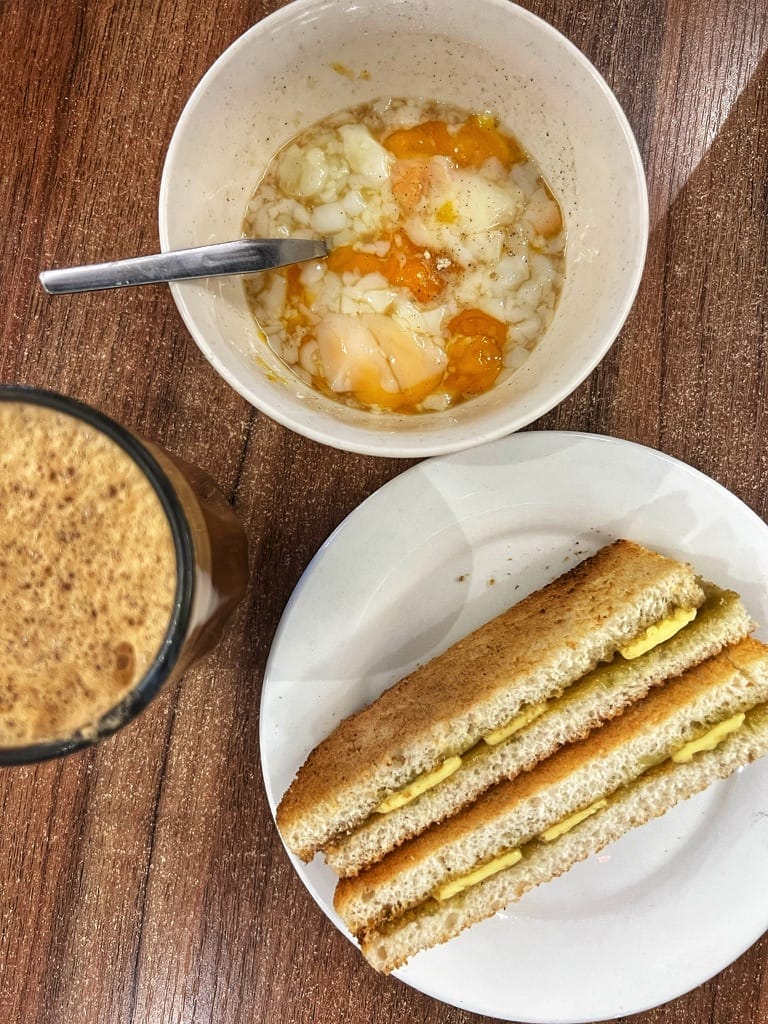 Wong Zhi Noodle House Breakfast
Wong Zhi Noodle House was one of the first places that I reviewed on Chiefeater.com. While I do like their hor fun, I don't often take that primarily because it's not an item in my diet. However, what I do take is their breakfast of half boiled eggs, a kaya and butter toast and a hot kopi which comes up a total of RM10.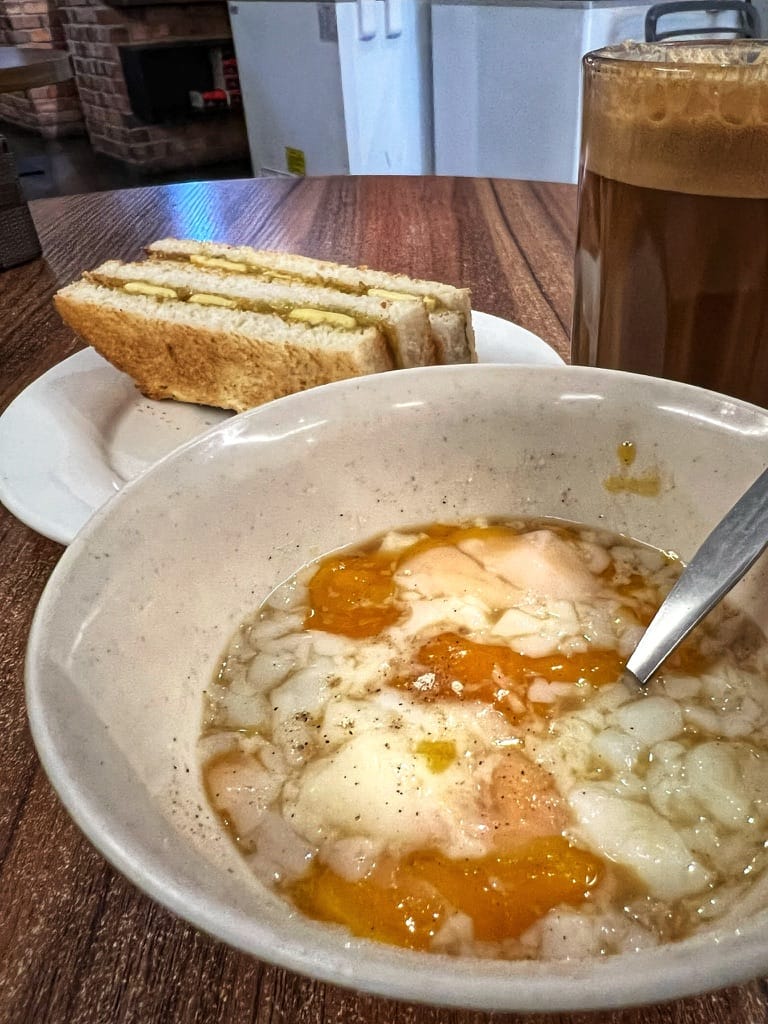 It is one of the few places where the eggs and toast are served almost simultaneously. And the eggs are already removed from the shell, so you just proceed to eating it.
The toast is not the best in Puchong. In fact, it's a tad hard sometimes and you can see they are not as generous with the butter as some of the other locations. However, they offer a speedy and fuss free service.
On weekends, this place gets very packed in the morning so that won't be the best time to visit.
Follow me on IG @chiefeater_vk
Business Hours
Opens Daily
07:00 am to 03:00 pm
Contact Us
Ask ChAI
Hi, I'm the Chiefeater AI and I'm still learning, so pardon any hiccups along the way 😊 We will not be held responsible for errors or damages resulting from the use of this chatbot. By using this chatbot, you agree to our terms of service and privacy policy.
You can click the buttons below or type your own question. Please check with the outlet to confirm correct information.
---
---
Close Chat [X]

WhatsApp Outlet

Click to Call Outlet