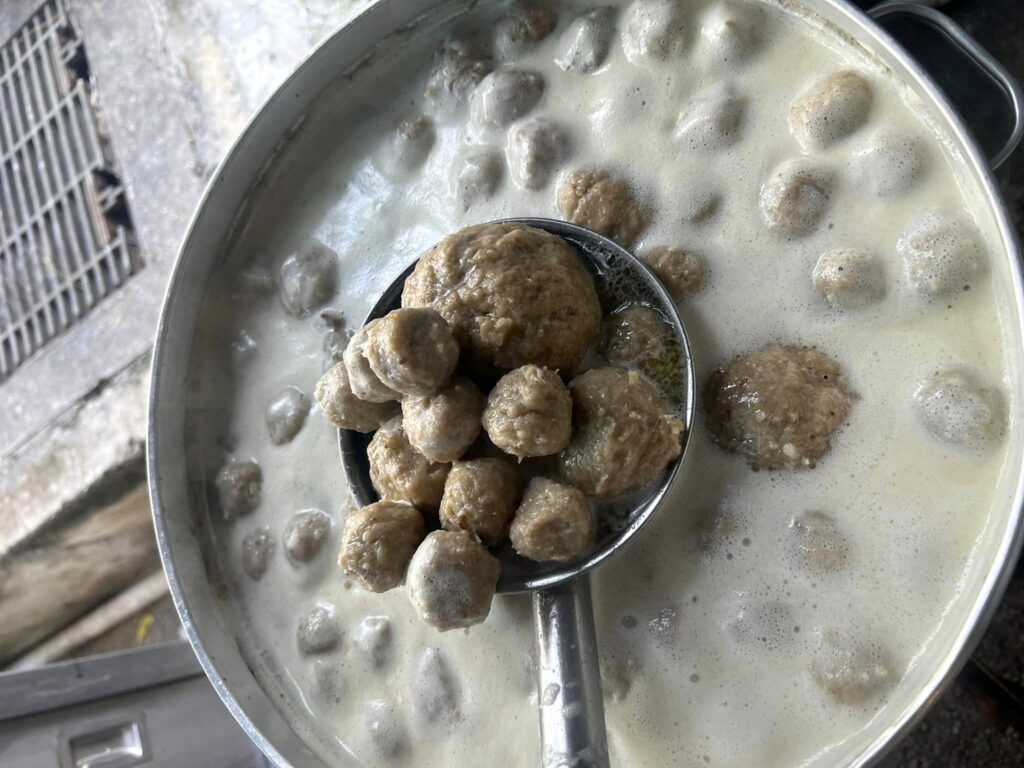 Anis Nasi Padang Bakso
Post by Chiefeater William Tan
Went to my usual nasi padang at Pulau Tikus and found out the owner set up a new stall selling Bakso. Just set up 2 weeks ago in June 2023. I ordered and tried. Yummy yummy yummy. I love the beef broth. So fragrant, flavourful and light and the texture of beef ball are so interesting. Toeng toeng toeng!!!! So chewy and flavourful too.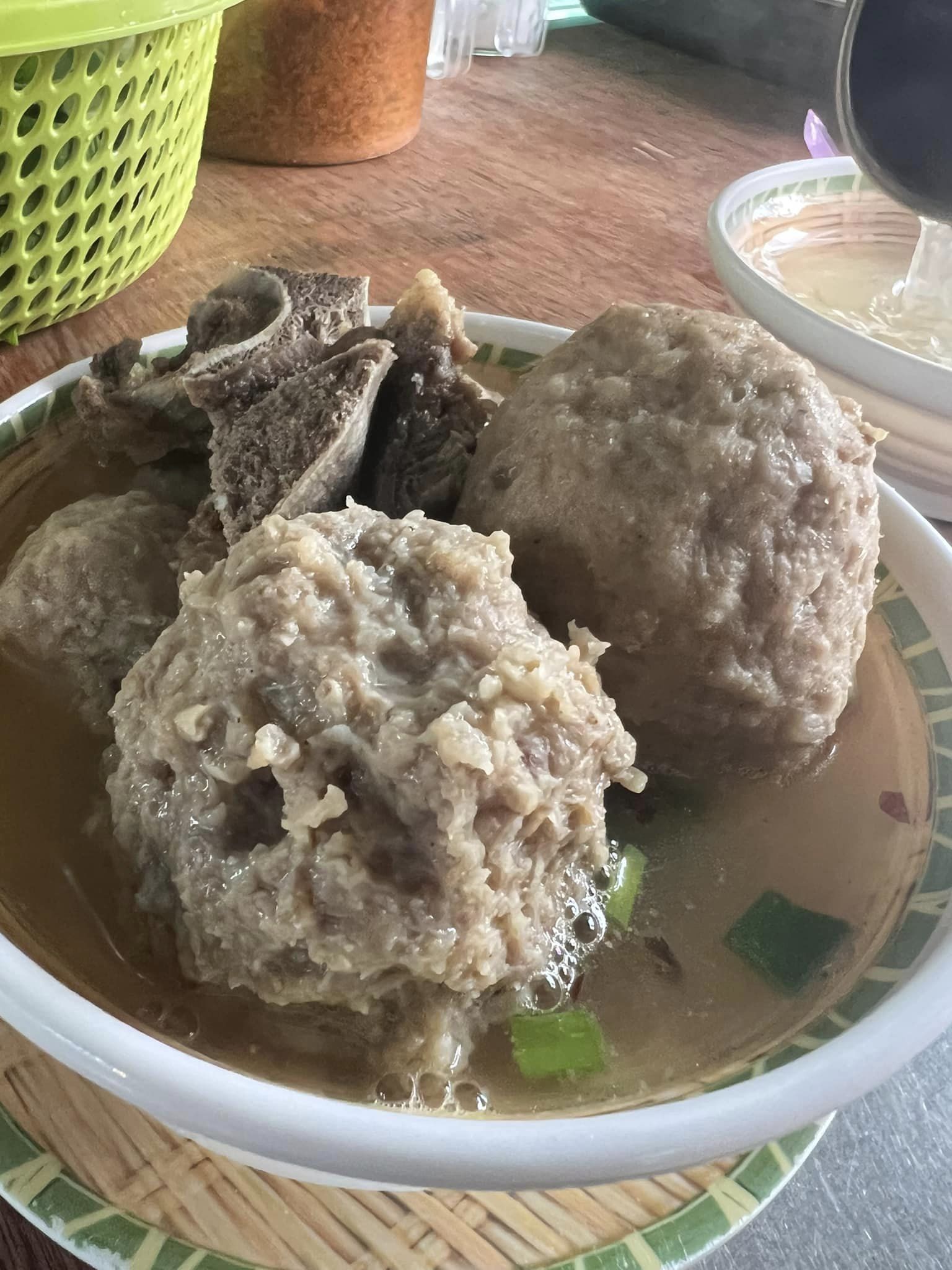 Follow Chiefeater William Tan on FB
Business hours
Monday to Saturday
08:00 am - 03:00 pm or until finished
Close on Sunday
Editor's Note
Anis Nasi Padang was formerly known as Nasi Padang Tommy. Still the same seller, so still as good.
Price for a bowl of bakso starts at RM7 and bakso beranak is priced at RM12.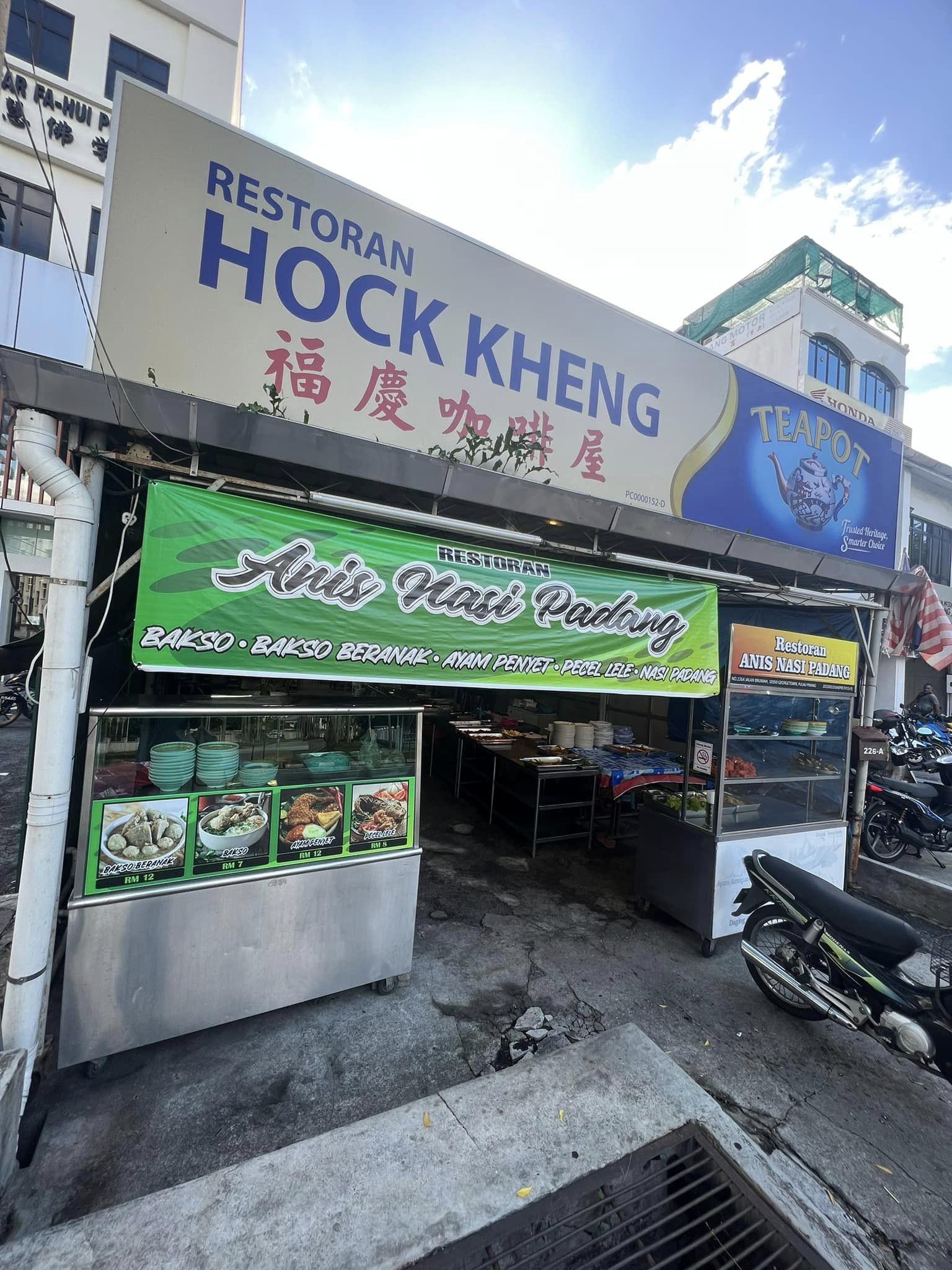 Contact Us
Ask ChAI
Hi, I'm the Chiefeater AI and I'm still learning, so pardon any hiccups along the way 😊 We will not be held responsible for errors or damages resulting from the use of this chatbot. By using this chatbot, you agree to our terms of service and privacy policy.
You can click the buttons below or type your own question. Please check with the outlet to confirm correct information.
---
---
Close Chat [X]

WhatsApp Outlet

Click to Call Outlet