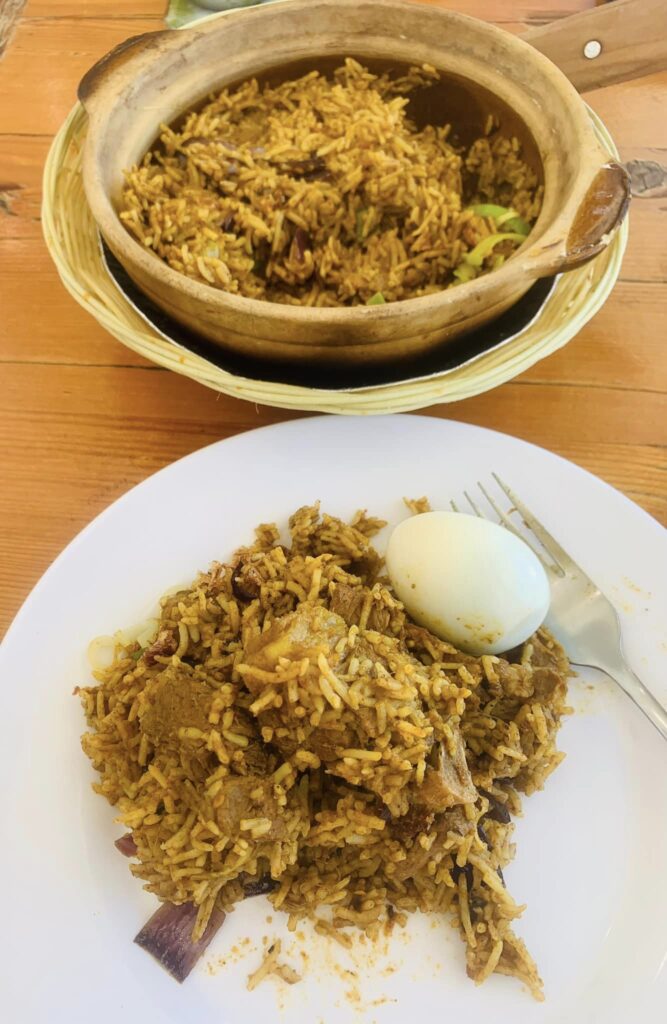 Banana Leaf Dandenong Claypot Curry Lamb Rice
Post by Chiefeater Eddie Low
When there's good food. I would go all the way to check it out. 40km drive to eatery, an hour later. Friday's Specials at Banana Leaf Dandenong. banana leaf but no fried bitter gourd (ouch), only on Saturday n Sunday. Still considering having it but saw two students from KL having banana leaf lunch that wasn't as appealing n appetising like Roti Bar. I gave it a miss.
Decided on my second choice of Claypot curry lamb rice. It was excellent! So good, it's flavoursome with onions, herbs, and rice was so fragrant & delivered super hot n a little spicy in a claypot.
Nasi lemak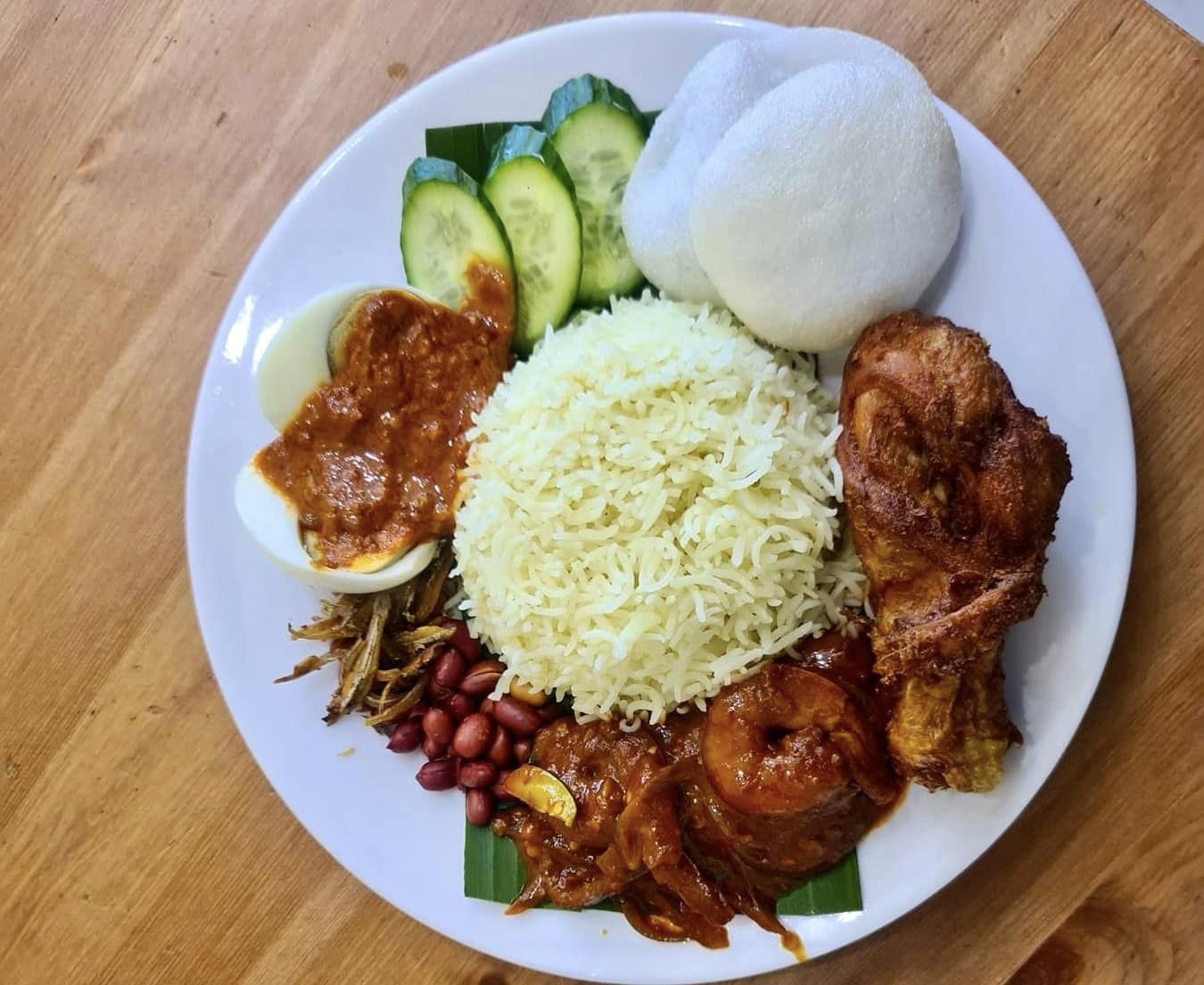 My lunch today. Delivered freshly cooked, in pipping hot claypot. Good enough for 2 small eaters. Really nice. Glad I ordered this lamb claypot.

So so good. Tender lamb pieces, very fragrant rice.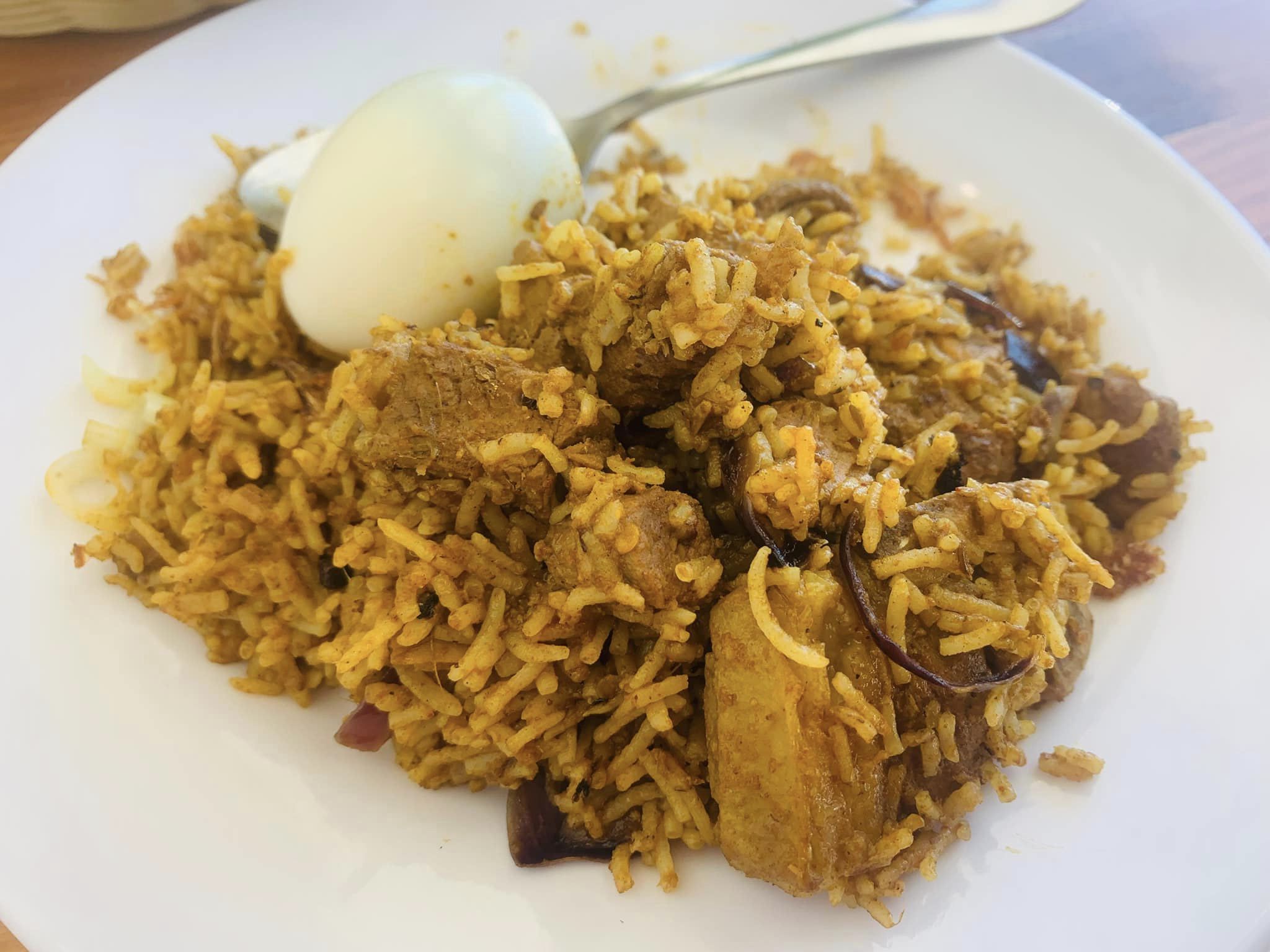 Menu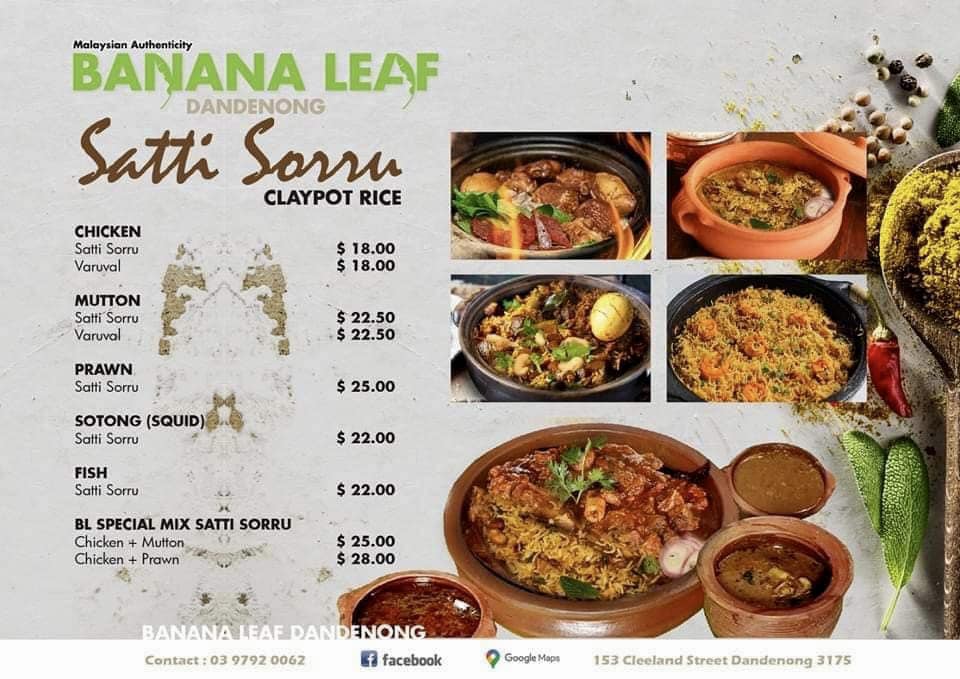 Business Hours
Thursday to Tuesday
10:00 am to 10:00 pm
Closed on Wednesday
Contact Us
Ask ChAI
Hi, I'm the Chiefeater AI and I'm still learning, so pardon any hiccups along the way 😊 We will not be held responsible for errors or damages resulting from the use of this chatbot. By using this chatbot, you agree to our terms of service and privacy policy.
You can click the buttons below or type your own question. Please check with the outlet to confirm correct information.
---
---
Close Chat [X]

WhatsApp Outlet

Click to Call Outlet
There are no reviews yet.