Corner Lot Coffee Shop Customizable Loh Mee
Post by Chiefeater CCM
At the "Imaginatively" name Corner Lot Coffee Shop,  off Jalan Kampong Baru (Raja Uda) Butterworth. The entire Coffee Shop is dedicated to Loh Mee for Breakfast. No other Food Choice is available
Loh Mee is a Major Product in Butterworth, for those in the know, with most stalls providing traditional condiments, of Black Vinegar, Marinated Garlic and Chilly. At Corner Lot Coffee Shop, it's place at all tables for you to self service to your heart content.

One can also use the provided QR code, though Servers are fast to approach to take the order with out any prompting.
High light here is one can customise the toppings of your Loh Mee (they also have the standard of Braised Succulent Pork, Pork Skin, and Chicken Feet). You can see all the choice they have at the counter / cooking station.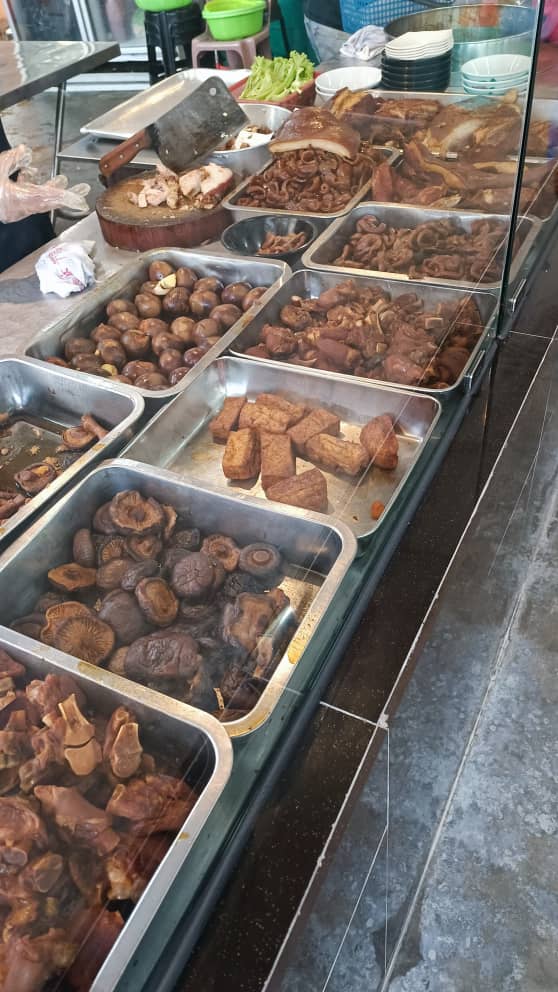 This Coffee Shop, a converted corner house, with the Garden turn Kopi Tiam, is Spacious, Many Tables, Airy, and cooling, one of the neatest, clean, well organised if not the most in the Area.
Taste wise, pretty good.
Business Hours
Opens Daily
07:00 am to 01:00 pm
Contact Us
Ask ChAI
Hi, I'm the Chiefeater AI and I'm still learning, so pardon any hiccups along the way 😊 We will not be held responsible for errors or damages resulting from the use of this chatbot. By using this chatbot, you agree to our terms of service and privacy policy.
You can click the buttons below or type your own question. Please check with the outlet to confirm correct information.
---
---
Close Chat [X]
There are no reviews yet.