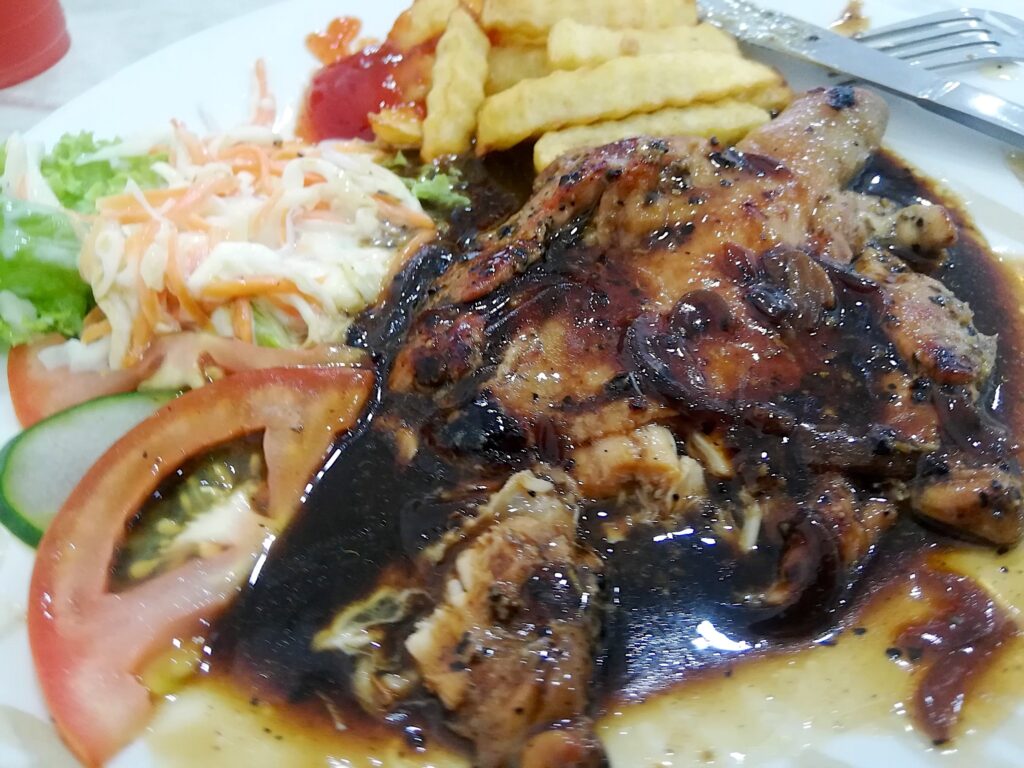 Kafe Xuan Shen Chicken Chop
Post by Chiefeater Lucia Lai
No need to go far, just a stone's throw away from where i stay. at the harmony view apartment.
new cafe, Kafe Xuan Shen, opened in early May 2023. went last week about 6.30 pm. wanted to try the lam mee but was disappointed it was not available. was told that lam mee is more for breakfast time and lunch time and that day it finished about 4.00pm. so i have no choice but to go for the hainanese chicken chop. i went for the black pepper sauce. well i do like the sauce. it was darker in colour compare to other black pepper sauce i had. whole thing was quite okay. RM14.90

then this monring i went again. i tapau (takeaway) the lap mei fun and was glad to see that they don't use plastic box for the tapau. RM10.00. it was very delicious. all the meat or whatever ingredients were cut into very small pieces. i spy some dried shrimp too and of course mushroom, which i notice cut into super tiny pieces. i like it very much and this kind of rice is some rice i can try again and again.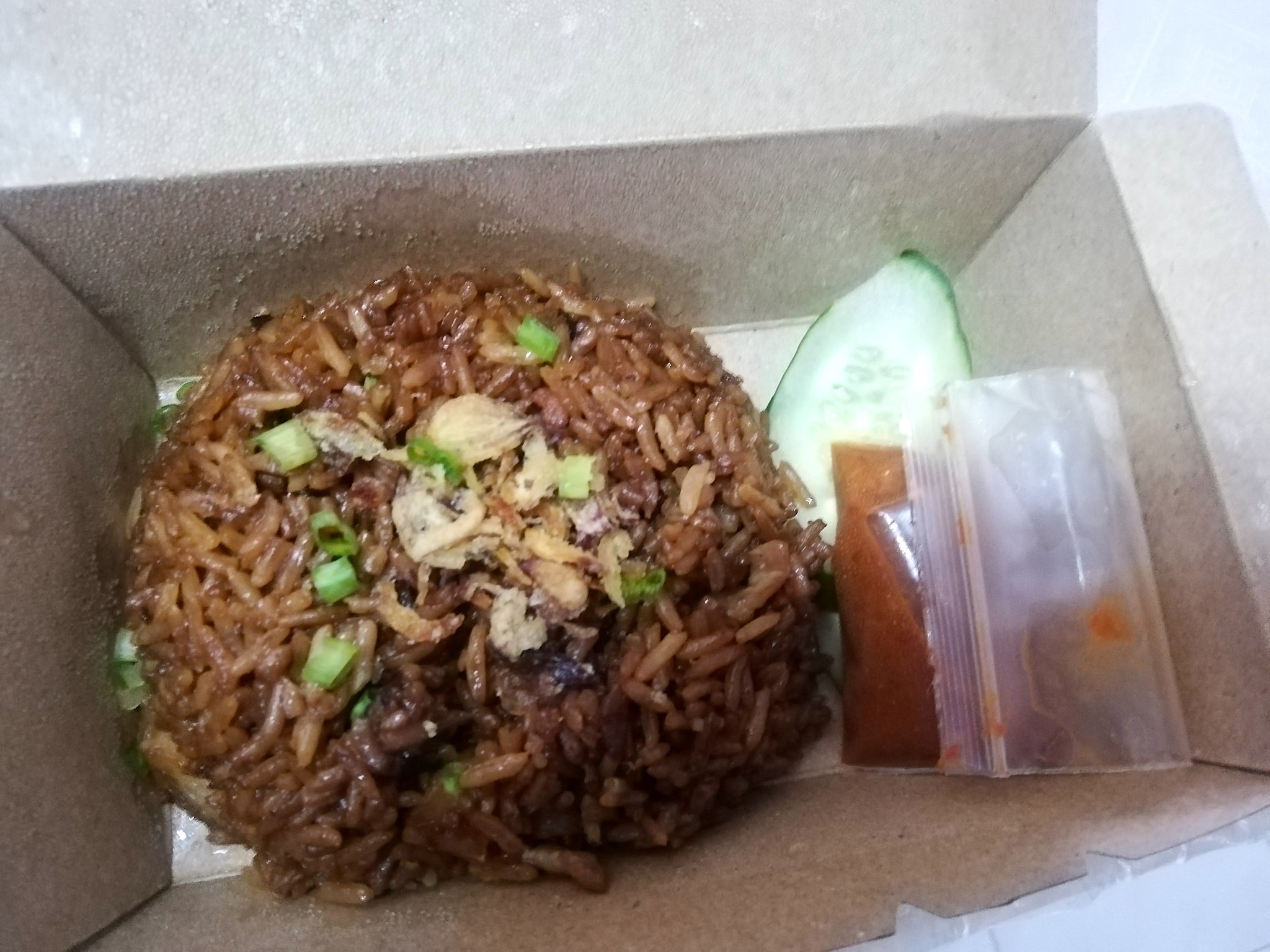 oh ya, for the drinks, apart from the usual, they have their own home made 4 types of drinks - nutmeg, hawthorne, chrystaneum and herbal tea. tried two of hem - delicious drink.

The Menu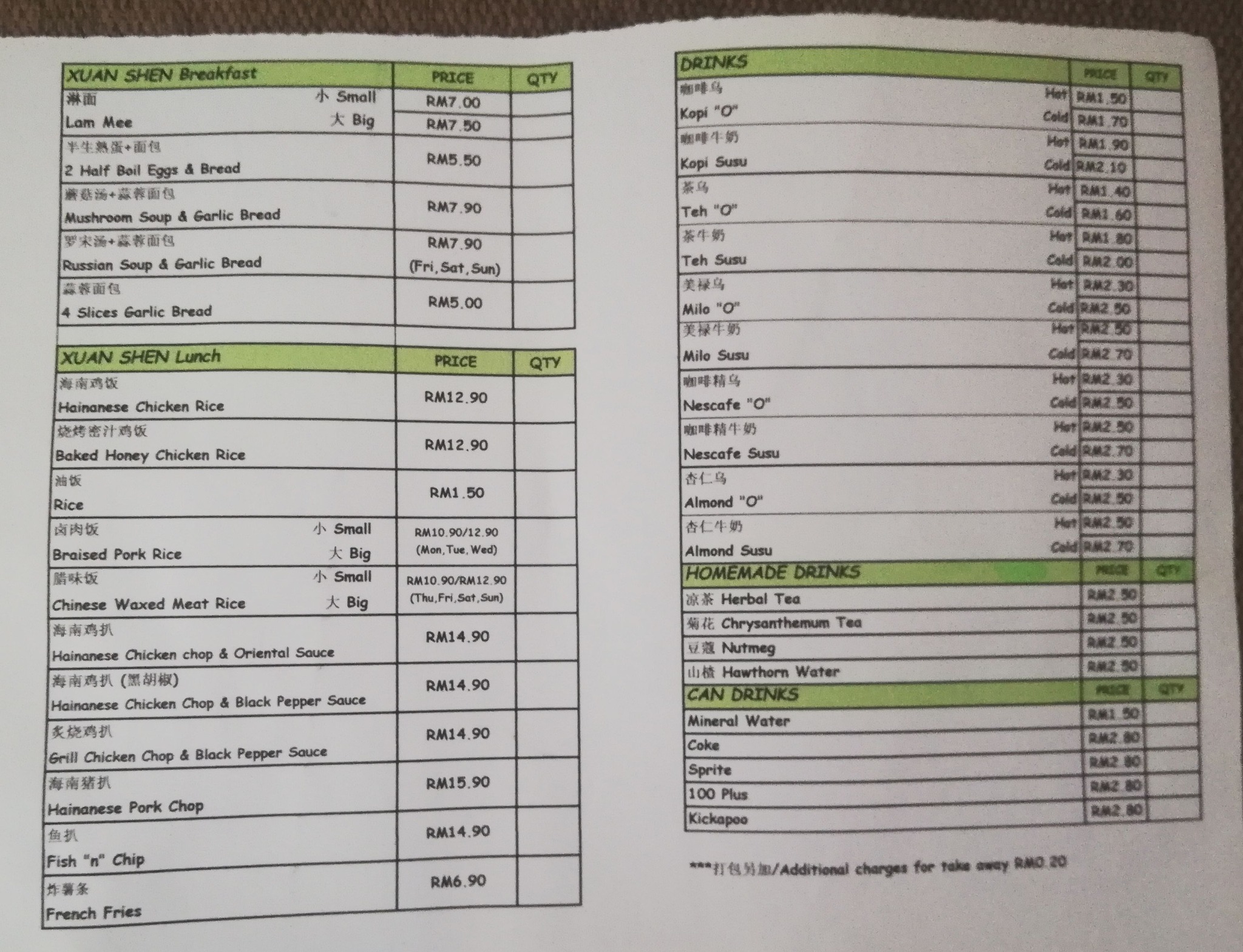 Business Hours
Opens Daily
07:30 am – 05:30 pm
(that's according to their published hours but they don't seem to be following it)
Follow Chiefeater Lucia Lai on FB
Contact Us
Ask ChAI
Hi, I'm the Chiefeater AI and I'm still learning, so pardon any hiccups along the way 😊 We will not be held responsible for errors or damages resulting from the use of this chatbot. By using this chatbot, you agree to our terms of service and privacy policy.
You can click the buttons below or type your own question. Please check with the outlet to confirm correct information.
---
---
Close Chat [X]

WhatsApp Outlet

Click to Call Outlet