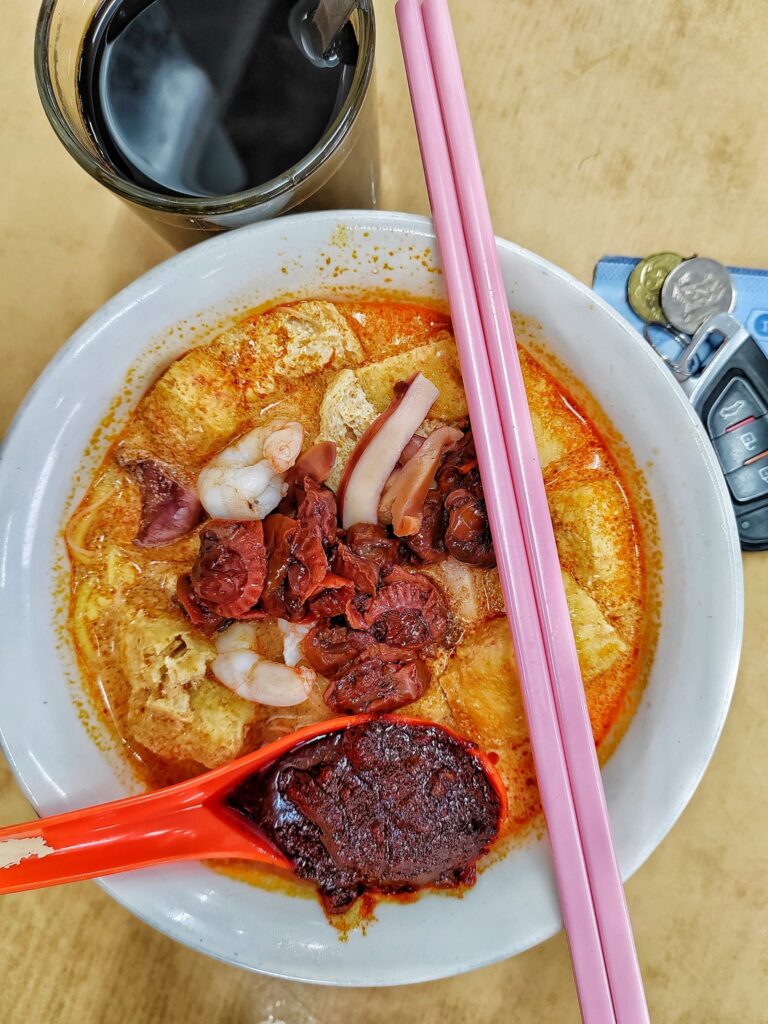 Kedai Kopi 1921 Curry Mee
Post by Chiefeater Hedges Liang
My mother always say, be careful with what you eat, if not it might burn your lips. And this happens to me this morning at Kedai Kopi 1921 when I greedily asked aunty add extra chilli paste for my curry mee breakfast! I told aunty, I don't want taugeh ka tuu huet tapi wa ai keh pok pok, hum ka huan jio! Then aunty said "no porbem". Then I patiently sat and wait for this most recommended curry mee comparing with the one opposite! And then accident happened when her curry is served on my table! As usual I will first dip the pok pok onto the chilli and eat and suck the broth......nahhhhh kena liao lo! The chilli is darned spicy and the broth is boiling hot and it burnt the pok pok that penetrate into my throat! And my head got smoke come out!
By the way, this curry mee is sincerely rich in ingredients and delicious too. You ai pok pok got pok pok! You ai hum got hum! You ai prawns got prawns! You ai fragrance chabai tumis got chabai! You ai joo hoo got joo hoo! You want Dracula Blood Cube got blood cube and apa lagi lu mau? Errrrr....missing the po ho.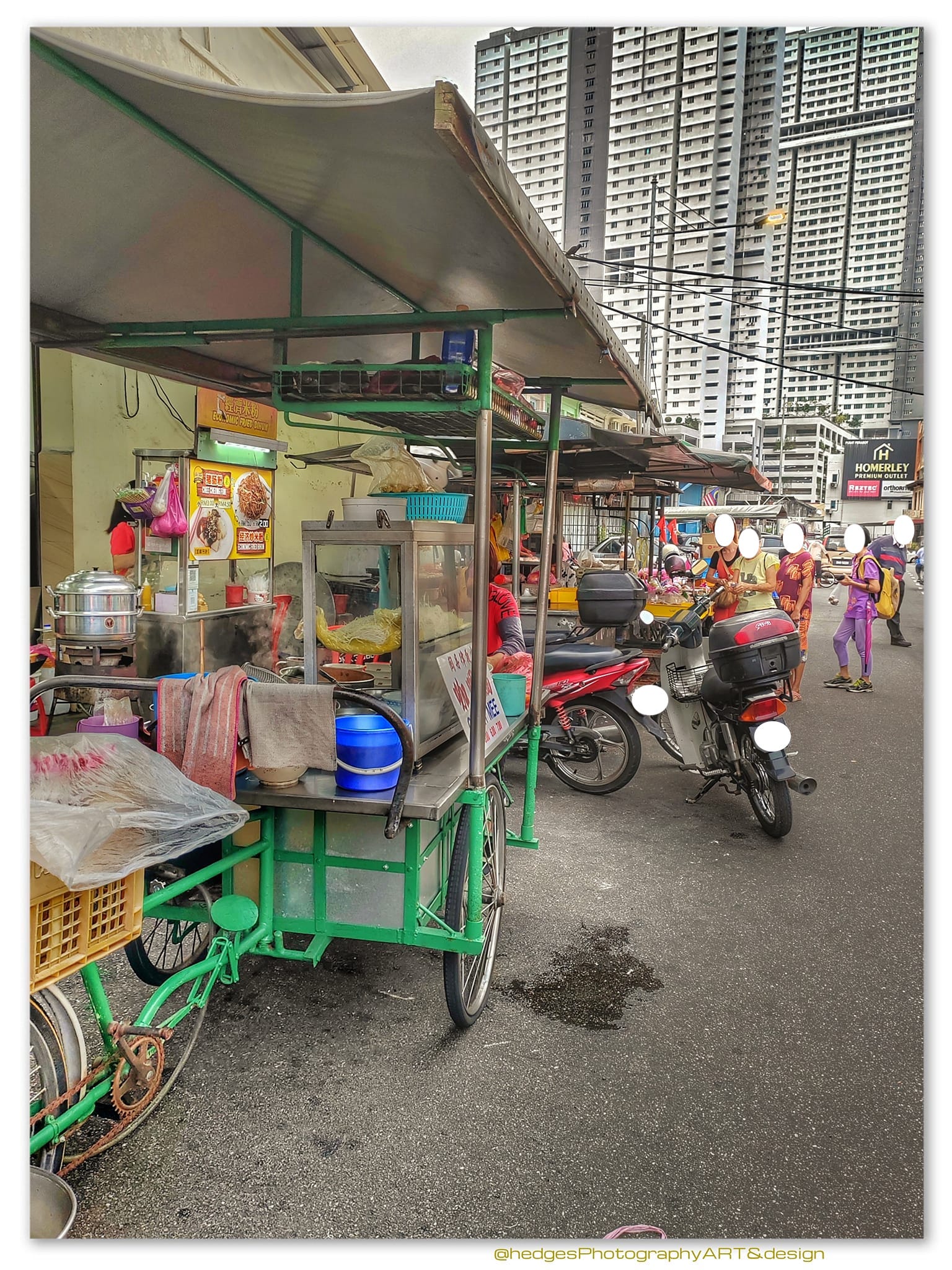 Business Hours
Monday to Saturday
06:30 am to 10:00 pm
Sunday
06:30 am to 01:00 pm
Contact Us
Ask ChAI
Hi, I'm the Chiefeater AI and I'm still learning, so pardon any hiccups along the way 😊 We will not be held responsible for errors or damages resulting from the use of this chatbot. By using this chatbot, you agree to our terms of service and privacy policy.
You can click the buttons below or type your own question. Please check with the outlet to confirm correct information.
---
---
Close Chat [X]