La Boca Latino Bar
Post by Chiefeater VK
La Boca Latino Bar at Pavilion KL markets itself as an authentic Latin American Restaurant & Bar with different music and dance for each night. But enough of that, I just want to talk about their Chili Con Carne (RM45++). The dish comes with rice and is a generous portion but that minced meat chili packs a wallop. Spicy and savoury comes together in that dish to give your tongue palatable pleasure..
The Albondigas Lamb Meatballs (RM33++) was good but I found the meatball wasn't firm enough. I like my meatballs to give me a bit of resistance when I bite into it. This one just crumbled at first bite.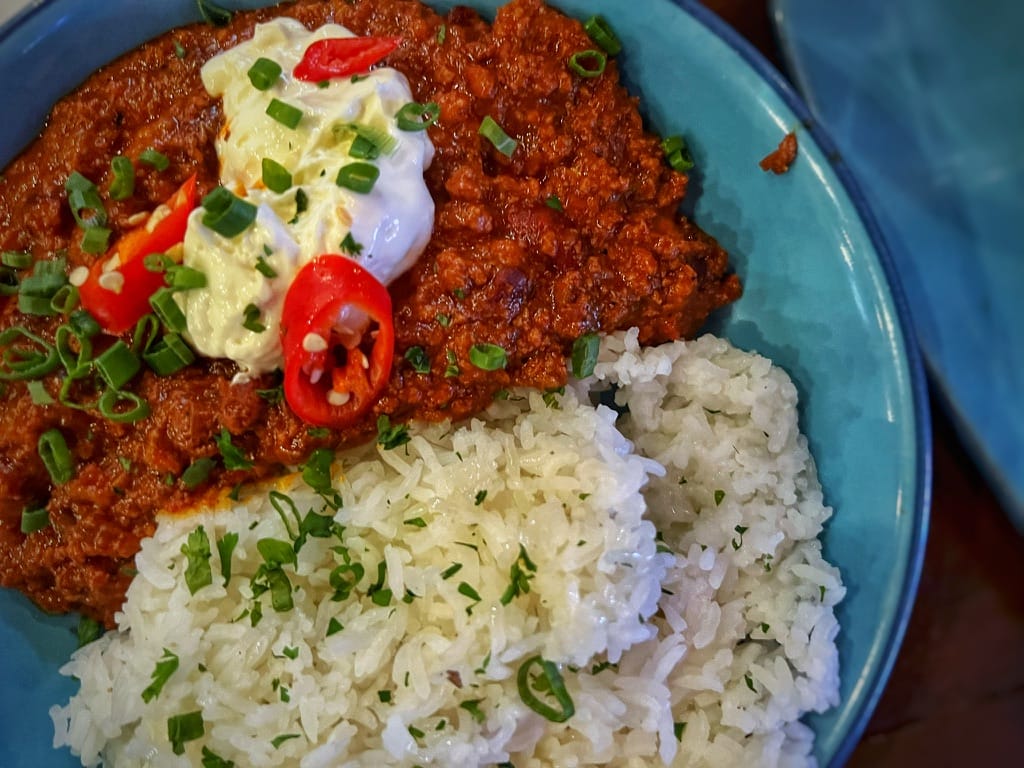 Train Stop
Get off at the Bukit Bintang MRT station.
Contact Us
Ask ChAI
Hi, I'm the Chiefeater AI and I'm still learning, so pardon any hiccups along the way 😊 We will not be held responsible for errors or damages resulting from the use of this chatbot. By using this chatbot, you agree to our terms of service and privacy policy.
You can click the buttons below or type your own question. Please check with the outlet to confirm correct information.
---
---
Close Chat [X]

WhatsApp Outlet

Click to Call Outlet