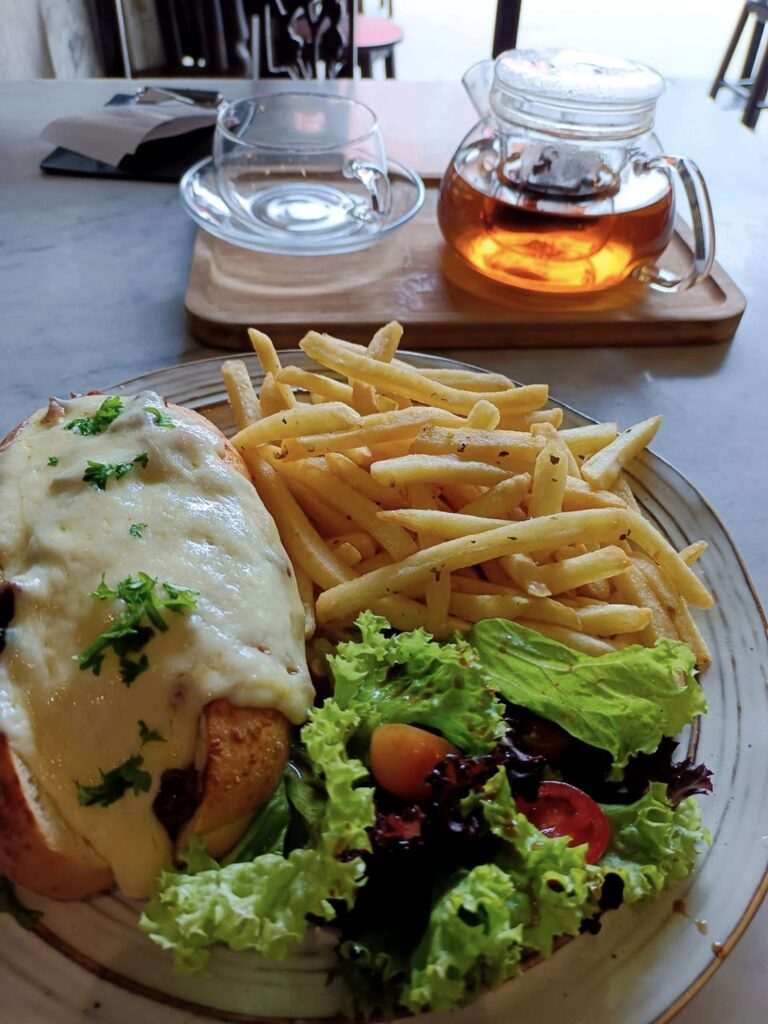 leaf & co. cafe Beef and Cheese Sandwich
Post by Chiefeater Benjamin Lian
Was at Jalan Pudu after dropping off a friend at hotel. Since Jalan Sultan is nearby, wanted to try the Crispy Pork Noodle or Babi Guling. Arrived more than an hour early before shop opens. Saw this cafe, leaf & co. cafe, at a backpacker inn. Perused its menu and made up my mind to taste its offerings.
Beef and Cheese Sandwich with lots of tenderloin pieces inside, oozing with cheese. Durian Ice-Cream Cake for dessert and ended the meal with Black Forest Tea.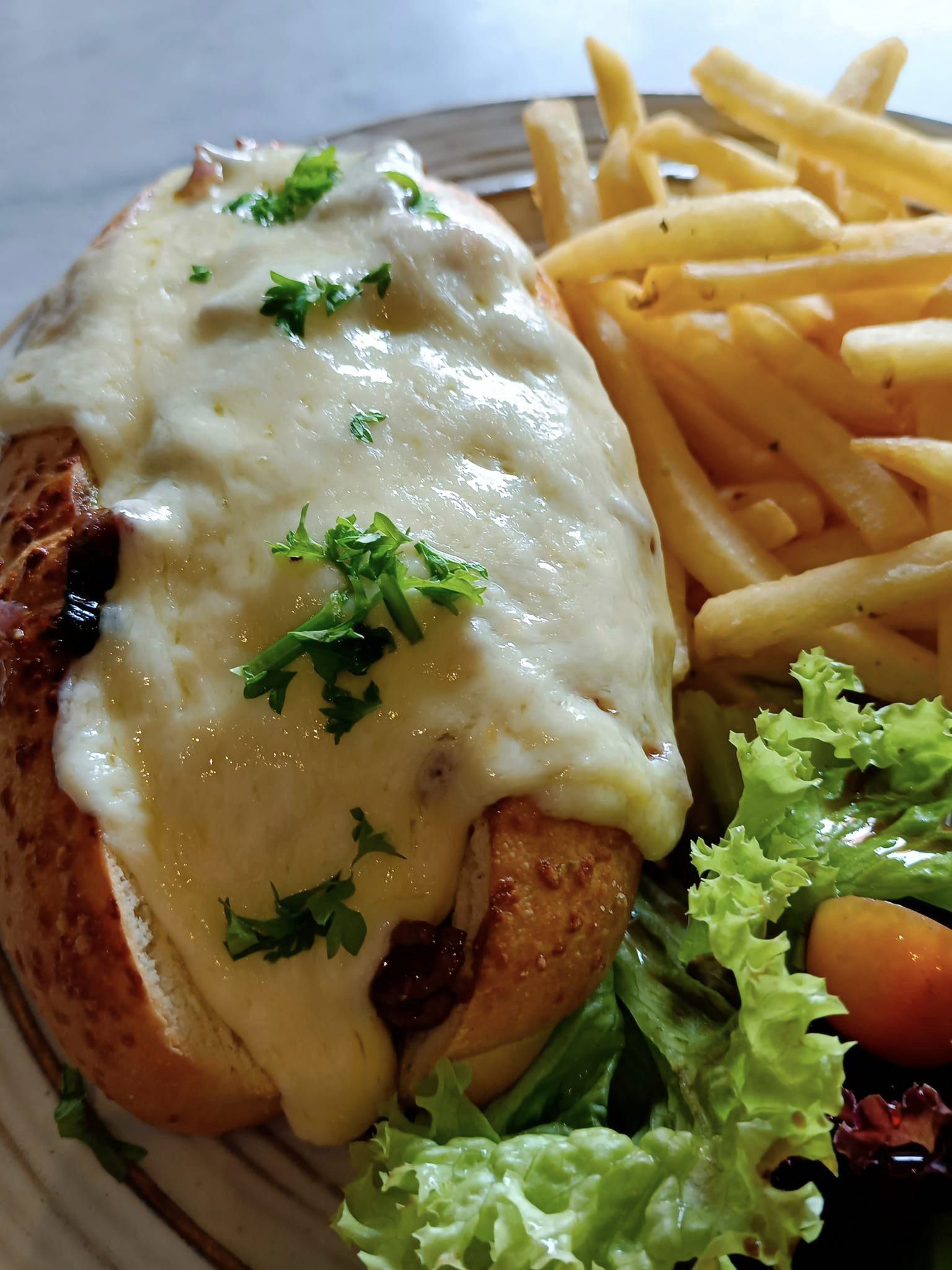 Business Hours
Opens Daily
10:00 am to 10:00 pm
Contact Us
Ask ChAI
Hi, I'm the Chiefeater AI and I'm still learning, so pardon any hiccups along the way 😊 We will not be held responsible for errors or damages resulting from the use of this chatbot. By using this chatbot, you agree to our terms of service and privacy policy.
You can click the buttons below or type your own question. Please check with the outlet to confirm correct information.
---
---
Close Chat [X]

WhatsApp Outlet

Click to Call Outlet
There are no reviews yet.