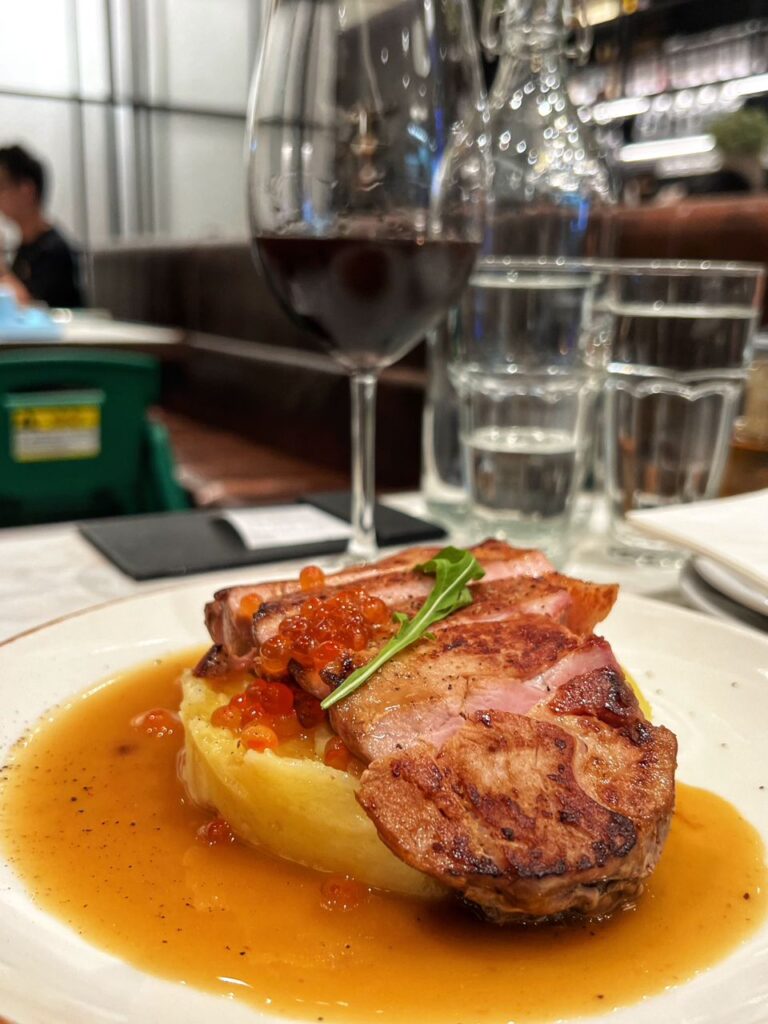 MARCO The Gardens Mall Pork Shoulder
Post by Chiefeater VK
I recently discovered that Marco had opened an outlet in Gardens Mall (they opened in Apr 2023), and I decided to give it a try. Having been to the One Utama branch years ago, I was eager to see how this experience would compare.
For my main course, I opted for the Pork Shoulder in Ikura Glaze (RM60++). The meat was exceptional, tender yet with a satisfying bite. It was expertly seasoned and cooked to perfection. I found it to be truly excellent.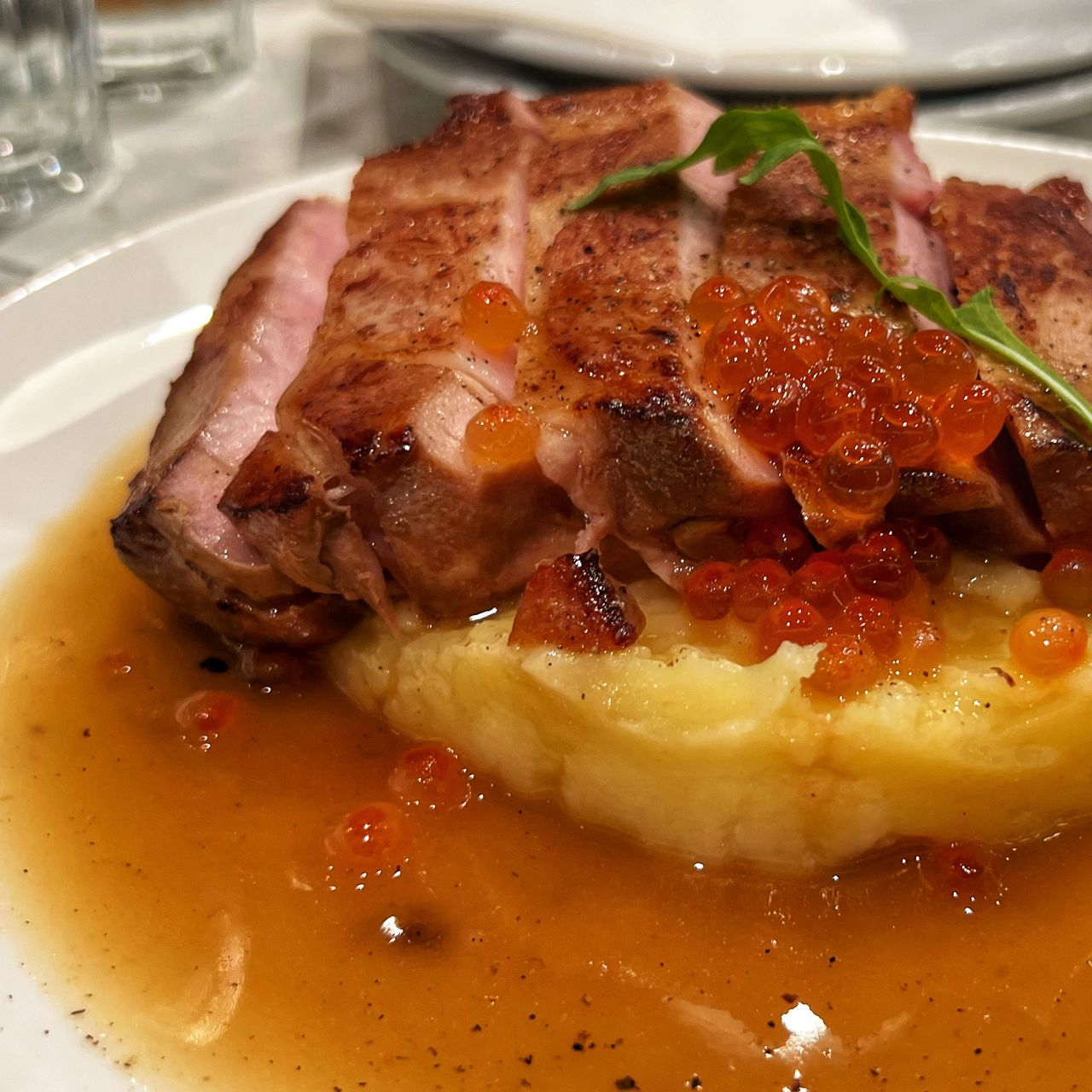 Close up of the Pork Shoulder meat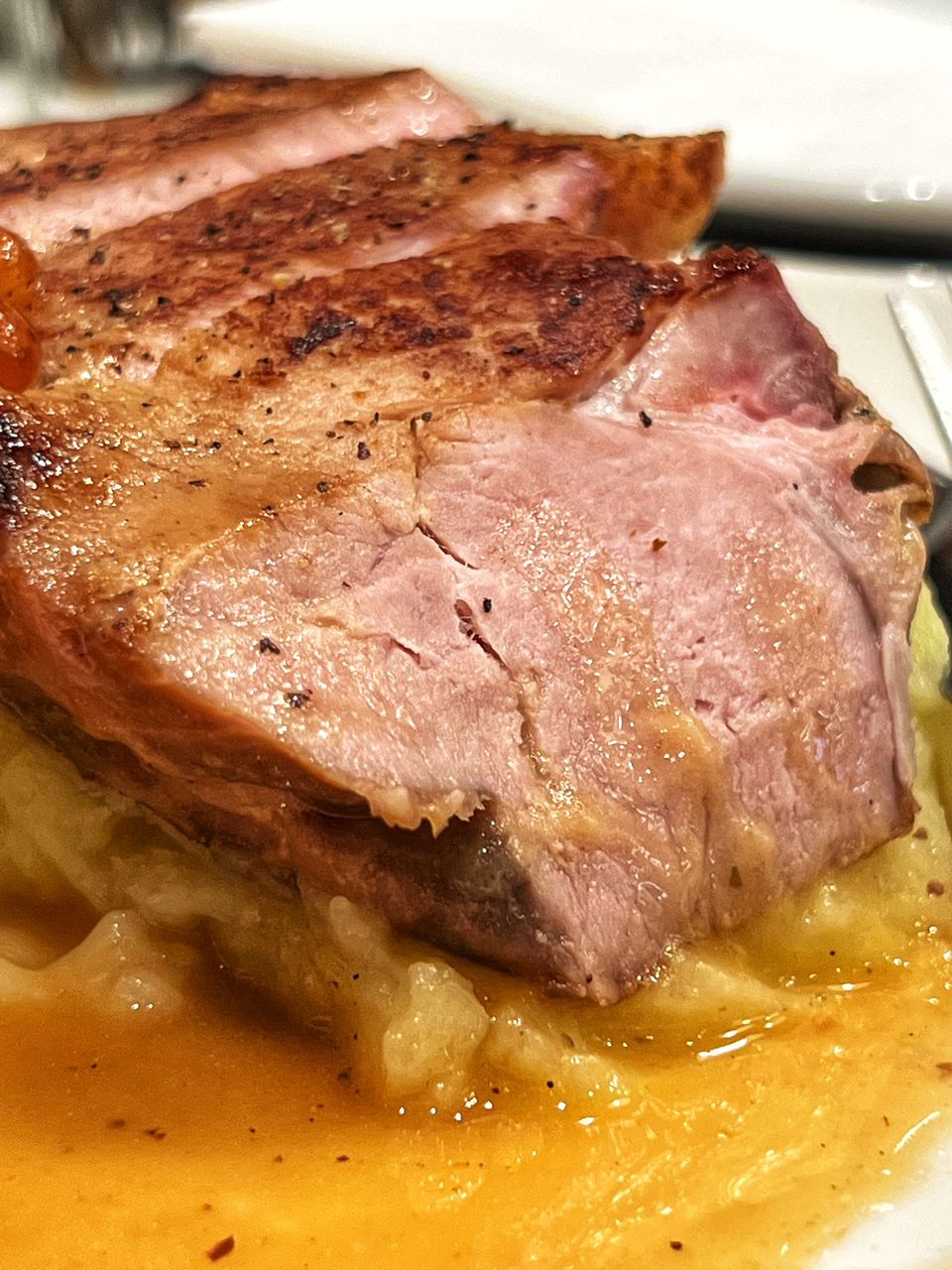 Jen ordered the Gnocchi Alla Sorrenti (RM38++). While the dish had delightful flavours, we both agreed that the gnocchi could have been a bit chewier for that perfect texture. Nevertheless, we checked with the duty manager and she said that they wanted to bring the texture of potato to the fore, with their interpretation of their gnocchi.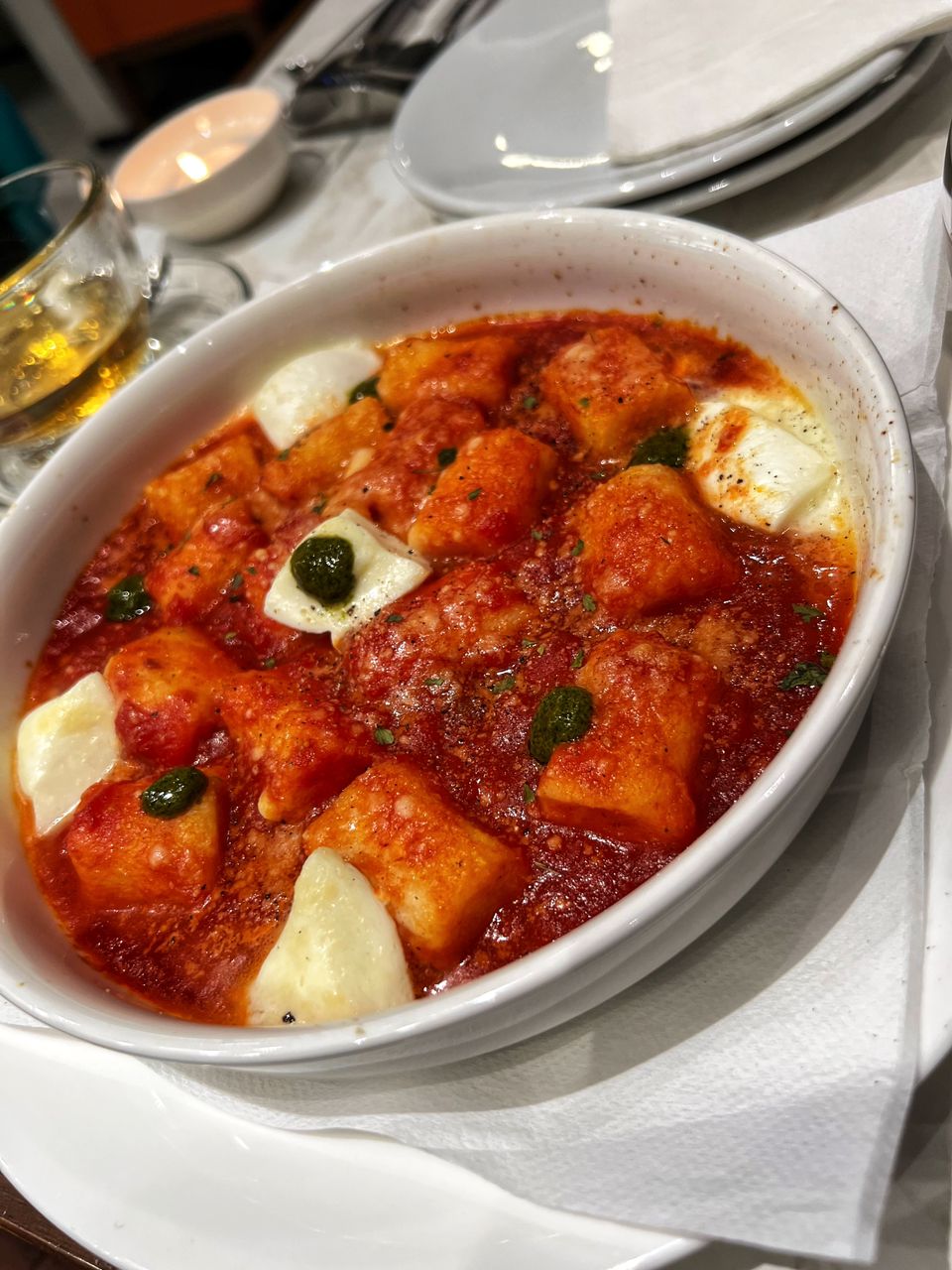 To accompany my meal, we chose the house pouring wine, Il Pumo Primitivo (RM28++). It paired well with the pork shoulder, complementing its flavours nicely.
We decided to conclude our meal with a serving of tiramisu (RM26++). This dessert packed a punch with the inclusion of rum and vodka, making it a delightful and indulgent treat.

I also had a cappuccino to sober me up after lunch too.

It was a great lunch experience at Marco The Gardens Mall, and I was pleased with the quality of the food and the overall dining experience. Our meal for 2 came up to RM206 for what we had.
Private Room
They have a private room that can take up to 14 people.
Business Hours
Opens Daily
11:00 am to 10:00 pm
Contact Us
Ask ChAI
Hi, I'm the Chiefeater AI and I'm still learning, so pardon any hiccups along the way 😊 We will not be held responsible for errors or damages resulting from the use of this chatbot. By using this chatbot, you agree to our terms of service and privacy policy.
You can click the buttons below or type your own question. Please check with the outlet to confirm correct information.
---
---
Close Chat [X]

WhatsApp Outlet

Click to Call Outlet