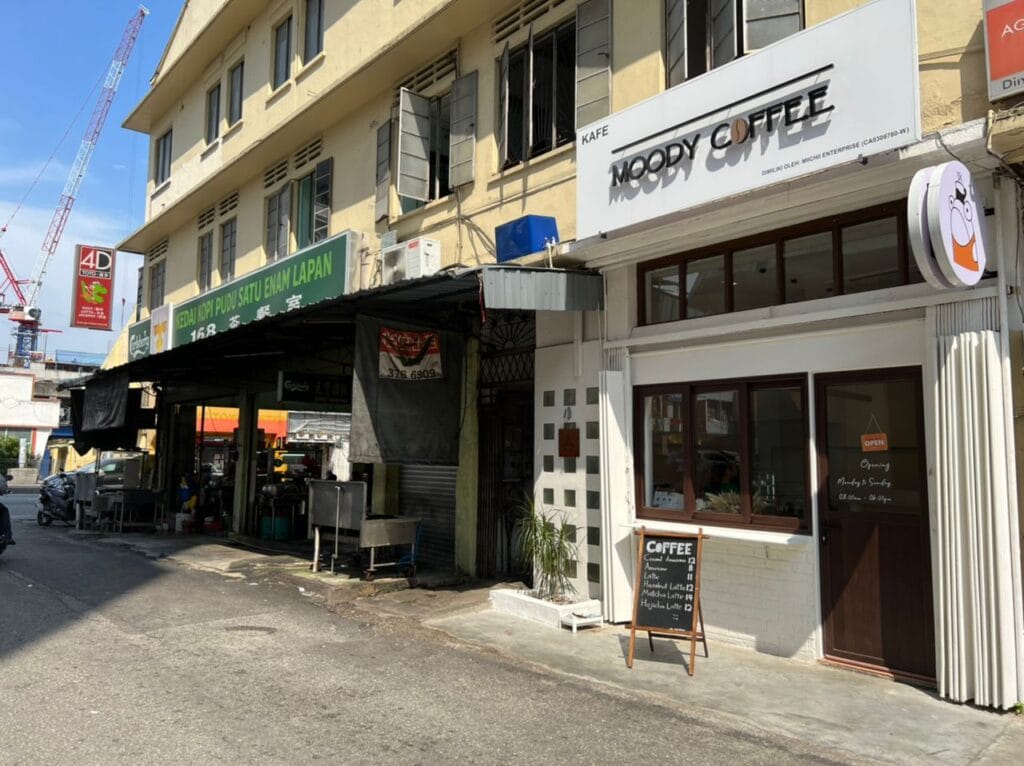 Moody Coffee Flat White
Post by Chiefeater VK
Jen and I were down in Pudu for breakfast today. After we had crossed Jalan Pudu, we saw that there was a small hole in the wall cafe called Moody Coffee. It's located in the same corner lot where the famous 168 Chicken Rice operates at night. Since we had not gotten our coffee fix yet, it was a good place to charge up with java juice.
While I did say it's a hole in the wall, the cafe is really nicely done up. It may be small but it is still cozy and comfortable. Both the proprietors are friendly and love their coffee and did not stinge on their equipment. I ordered my usual flat white.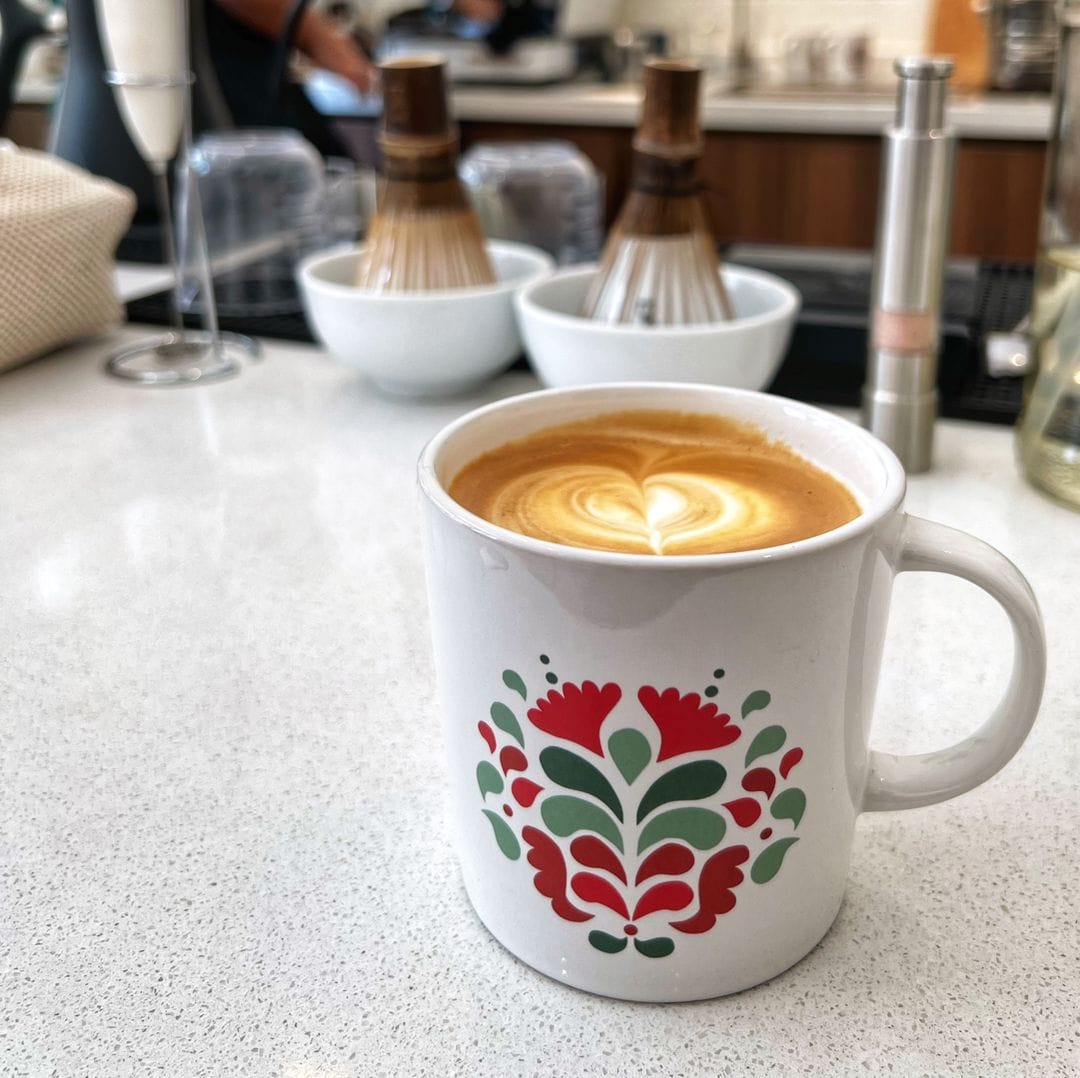 I enjoyed the coffee here. The beans they used were an equal part blend of Guatemalan, Brazilian, Costa Rican and Colombian coffee beans. It was a medium bodied cup with relatively low acidity. The flavour was mild and is good for the person who likes a gradual start to their palate. If you like a shock to the system, ask them to give you the bolder bean. Yes, they have that option.
They have an interesting coffee drink which is a mix of espresso with coconut water. It might make for a good coffee cocktail on a hot afternoon. That's their way of introducing gourmet coffee to residents of Pudu. Other than that, they serve non-coffee drinks and have a small selection of delectable looking pastries.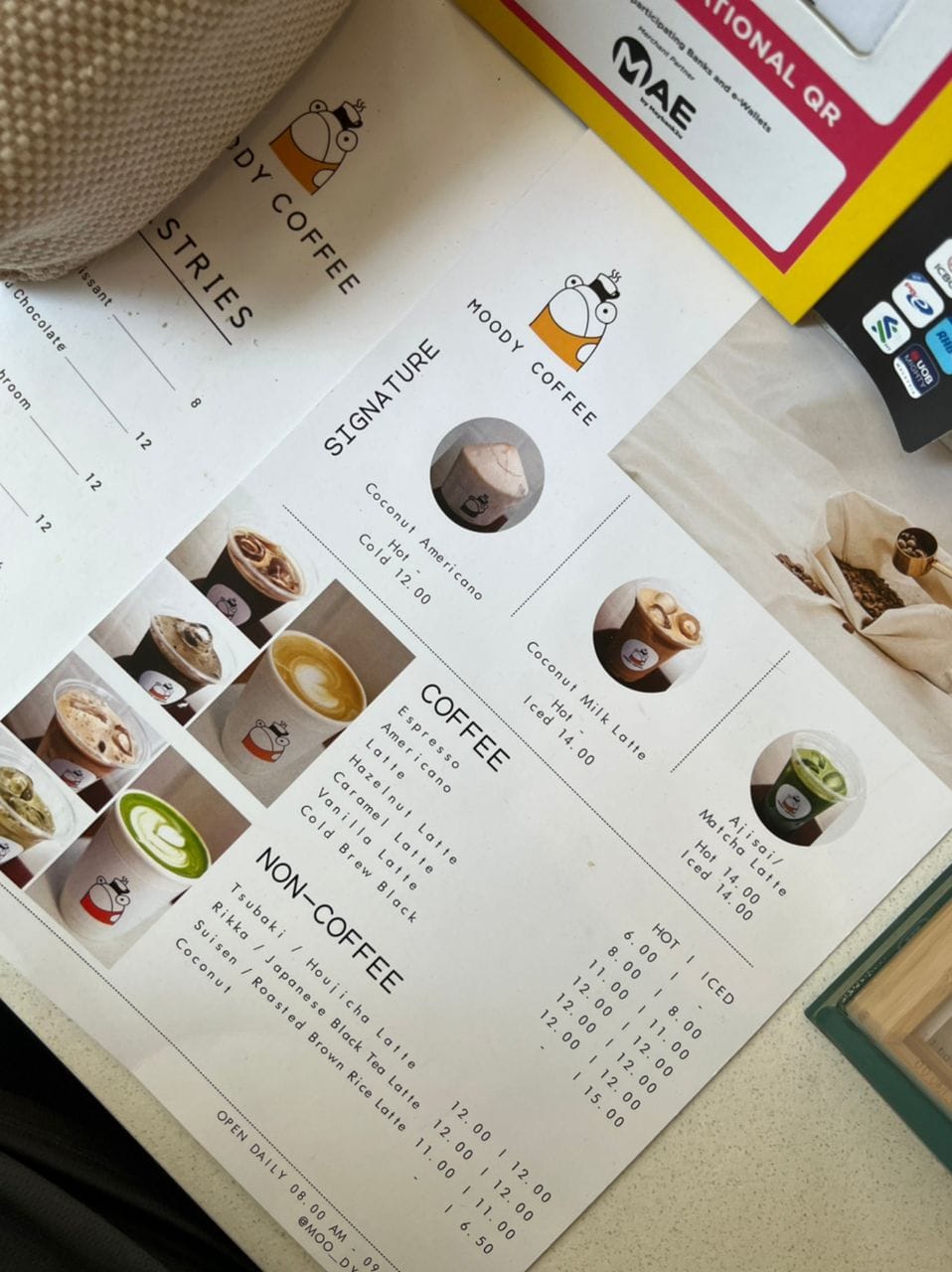 Incidentally Moody Coffee just opened their doors for business in March 2023. I am rooting for their success. The short distance from the Pudu LRT train station makes this a winner in my book.
Contact Us
Ask ChAI
Hi, I'm the Chiefeater AI and I'm still learning, so pardon any hiccups along the way 😊 We will not be held responsible for errors or damages resulting from the use of this chatbot. By using this chatbot, you agree to our terms of service and privacy policy.
You can click the buttons below or type your own question. Please check with the outlet to confirm correct information.
---
---
Close Chat [X]

WhatsApp Outlet

Click to Call Outlet