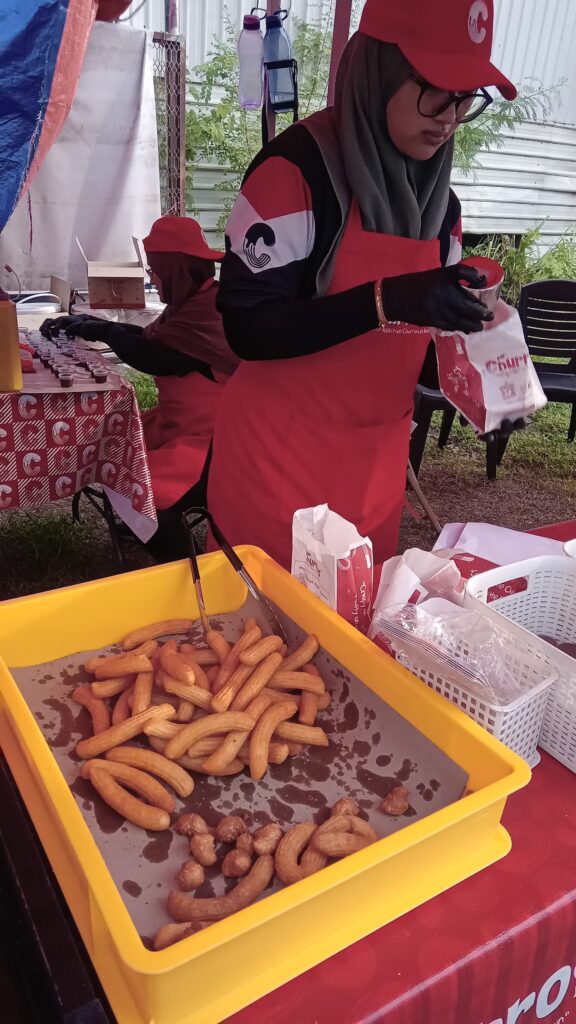 MR CHURROS Bayan Baru Roadside Stall
Post by Chiefeater Joan Lim-Choong
There's something very endearing about a family doing business together. Here's one such family selling the most addictive Churros in Bayan Baru at MR CHURROS Bayan Baru. En Syazwan with his brothers and sisters have a stall since 2 weeks ago with unique red tent, located along Jalan Mayang Pasir, adjacent to the Mosque and Seri Malaysia Hotel. Literally selling like "hot cakes", their Churros are crispy on the outside and tassty fluffy on the inside. They are going fast from 11 am to 6 pm and a queue builds up.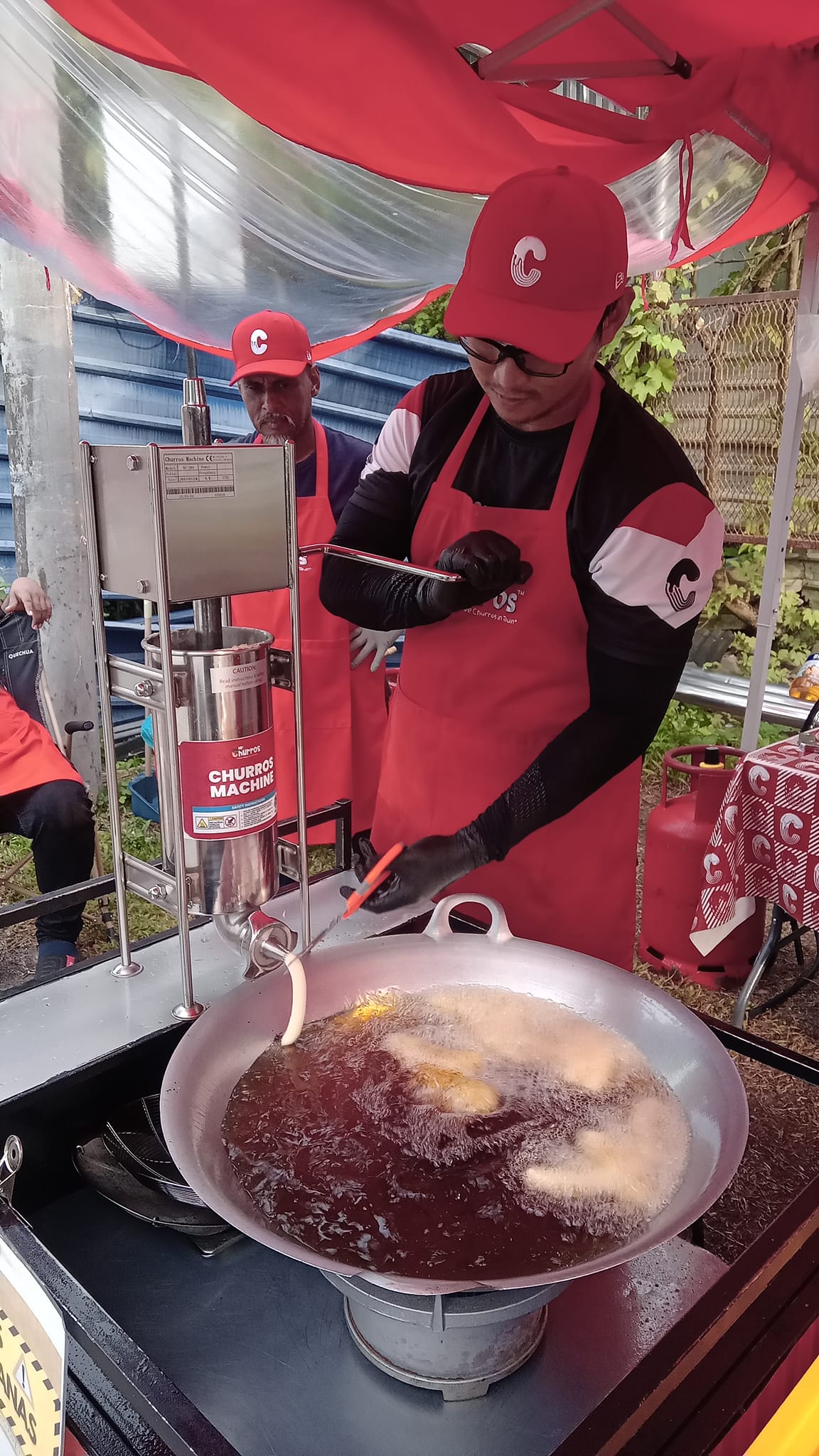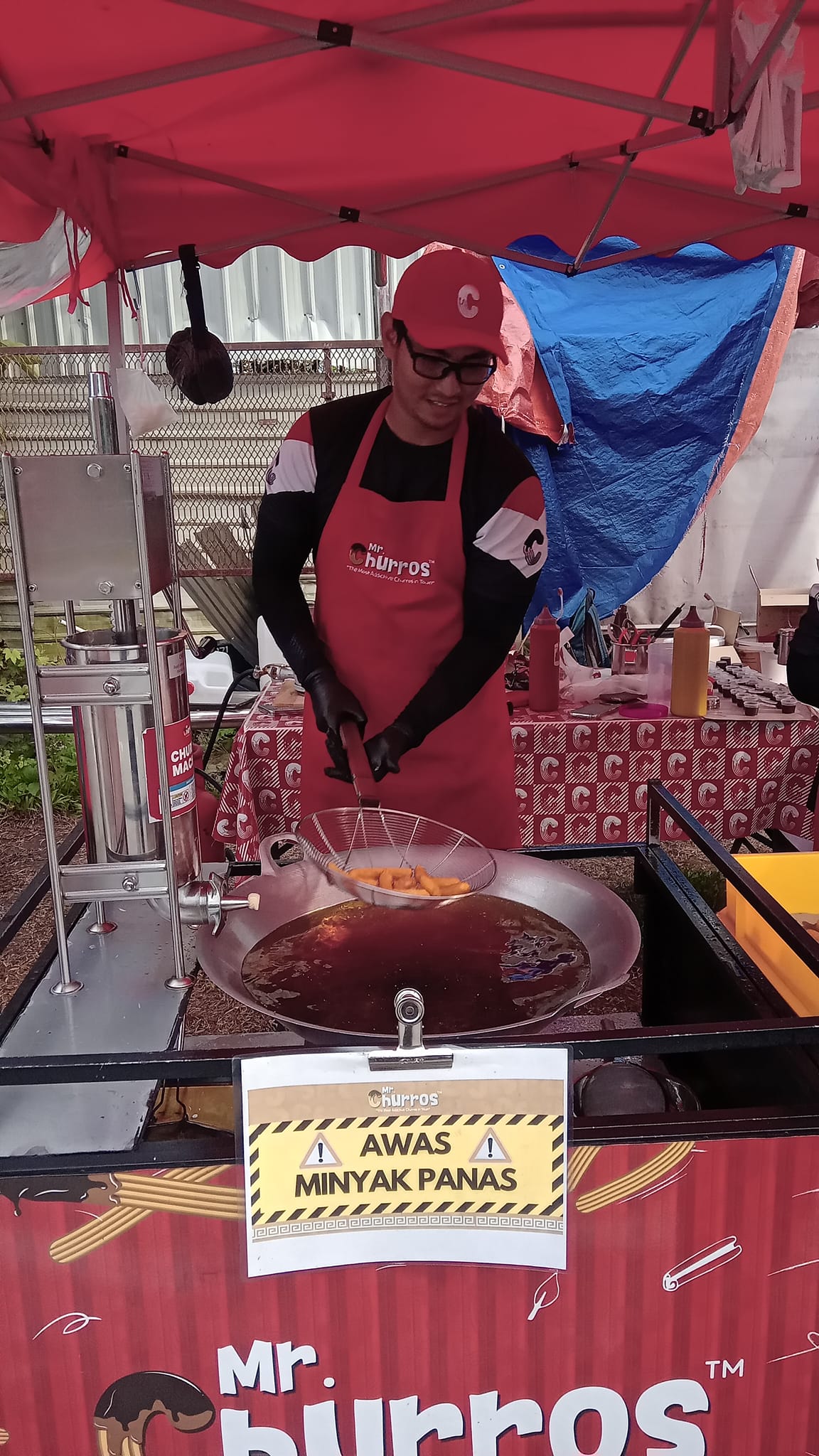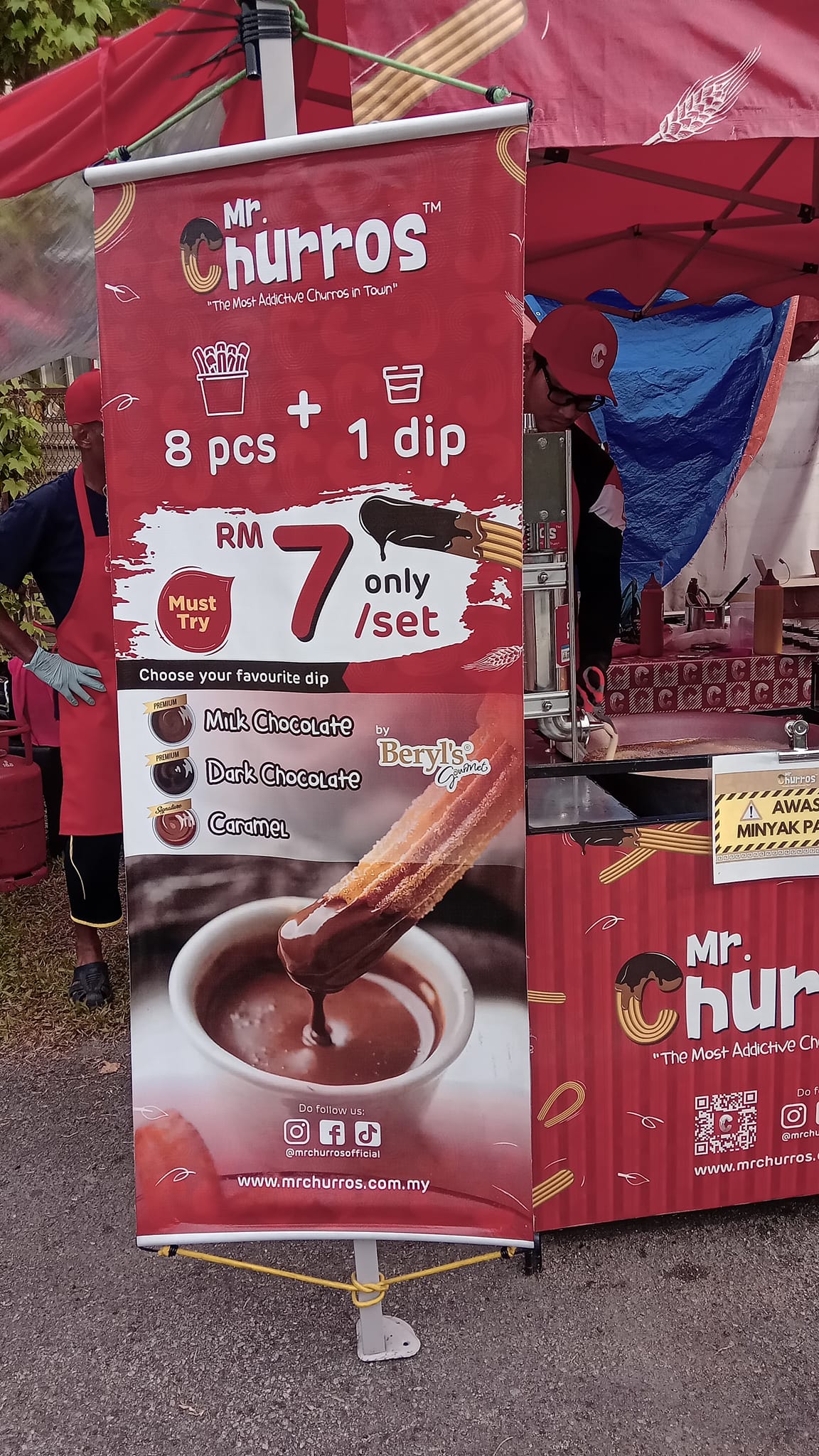 So it's better to WhatsApp En Syazwan through the link a to place your order and collect your Churros later. So worth it! Only RM7 for a bag of 8 sticks and u get a choice of milk chocolate, dark chocolate or caramel to go with your Churros. Good quality dips - the Churros are very good without the dip and even better with. Thumbs up and God bless Syazwan who was previously a frontline healthcare worker with an ambulance company but hurt his back after strenuous work carrying patients on stretchers.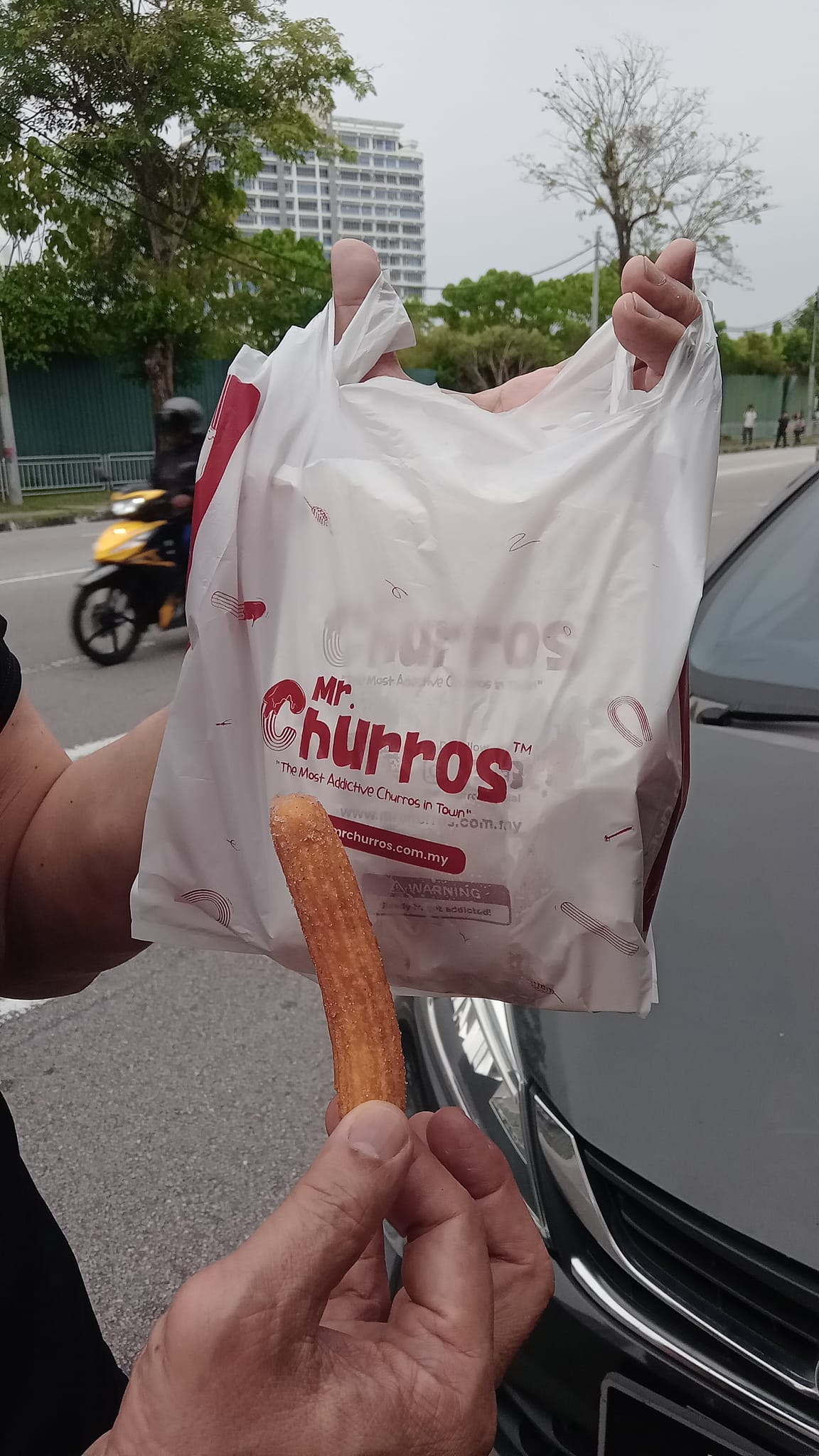 Business Hours
Monday, Wednesday to Saturday
11:00 am - 06:00 pm
Closed on Tuesday and Sunday
Contact Us
Ask ChAI
Hi, I'm the Chiefeater AI and I'm still learning, so pardon any hiccups along the way 😊 We will not be held responsible for errors or damages resulting from the use of this chatbot. By using this chatbot, you agree to our terms of service and privacy policy.
You can click the buttons below or type your own question. Please check with the outlet to confirm correct information.
---
---
Close Chat [X]

WhatsApp Outlet

Click to Call Outlet