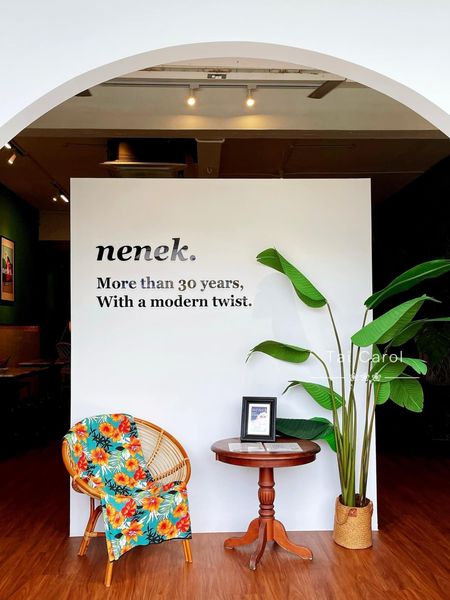 Nenek Fusion Malaysian Favourites
Post by Chiefeater Tai Carol
Nenek Fusion 隐藏在Kebun Teh里的Nenek美食
Kebun Teh附近的居民应该对
这家 "Nenek Fusion" 不陌生
店家其实开业将近30年 ~
但是最近店面升级 重新装潢
升级后的店面 . 用餐环境相当漂亮
整体绿色的主题设计风格非常舒适
这是一家【No Pork No Lard】的餐馆
主打本地美食 [Coconut Rice] Berempah
Fried Chicken . Balinese Rendang Chicken . [ Meesiam ] Berempah Fried Chicken .
[ Dim Sum ] Petal Bun . 黑芝麻馒头 .
[ Beriani 饭系列 ] Masak Merah Chicken .
1991 Rendang Mutton . 米粉 Soto . 娘惹
咖喱Laksa . [ 意大利面 ] . Fruits Bowl
[甜品小吃] Chendol . Rojak . 等等 ~
Kopi . Teh . Mojito . Lemon Tea ~
还有马来传统糕点可以现场选哦 ~
~ 这里的食物相当不错的 ~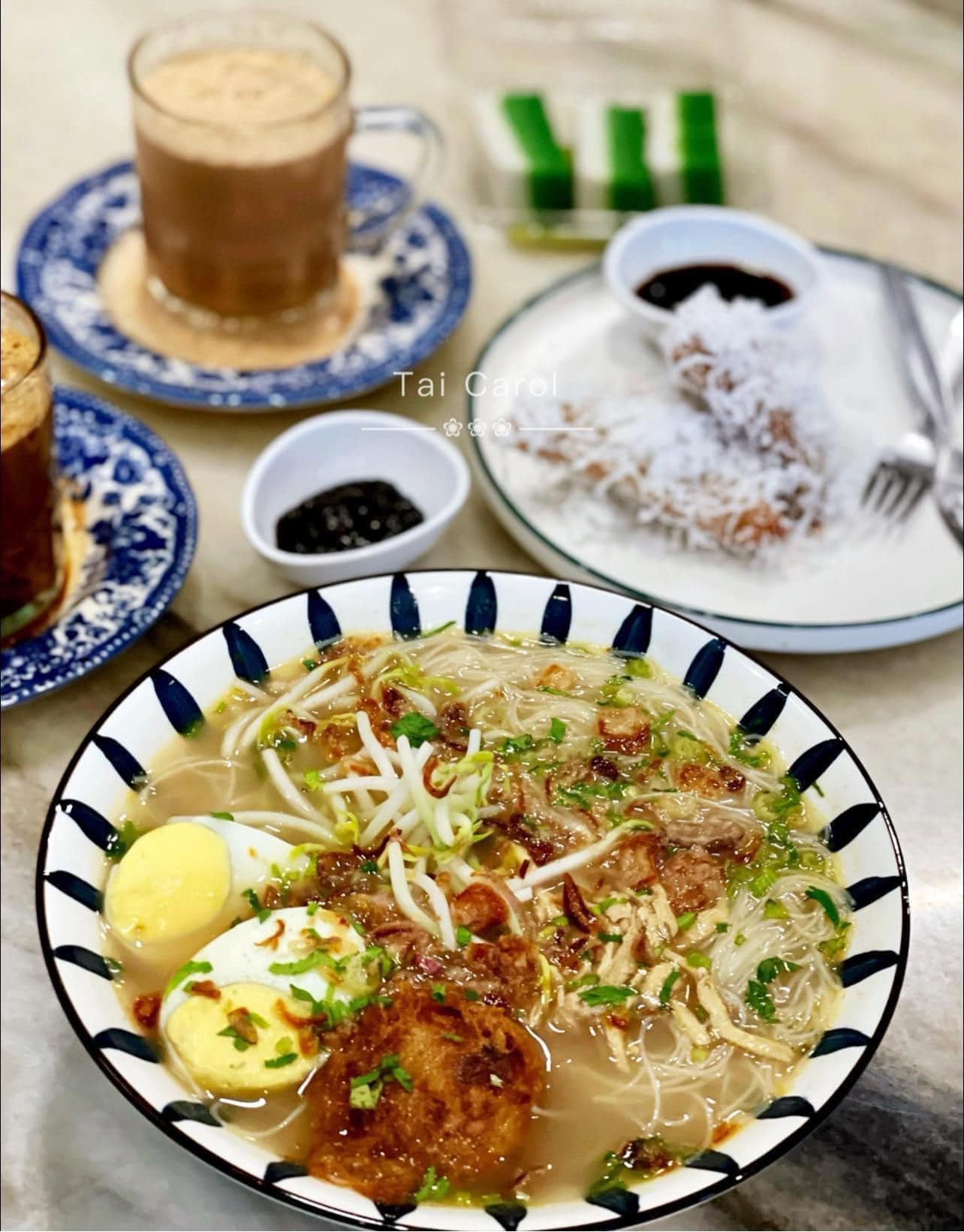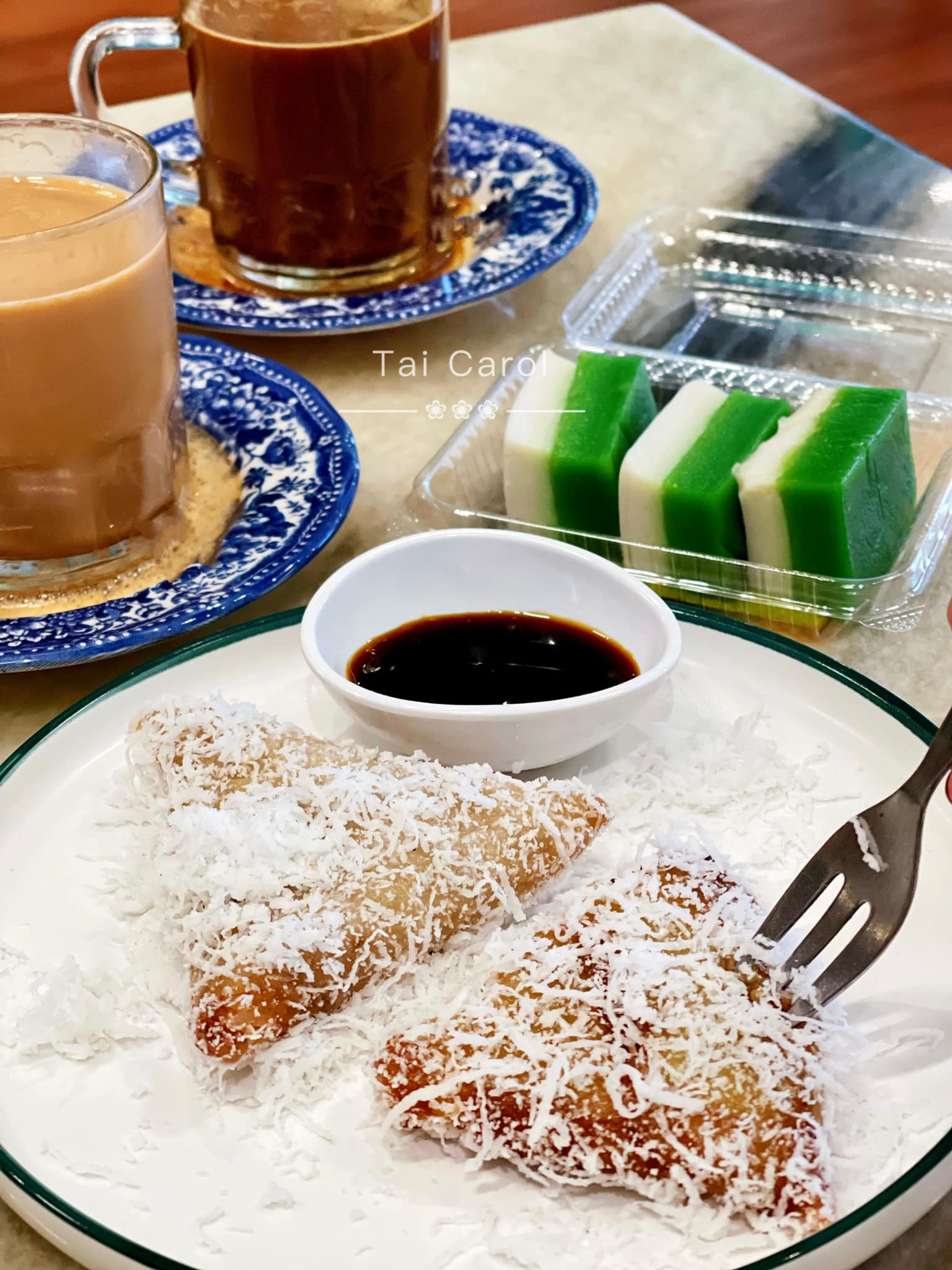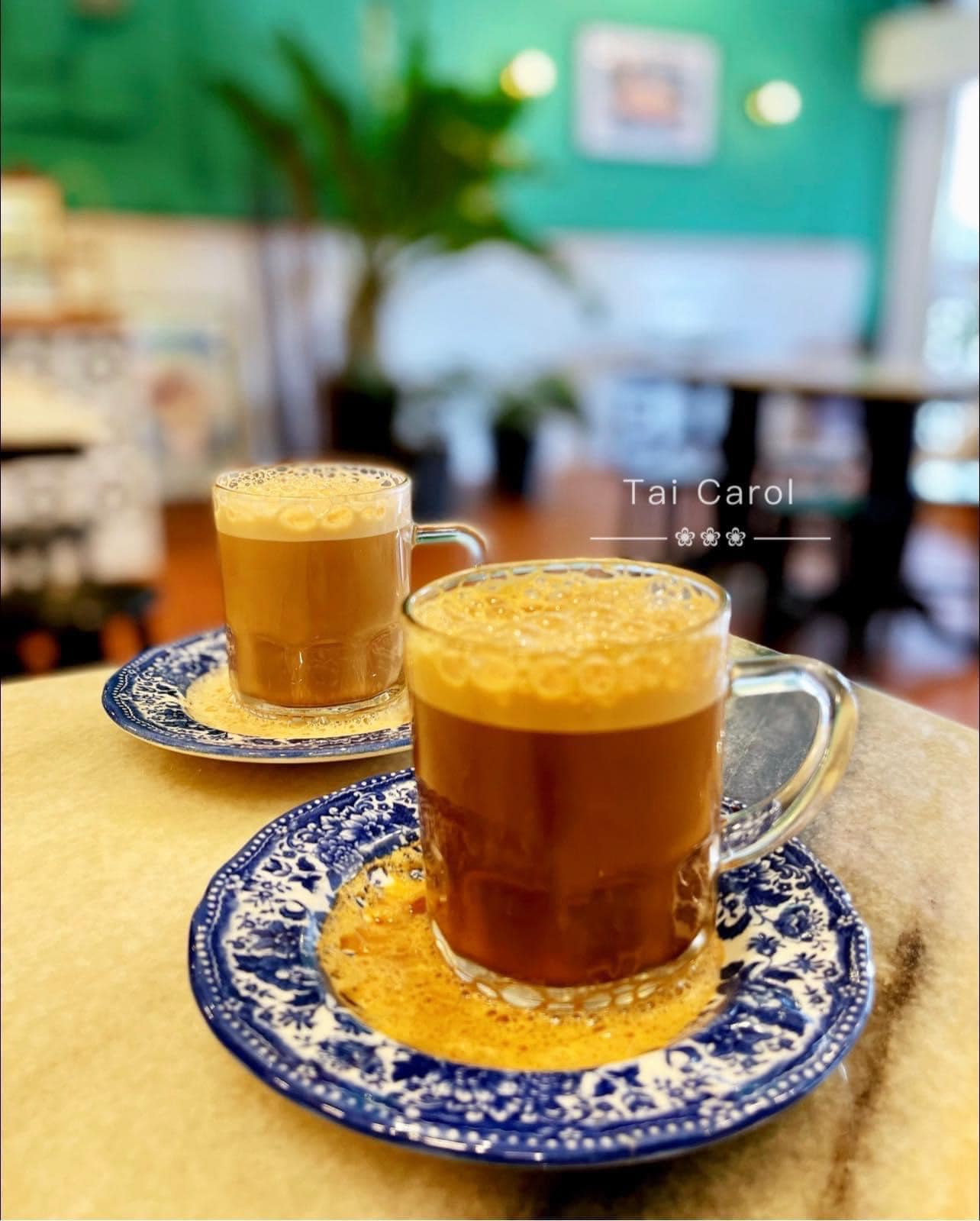 Hidden in Kebun Teh is Nenek Fusion, a delightful eatery. Residents near Kebun Teh are likely familiar with it, as the restaurant has been in operation for nearly 30 years. However, they recently underwent a facelift and renovation resulting in a beautiful dining environment. The overall green-themed design is incredibly comfortable.
This is a "No Pork No Lard" establishment that specializes in local cuisine, including Coconut Rice,
Berempah Fried Chicken, Balinese Rendang Chicken, Meesiam Berempah Fried Chicken, Dim Sum (Petal Bun, Black Sesame Mantou), Beriani Rice series (Masak Merah Chicken, 1991 Rendang Mutton), Mee Hoon Soto, Nyonya Curry Laksa, Italian Pasta, Fruits Bowl, and dessert snacks like Chendol and Rojak, among others.
They also offer beverages such as Kopi, Teh, Mojito, and Lemon Tea. Additionally, they have traditional Malay pastries available for on-site selection. Overall, the food here is quite impressive.
The Menu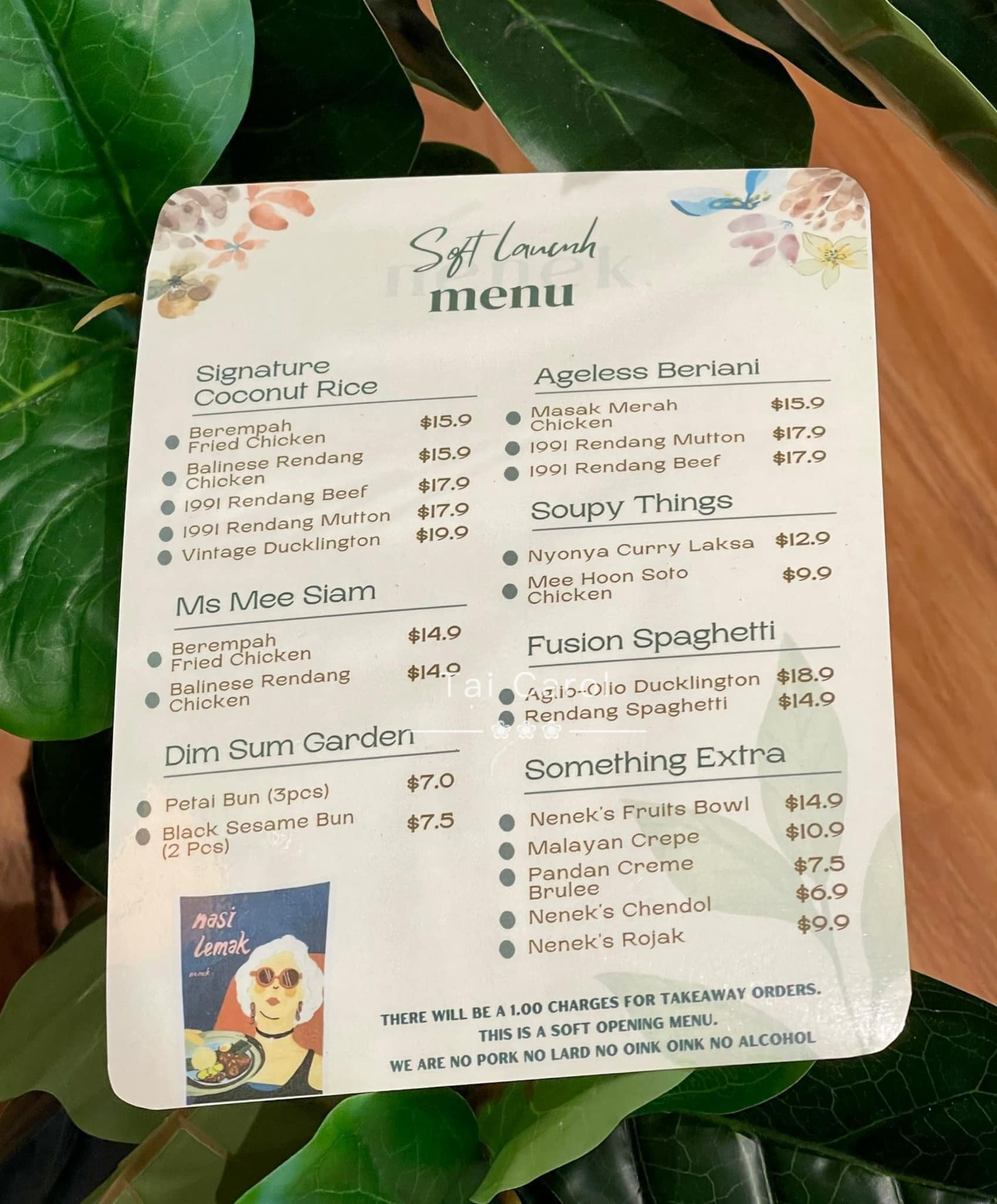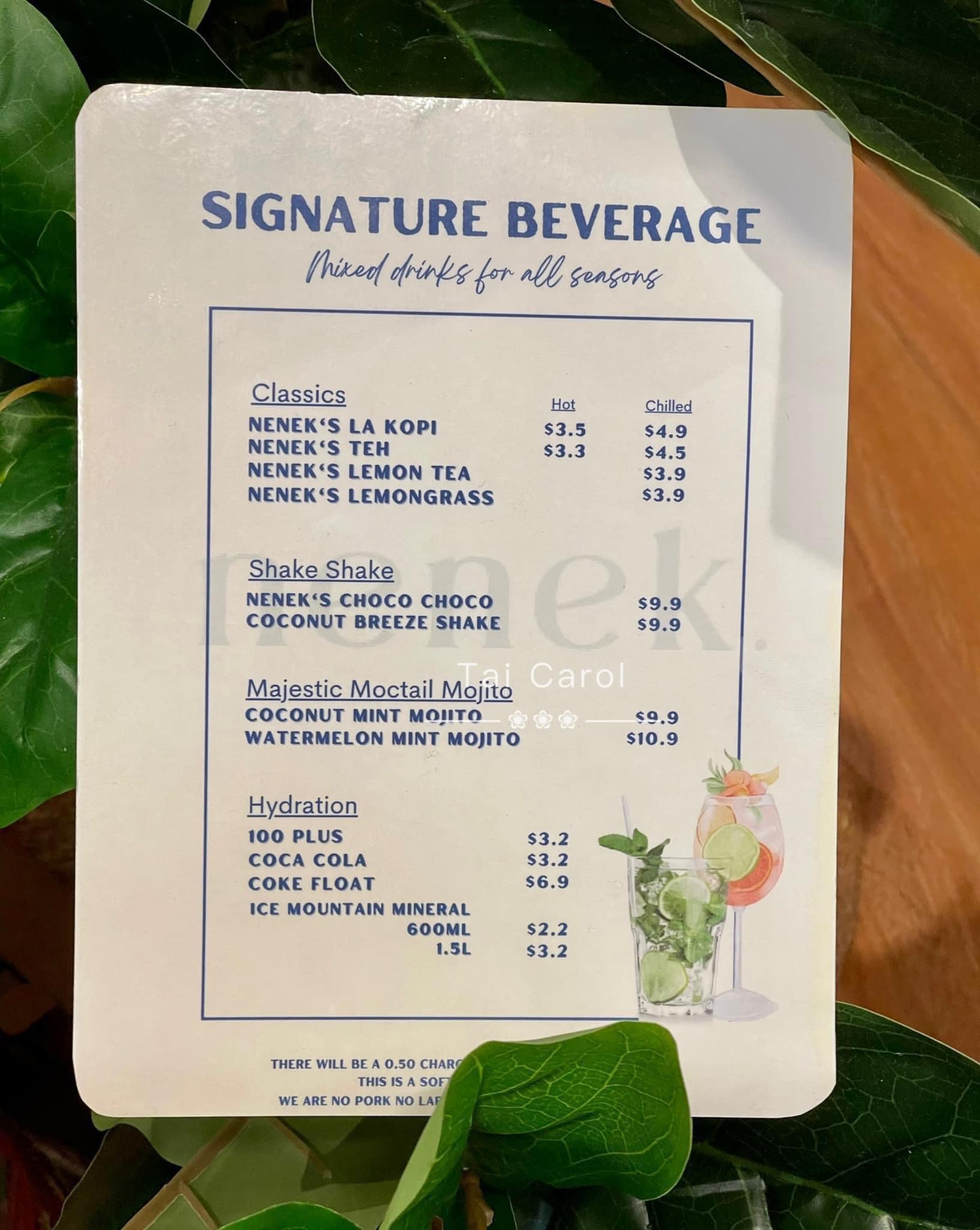 Follow Chiefeater Tai Carol on IG or XHS : Tai Carol
Business Hours
Tuesday to Sunday
09:30 am - 06:00 pm
Closed on Monday
Contact Us
Ask ChAI
Hi, I'm the Chiefeater AI and I'm still learning, so pardon any hiccups along the way 😊 We will not be held responsible for errors or damages resulting from the use of this chatbot. By using this chatbot, you agree to our terms of service and privacy policy.
You can click the buttons below or type your own question. Please check with the outlet to confirm correct information.
---
---
Close Chat [X]

WhatsApp Outlet

Click to Call Outlet