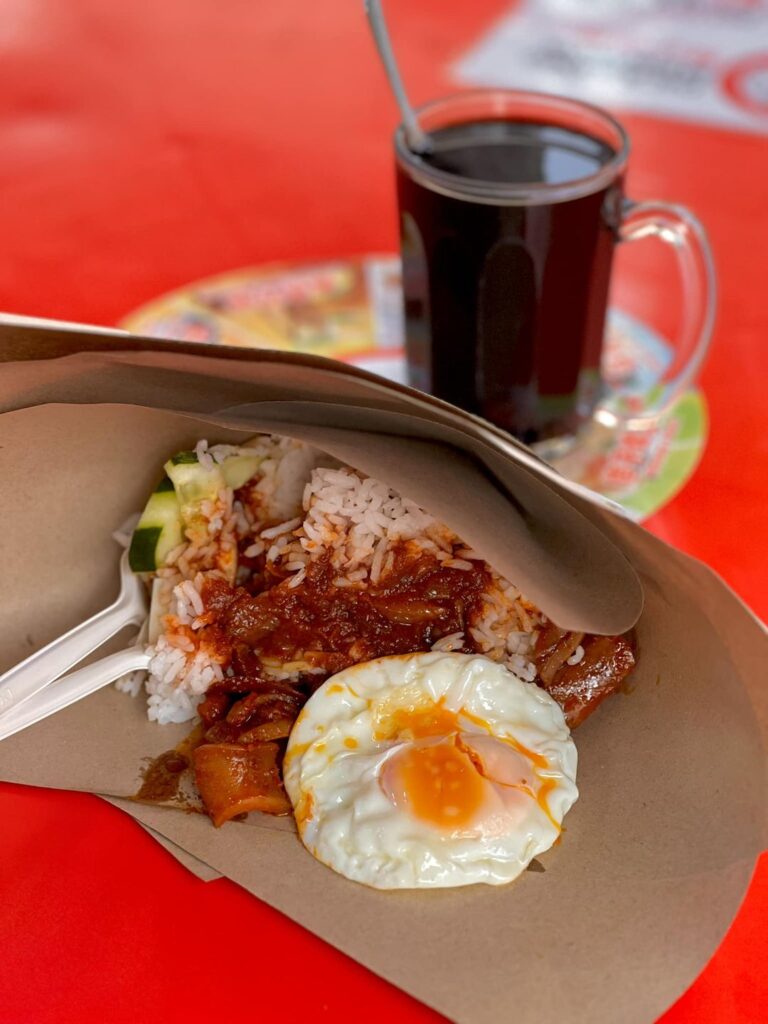 Restoran Fatty Sum Nasi Lemak
Post by Chiefeater Steven C T Tea
大家,早神!凌晨下了场大雨,凉快的早晨要加些温。。 来份国民套餐,纸包辣死你吗 - 辣椒鱿鱼椰浆饭,一杯咖啡乌Galat,一份暖肚的早餐。。
Good morning, everyone! It rained heavily in the early morning, and on this cool morning, let's add some warmth. How about a Nasi Lemak bungkus with spicy chili squid, a large cup of Kopi O for a warm breakfast?
Business Hours
Monday to Saturday
06:00 am to 05:00 pm
Closed on Sunday
Contact Us
Ask ChAI
Hi, I'm the Chiefeater AI and I'm still learning, so pardon any hiccups along the way 😊 We will not be held responsible for errors or damages resulting from the use of this chatbot. By using this chatbot, you agree to our terms of service and privacy policy.
You can click the buttons below or type your own question. Please check with the outlet to confirm correct information.
---
---
Close Chat [X]

WhatsApp Outlet

Click to Call Outlet