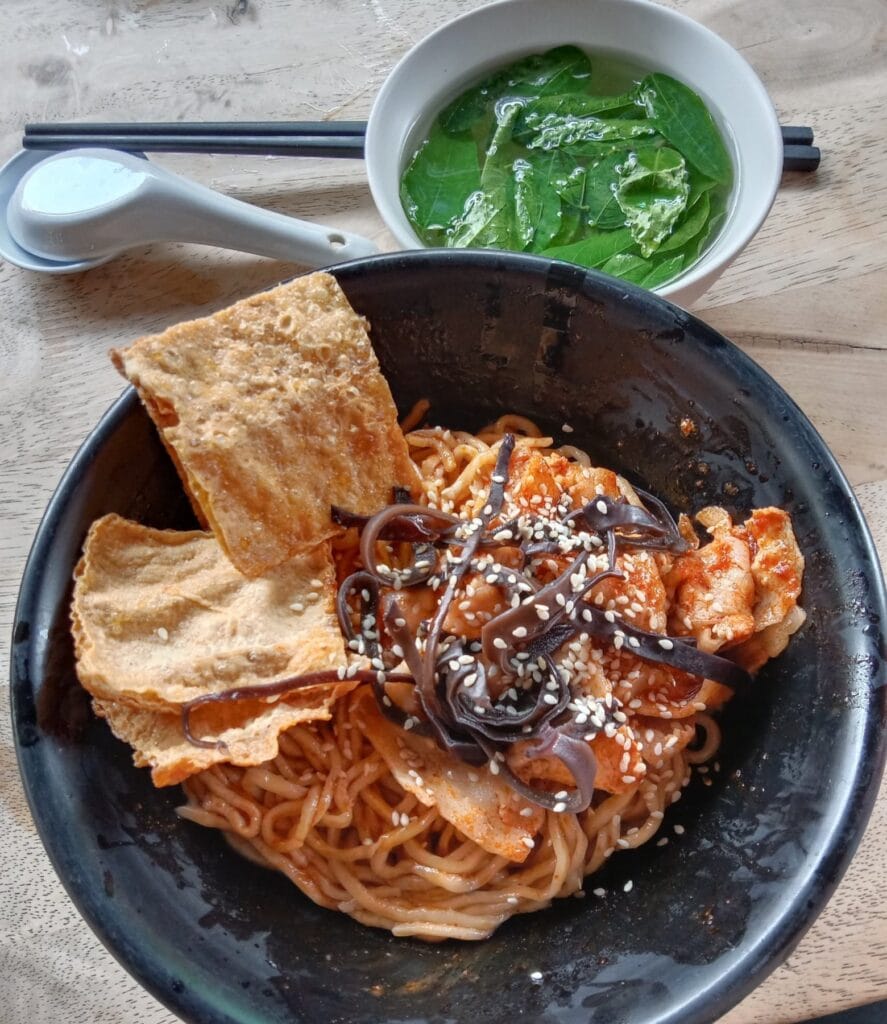 Shi Fu Wantan Mee Mala Killer Pan Mee
Post by Chiefeater Khor Hui Min
Today, I had lunch with my friend at Shi Fu Wan Tan Mee, in Taman Segar, Cheras. I had been here once last year and saw with interest items in the menu with funny names like Mala Killer Pan Mee and Soul Killer Rice. I think people who love spicy food will enjoy eating here.
So this second time, I decided to try the Mala Killer Pan Mee, out of curiosity. It started out fine. As the meal progressed, I found my mouth to be on fire, but not going into pain yet. No numbness though. I finished the noodles in 1 sitting, with the help of the cold herbal tea to put out any flames. So if I can eat it, other people can eat it too.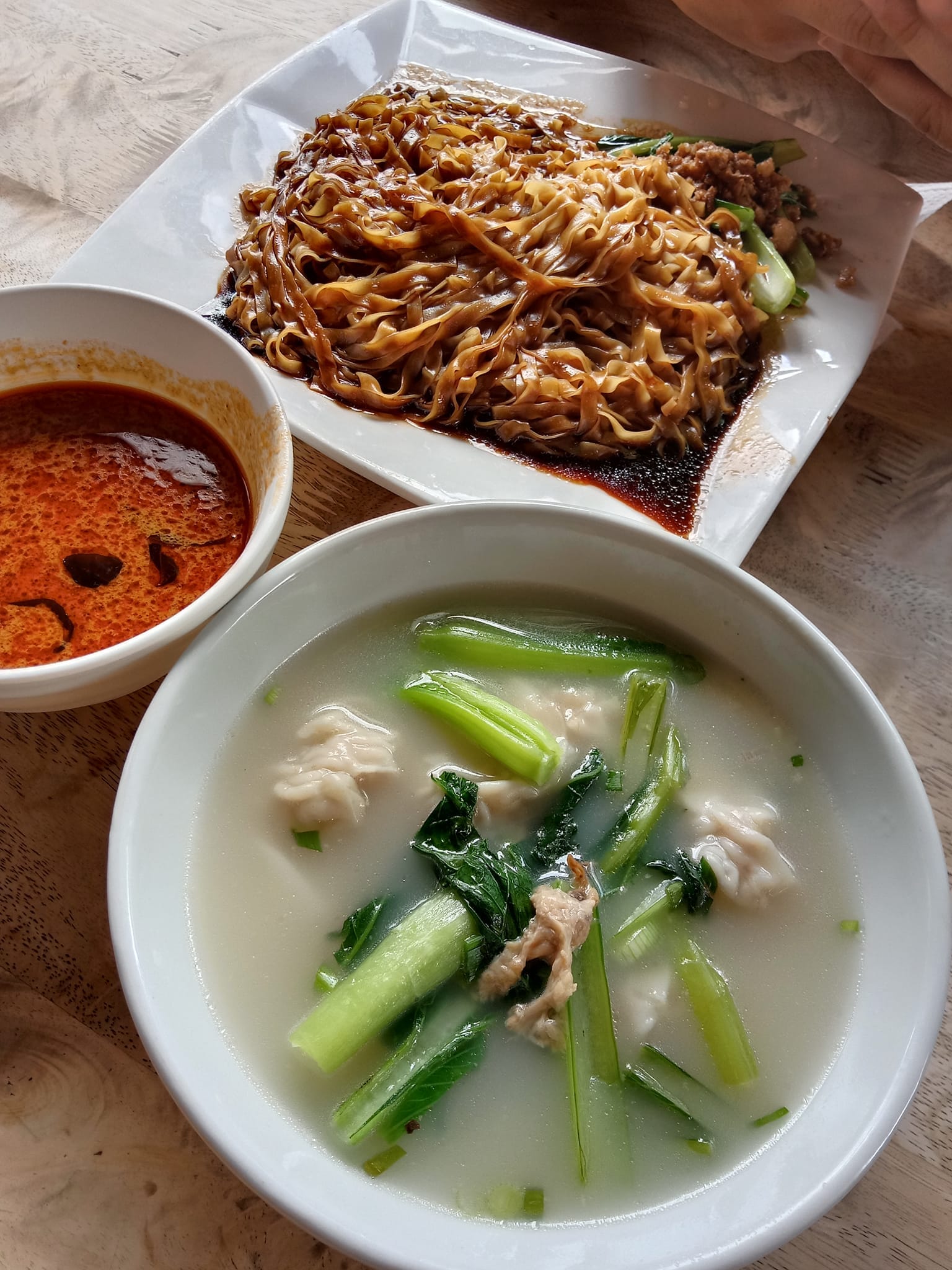 My friend said there's a challenge to eat the World's Spiciest Pan Mee, but I think RM30 is too pricey for a bowl of pan mee though. The waitress said it's because they put some special chilli powders in it. Anybody want to take up the challenge, can ask the boss.

In my next visit, maybe I will try the Soul Killer Rice (I think it comes with char siew or siew yoke with some kind of spicy sauce). I tried the char siew wan tan mee last year, and it was good. The noodles were springy. My friend said you can get some free crunchy pork lard croutons if you ask for it.
Business Hours
Opens Daily
09:00  am – 11:00  pm
Contact Us
Ask ChAI
Hi, I'm the Chiefeater AI and I'm still learning, so pardon any hiccups along the way 😊 We will not be held responsible for errors or damages resulting from the use of this chatbot. By using this chatbot, you agree to our terms of service and privacy policy.
You can click the buttons below or type your own question. Please check with the outlet to confirm correct information.
---
---
Close Chat [X]

WhatsApp Outlet

Click to Call Outlet
There are no reviews yet.