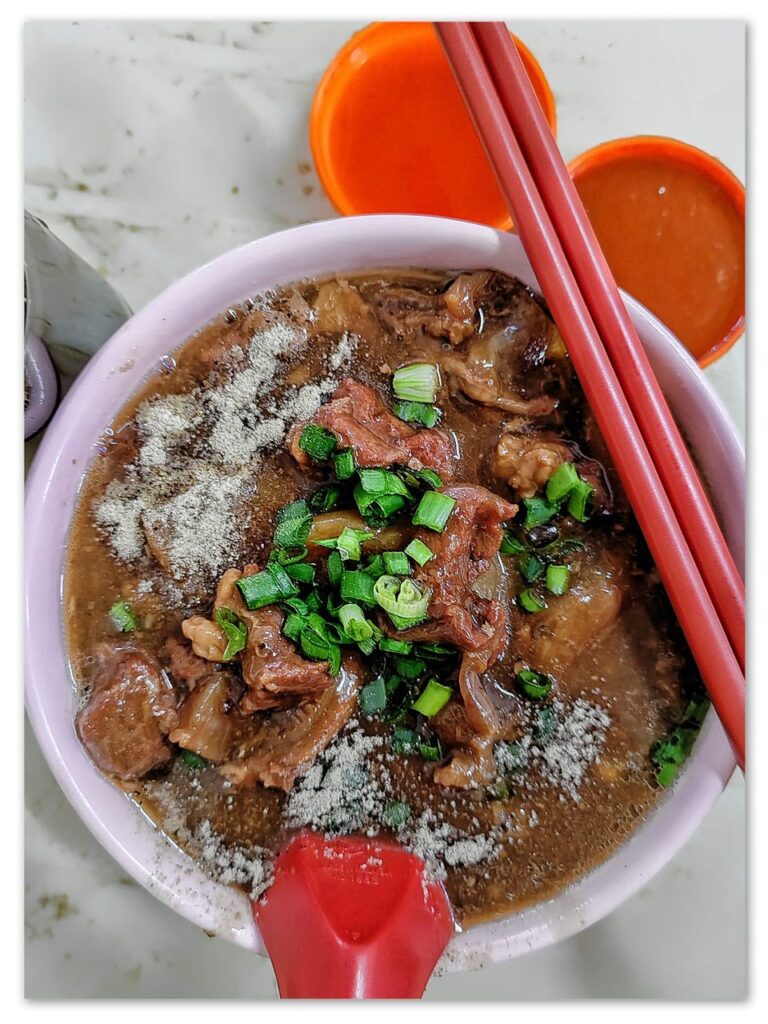 Wei Liang Noodles Shop Beef Noodles
Post by Chiefeater Hedges Liang
First thing I do at Wei Liang Noodles Shop when the noodles was served on my table is I scoop the broth and suck till my eyes turn white! Second is I mess up the top with spicy pepper. Third is I licked the juice...oops I meant the soup till its bottom dry...oops I meant dry until the bottom of the bowl!
Business Hours
Wednesday to Sunday
06:00 am to 11:00 am
Closed on Monday and Tuesday
Contact Us
Ask ChAI
Hi, I'm the Chiefeater AI and I'm still learning, so pardon any hiccups along the way 😊 We will not be held responsible for errors or damages resulting from the use of this chatbot. By using this chatbot, you agree to our terms of service and privacy policy.
You can click the buttons below or type your own question. Please check with the outlet to confirm correct information.
---
---
Close Chat [X]