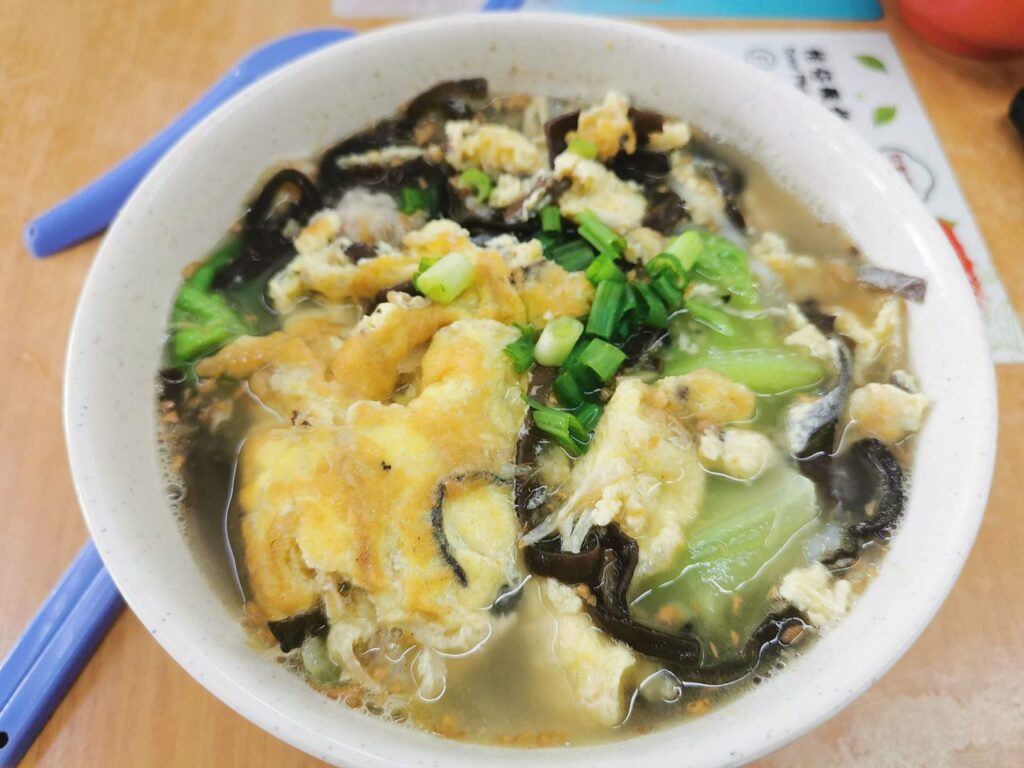 Best Town Cafe Steamed Noodles
Post by Chiefeater Kane Chong
Seklunchsinlor... this Steam Noodle stall at Best Town Cafe elderly couple gonna call it quits. Last day is next Saturday 14th Oct. So we come eat b4 it's gone forever. The ginger wine egg noodles reminds me of saisaiko time when my younger bruder come to this world. Sumwan cook ginger wine eggs soup for my mom but I sapu it instead .. That time all I remembered is it taste so heavenly
So here we are today makan lunch ordered ginger egg noodles for myself. Of coz the taste kenot celen the one I had that day but it's good enuf to make me smile big big.
The ginger wine steam jiken noodles is my son's feveret. WTM for other son & add CKT for kongsi makan becos this 3 waisekwai muz satisfied not oni taste but oso mau sekdoupaopao geh
Deciphered
Lunch time. The steam noodle stall at Best Town Cafe, run by an elderly couple, is going to call it quits. Their last day is next Saturday, 14th Oct. So, we came to eat before it's gone forever. The ginger wine egg noodles remind me of the good old days when my younger brother was born. Someone cooked ginger wine egg soup for my mom, but I couldn't resist and ended up eating it instead. All I remembered from that time is that it tasted heavenly.
So here we are today, having lunch. I ordered ginger egg noodles for myself. Of course, the taste can't compare to that memorable day, but it's good enough to put a big smile on my face.
The ginger wine steam chicken noodles is my son's favorite. My other son went for wantan mee. We also added char kway teow to share because the three of us needed to be satisfied not only in taste but also in quantity.
Kopitiam Business Hours
Tuesday
06:00 am to 04:00 pm
Wednesday to Monday
06:00 am to 09:30 pm
Contact Us
Ask ChAI
Hi, I'm the Chiefeater AI and I'm still learning, so pardon any hiccups along the way 😊 We will not be held responsible for errors or damages resulting from the use of this chatbot. By using this chatbot, you agree to our terms of service and privacy policy.
You can click the buttons below or type your own question. Please check with the outlet to confirm correct information.
---
---
Close Chat [X]

WhatsApp Outlet

Click to Call Outlet