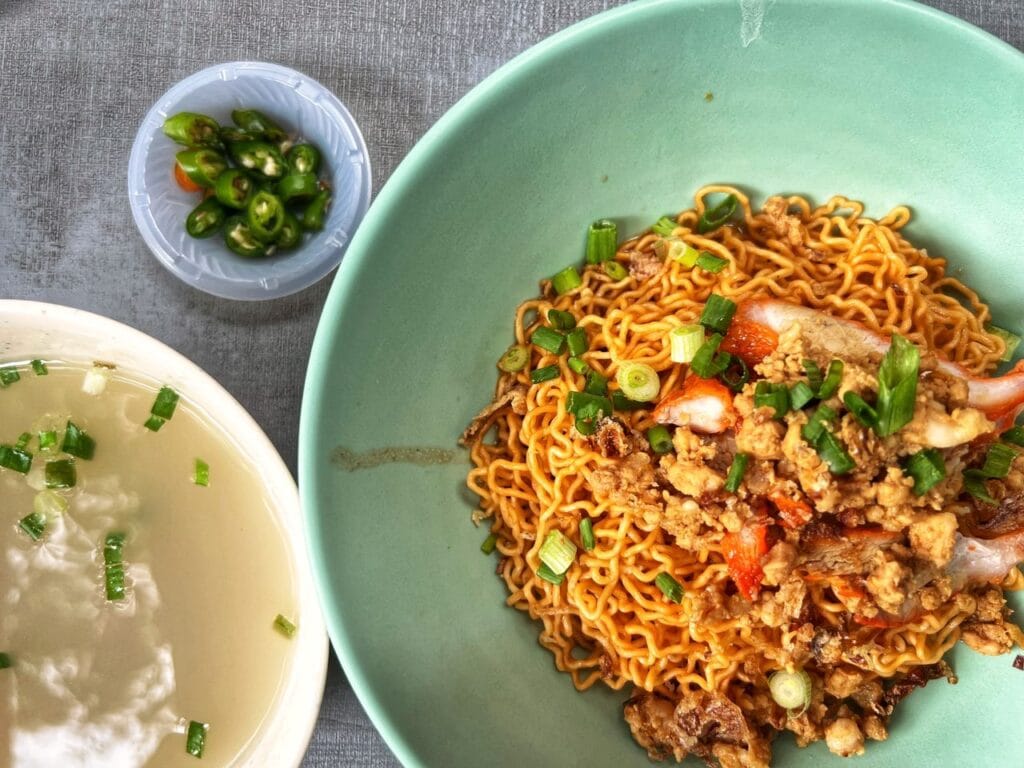 Gerai Sarawak Kolo Mee Special is a Gem
Post by Chiefeater VK
Walking around Sungei Besi old town, I could not find anything to eat and took a back street to walk towards Lake Fields. As I walked past, I noticed a some tables placed outside a back door of shop with people seated there. And a sign displaying "Gerai Sarawak Kolo Mee Special". This of course warranted a look and that's where I found this store.
Gerai Sarawak Kolo Mee Special has actually been operating at this location since 2016. The proprietors are native Sarawakians and their patrons are primarily Sarawakians too. Once you walk in there, you feel like you have been transported to a Sarawak community. Everyone speaks Bahasa Malaysia. And despite us sticking out like a sore thumb, they were friendly and welcoming. They even helped to explain the dish to me.
Where to Sit
We took a seat outside where it's cooler. Jen and I ordered a big plate of Kolo Mee to share among us. It was RM8.50 for a plate. They offer a few variations of Kolo Mee, including the original version with pork, a dry version, and a soup version. Customers can also add on extras like fish balls, prawns, and extra meat to their dish.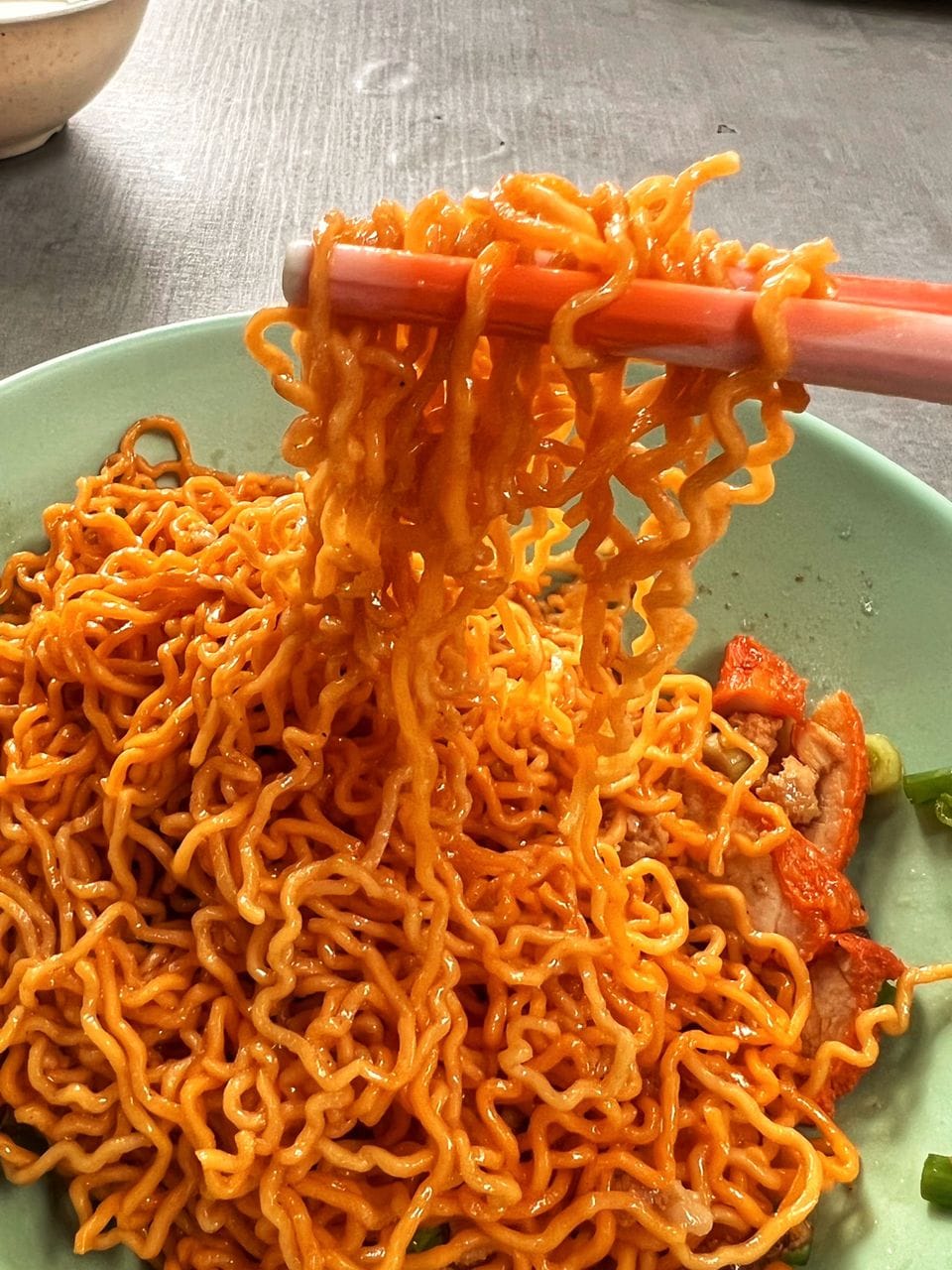 The Food
It took about 15 to 20 minutes for our order to arrive. And what a sight it was. It was a generous portion of noodles. The noodles were full of flavour and so was the bowl of soup that came with it. The noodles were firm and if you find it too dry, just add some of the soup into it. The char siew was maybe a bit dry but still full of flavour. I especially liked the minced pork in the noodles. The serving was large and filling, making it excellent value for money. That explains why Gerai Sarawak Kolo Mee Special was packed.
It's not easy to locate if you are just driving past. Park at Domino's in Lake Fields and look across. That's how you will spot it. If you're looking for a tasty and filling meal on the MRT or LRT line, add this to your foodie itinerary.
Contact Us
Ask ChAI
Hi, I'm the Chiefeater AI and I'm still learning, so pardon any hiccups along the way 😊 We will not be held responsible for errors or damages resulting from the use of this chatbot. By using this chatbot, you agree to our terms of service and privacy policy.
You can click the buttons below or type your own question. Please check with the outlet to confirm correct information.
---
---
Close Chat [X]

WhatsApp Outlet

Click to Call Outlet
There are no reviews yet.