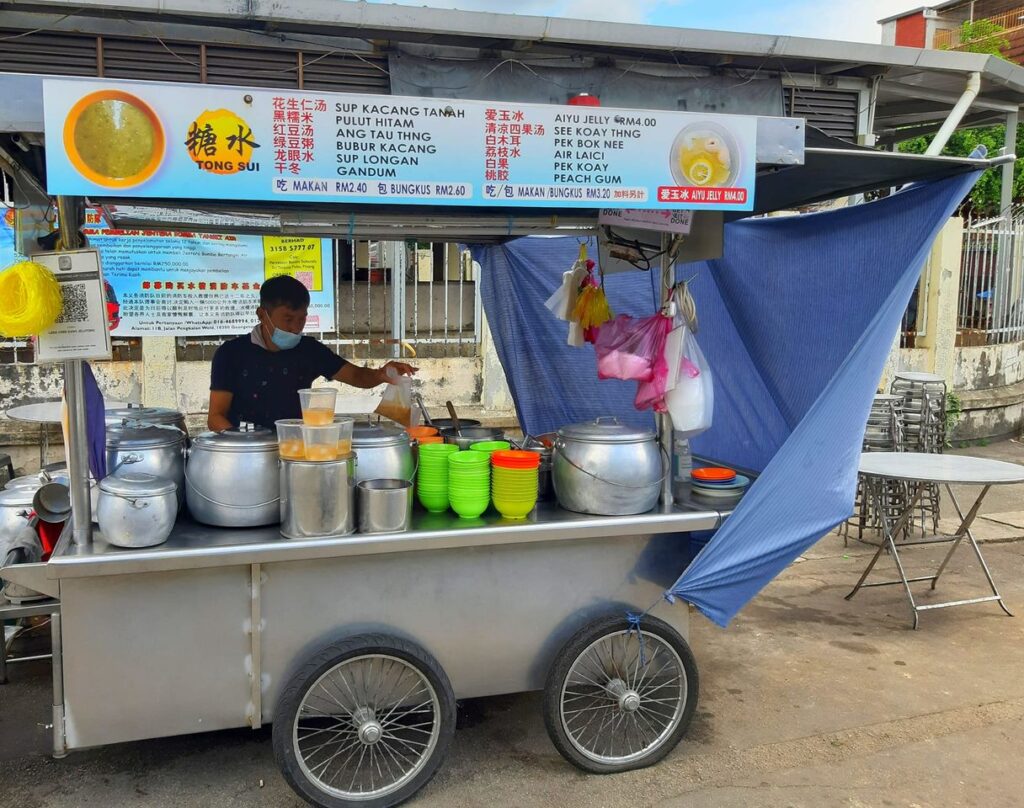 Jelutong Wet Market Tong Sui Stall
Post by Chiefeater Aun Chuan
Tong sui ('sweet water') is a dessert that is offered in various flavours and textures. It is normally served after a meal but people do enjoy it at all hours of the day. This pushcart tong sui stall (on Jalan Penaga) that operates beside the Jelutong Wet Market has been at this location for more than 40 years now.
It offers a variety of traditional tong sui favoured by the young and old alike. Very few people would say no to a bowl of sweet, warm bee ko moy (black glutinous porridge) or gandum (wheat porridge). Just as irresistible would be a bowl of ang tau th'ng (red bean soup) and toh tau th'ng (groundnut soup).
Gandum or sweet wheat porridge, a favourite among the various traditional tong sui.

Bee Ko Moy or black glutinous rice porridge, tastes best when a dash of thick coconut milk is added onto it.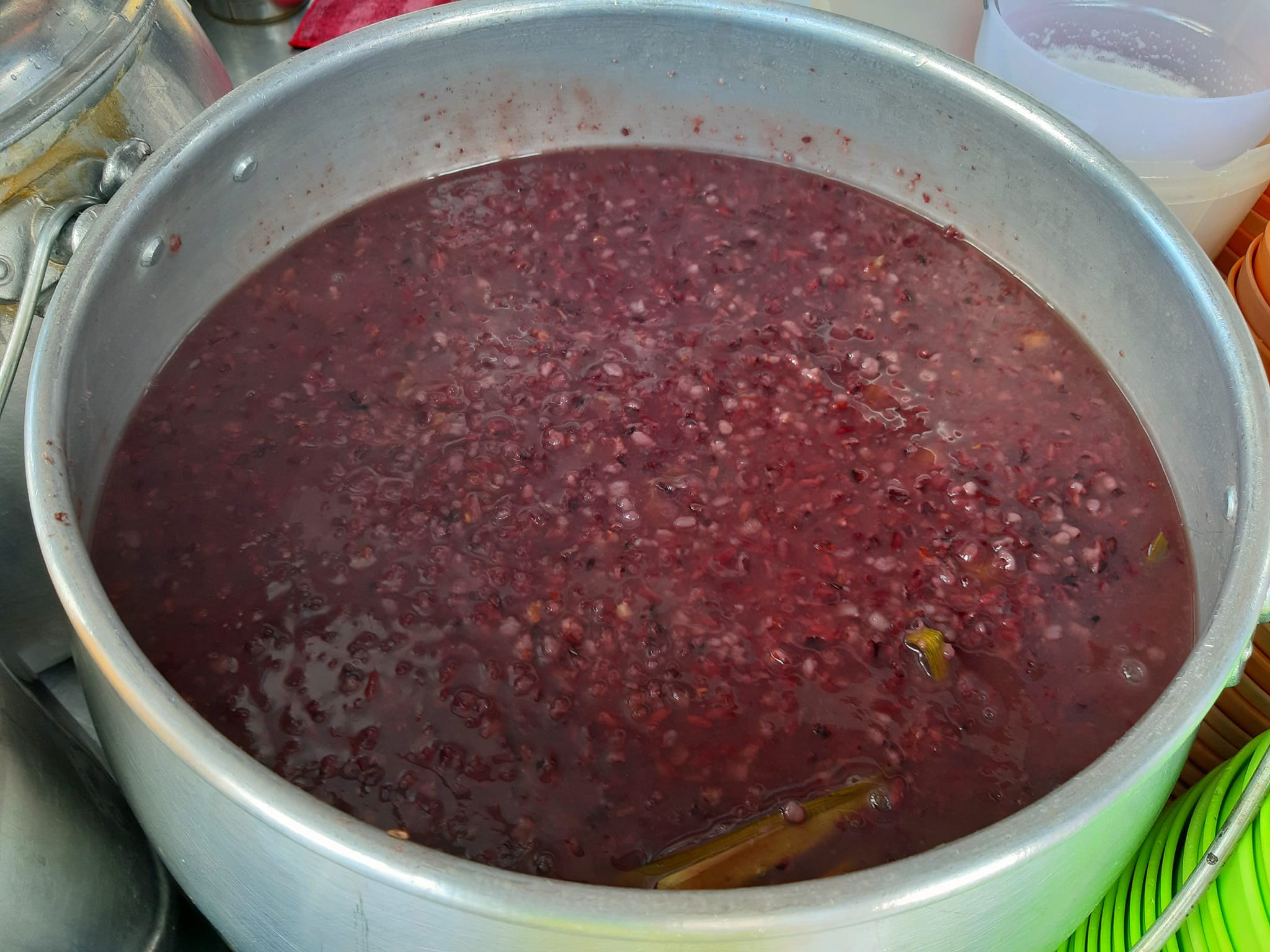 Toh tau th'ng or groundnut soup, boiled till it is so soft that it melts in our mouth.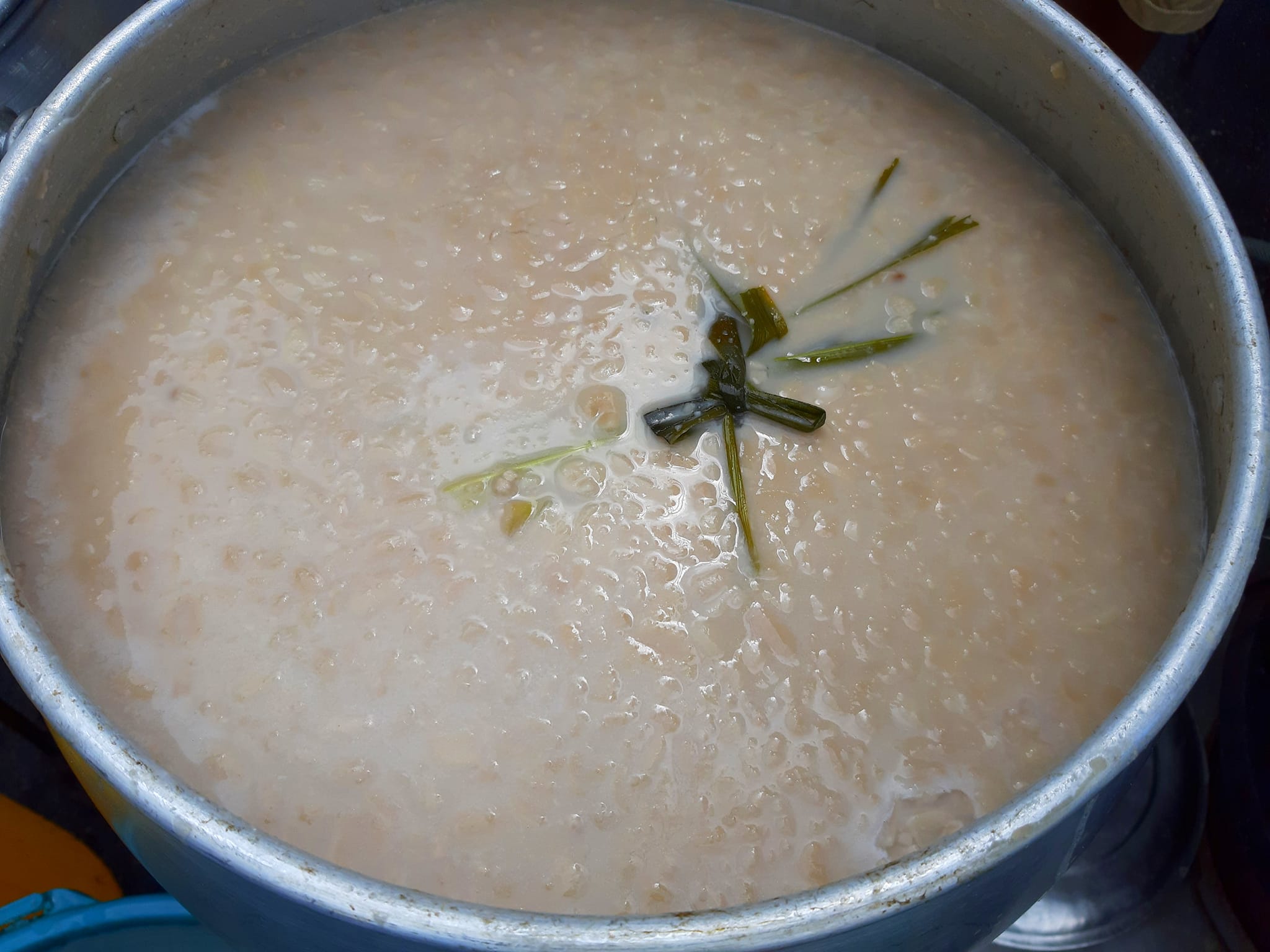 Lek tau or mung bean porridge, cooked with coconut milk and sugar.

Su ko th'ng, a cold sweet dessert of various textures is also available here.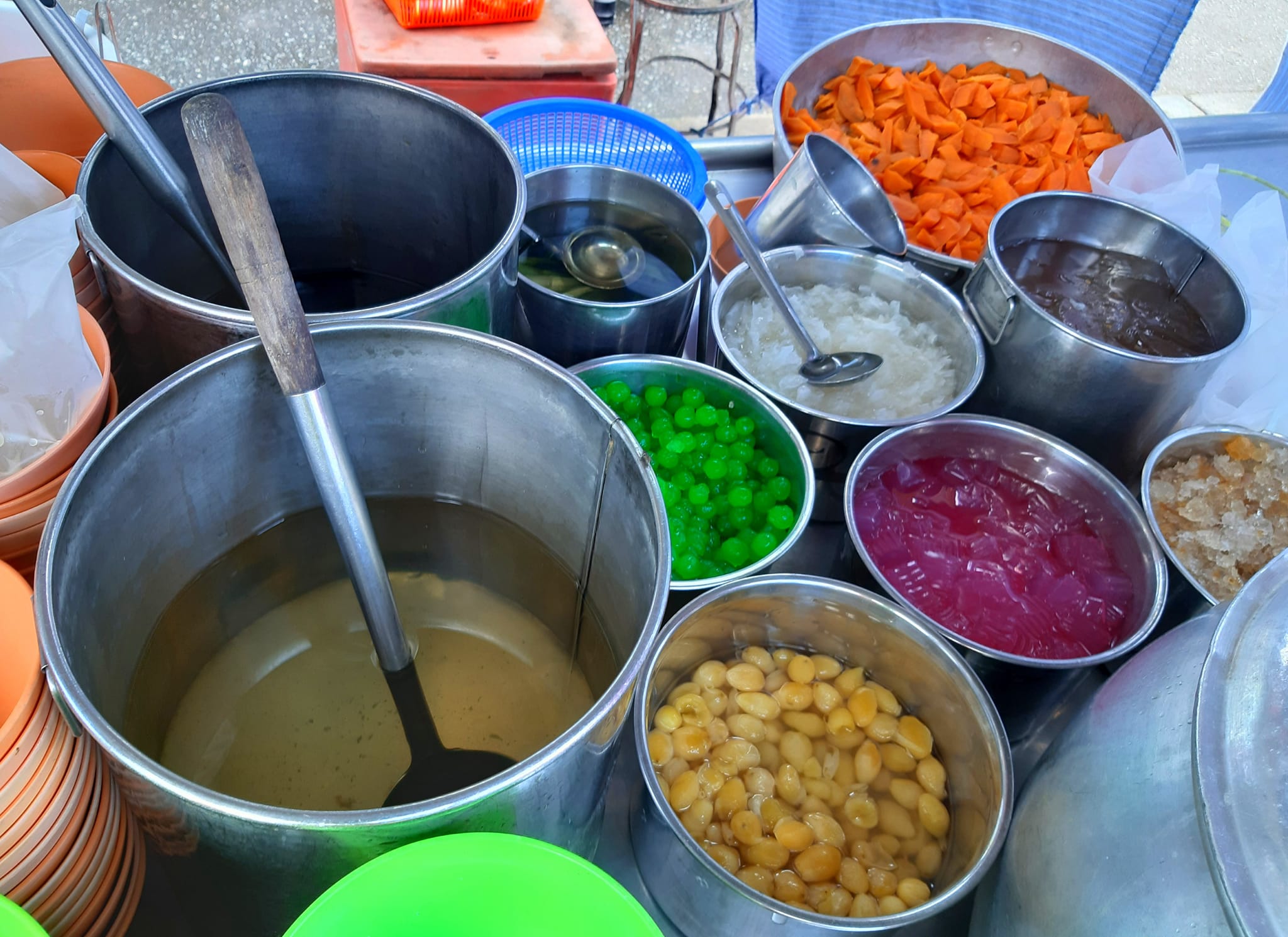 Geng geng chui or sweet dried longan drink, very refreshing and nourishing.

A thumbs-up from Mr Ooi, the current stall operator.

Business Hours
Saturday to Thursday
02:30 pm to 10:00 pm
Closed on Friday
Contact Us
Ask ChAI
Hi, I'm the Chiefeater AI and I'm still learning, so pardon any hiccups along the way 😊 We will not be held responsible for errors or damages resulting from the use of this chatbot. By using this chatbot, you agree to our terms of service and privacy policy.
You can click the buttons below or type your own question. Please check with the outlet to confirm correct information.
---
---
Close Chat [X]