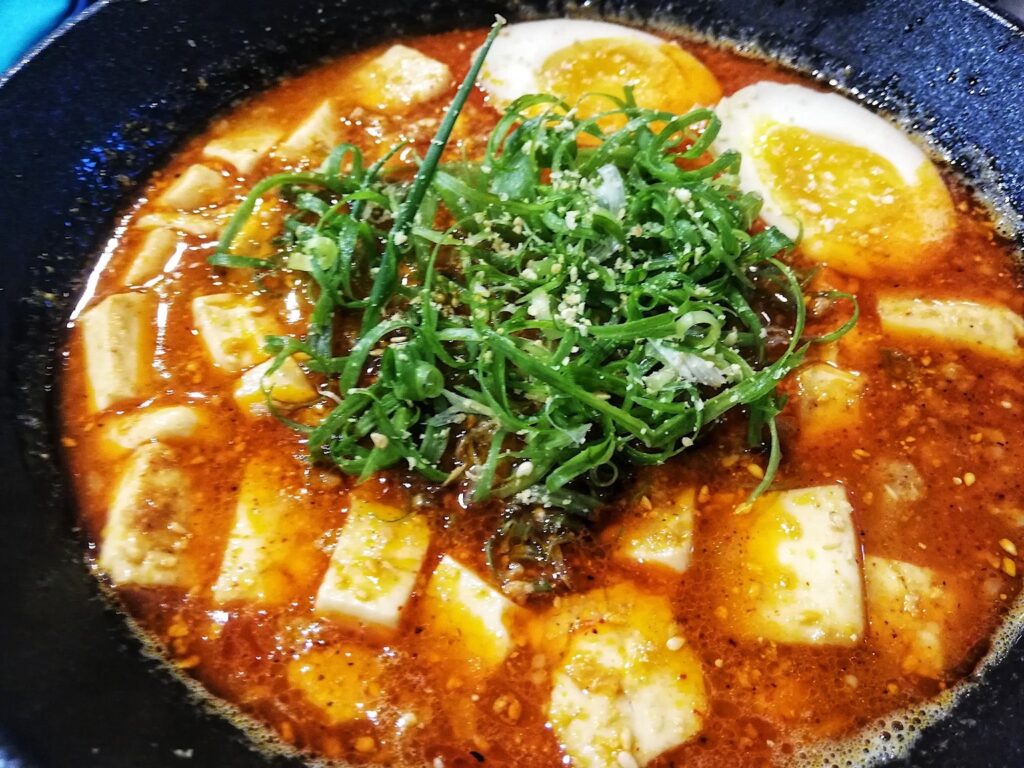 Kakuriyo Ramen Mapo Ramen
Post by Chiefeater Lucia Lai
yesterday i had japanese dinner. i don't really like japanese food but this restaurant was recommended by a friend, so go lah. the Kakuriyo Ramen restaurant at Pulau Tikus. since i love mapo tofu and love spicy, decided to take the mapo ramen, which comes with minced meat too. there are 3 levels of spiciness and i took the medium one. tempted to go for the highest but being evening time, a bit scared stomach upset near sleeping time. well it was quite delicious. love it… but even with mild spicy, my stomach was a bit upset as after having it, stomach rumbling and had to 'let go' a few times. yes it was spicy.

i was amazed at the choice of ramen on their menu. first time notice there are white ramen, black ramen, red ramen. also amazed at the different er… what you called… sauce? condiments?... they have on the table for self service. look at the picture – garlic, sesame seeds, vinegar, ramen sauce, chilli flakes.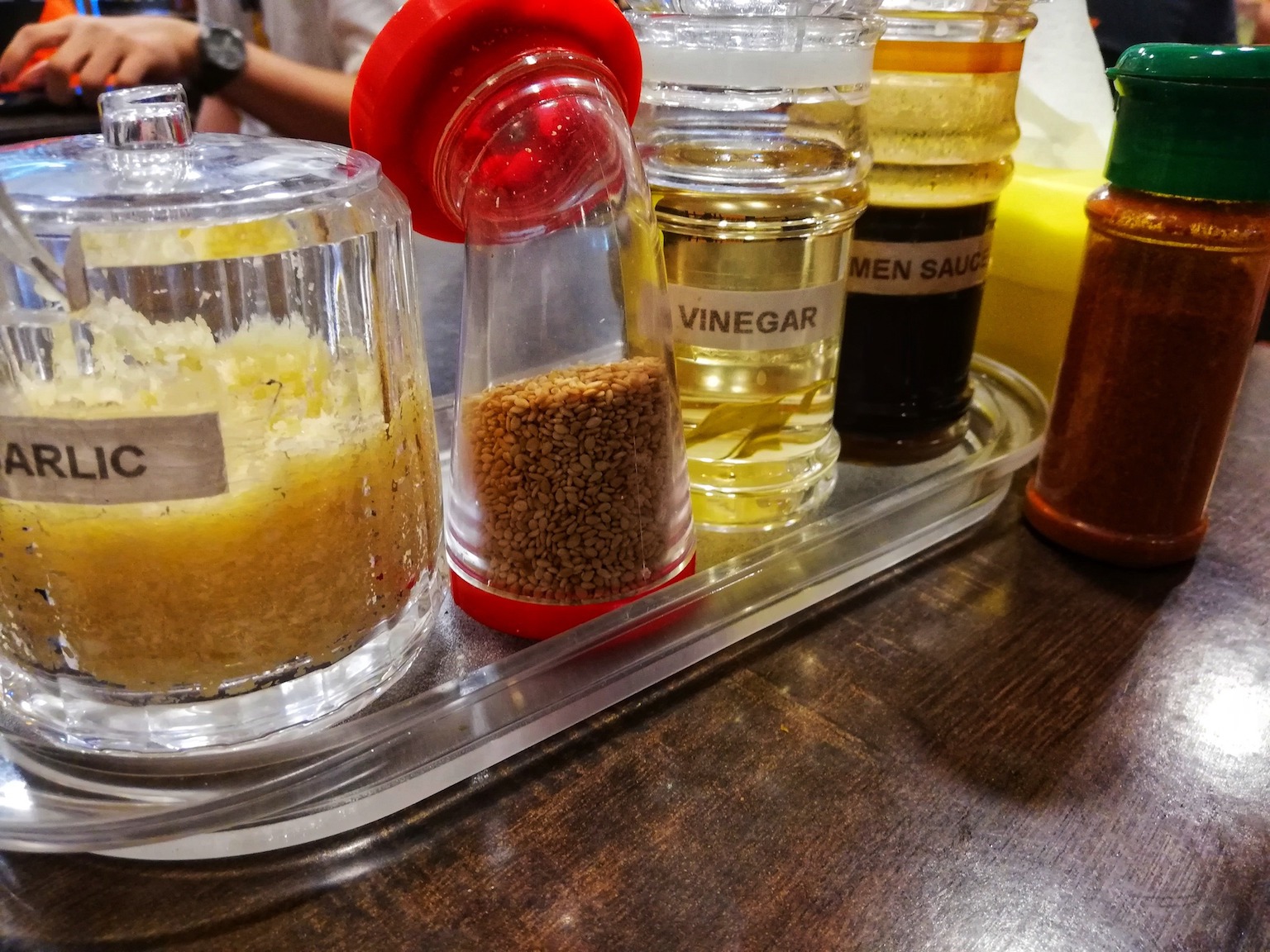 there are many toppings (side dishes) to choose to go with your main. i choose the tamago egg. oh the other dish which my friend ordered i am not sure what it was. thought he mentioned he choose some kind of soup but the dish came with rice too. there was a bowl of soup too.
the restaurant is kind of small – only 8 tables i think. however they have a large waiting area outside with benches for you to sit and wait for your table. i was told by my friend that this restaurant is quite popular and usually crowded where customers have to get a queue number and sit outside on the bench waiting for empty table. hmm… this means that for us who dine there, after finish eating we have to quick leave, no chit chat.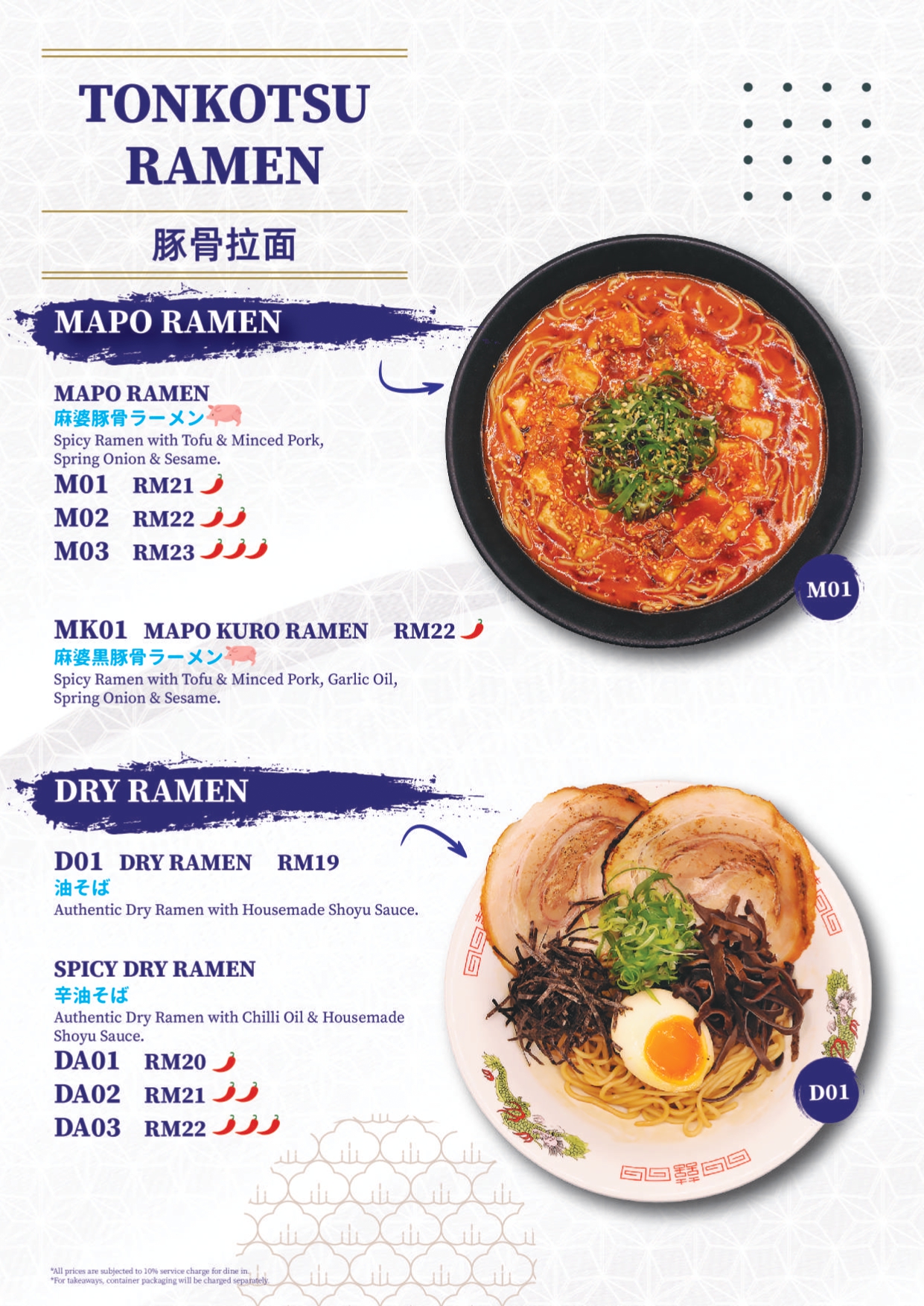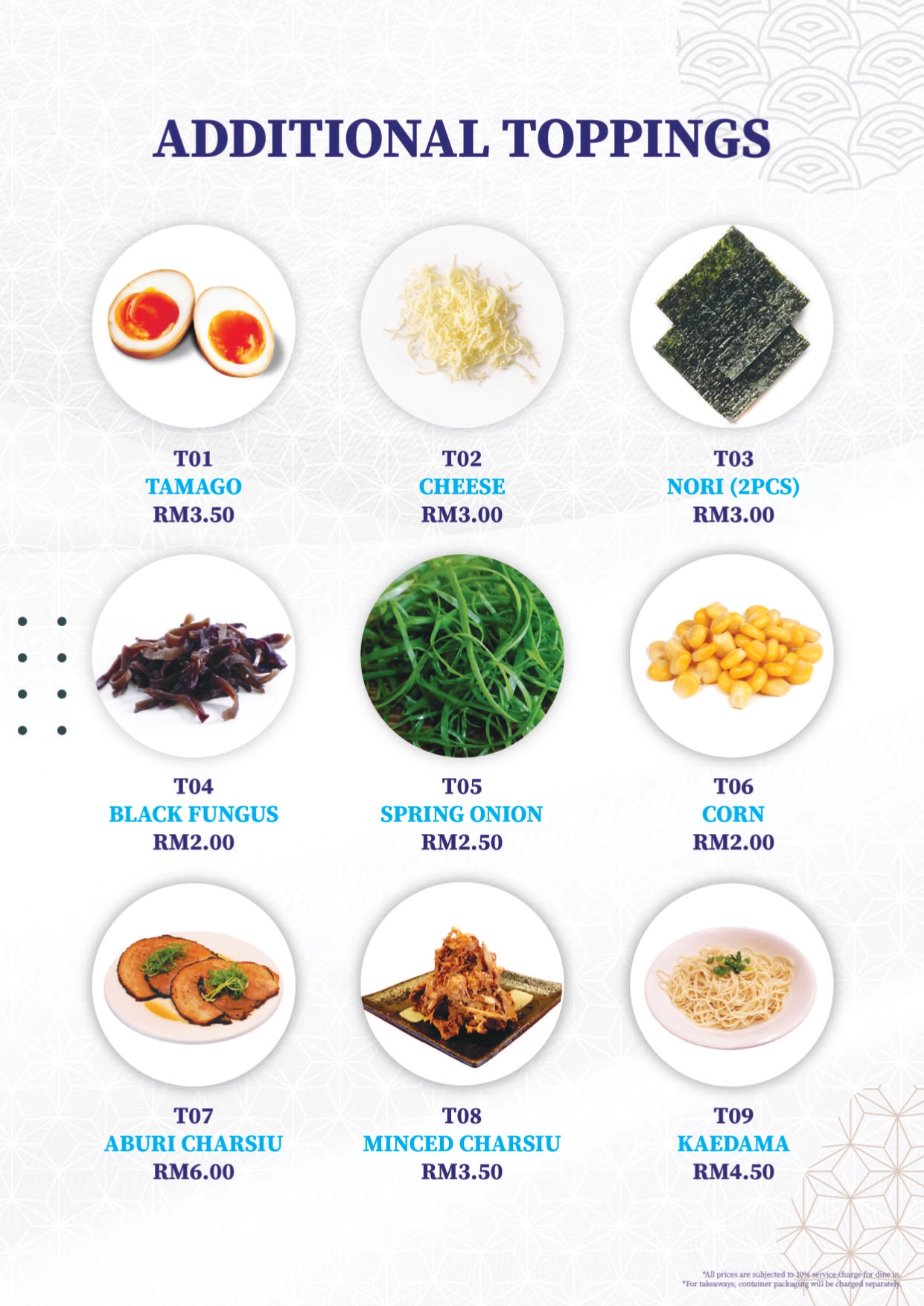 Menu
Mapo Ramen Spicy Level 1 - RM21
Mapo Ramen Spicy Level 2 - RM22
Mapo Ramen Spicy Level 3 - RM23
Spicy Dry Ramen Level 1 - RM20
Spicy Dry Ramen Level 2 - RM21
Spicy Dry Ramen Level 3 - RM22
Follow Chiefeater Lucia Lai on FB
Business Hours
Wednesday to Monday
11.30 am to 2.30 pm
5.30 pm - 9.30 pm
Close on Tuesday
Contact Us
Ask ChAI
Hi, I'm the Chiefeater AI and I'm still learning, so pardon any hiccups along the way 😊 We will not be held responsible for errors or damages resulting from the use of this chatbot. By using this chatbot, you agree to our terms of service and privacy policy.
You can click the buttons below or type your own question. Please check with the outlet to confirm correct information.
---
---
Close Chat [X]

WhatsApp Outlet

Click to Call Outlet