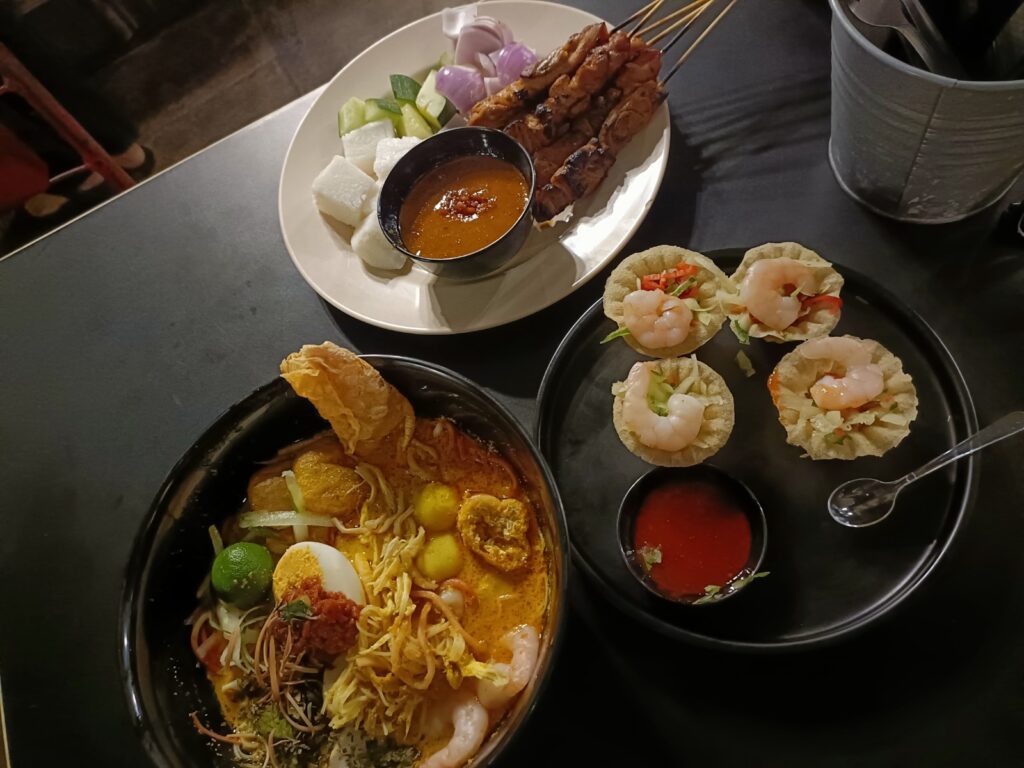 Limapulo Baba Can Cook is a gem
Post by Chiefeater Yong Choy Peng
Located at The Row @ Jalan Doraisamy in Kuala Lumpur, Limapulo: Baba Can Cook is a hidden culinary gem that offers a delightful taste of Baba Nyonya cuisine. With its authentic flavors, warm ambiance, and rich cultural heritage, Limapulo has gained popularity among locals and tourists alike. In this blog post, we will explore the unique offerings of Limapulo and what makes it a must-visit destination for food enthusiasts.
Located just next to Sheraton Imperial Kuala Lumpur Hotel and the closest Monorail is Medan Tuanku. Just a mere walking distance of 5 minutes.
The restaurant has a lovely outdoor patio for customers who want to dine alfresco. During the night, it's cooling to seat outside. A great place to hangout with friends.
A Legacy of Flavor:
Limapulo: Baba Can Cook is the brainchild of Uncle John, a passionate chef who aims to preserve and share the traditional Baba Nyonya culinary traditions with the world. Baba Nyonya cuisine is a fusion of Chinese, Malay, and Indonesian flavors, resulting in a harmonious blend of spices, herbs, and ingredients. At Limapulo, you can expect dishes that are cooked with love and prepared using recipes passed down through generations, ensuring an authentic taste of this unique heritage.
Traditional Baba Nyonya mouth-watering culinary
that takes your tastebuds to another level.
A Charming Ambiance:
Beyond the exceptional cuisine, Limapulo's ambiance adds to the overall dining experience. Housed in a heritage building within The Row @ Jalan Doraisamy, the restaurant exudes an old-world charm that transports you back in time. The cozy interior, adorned with vintage photographs and nostalgic decor, creates a warm and inviting atmosphere. Whether you're dining alone, with friends, or with family, the friendly staff and relaxed setting make it a perfect spot for a memorable meal.
Limapulo: Baba Can Cook  is a Michelin-Selected restaurant
Exquisite Menu: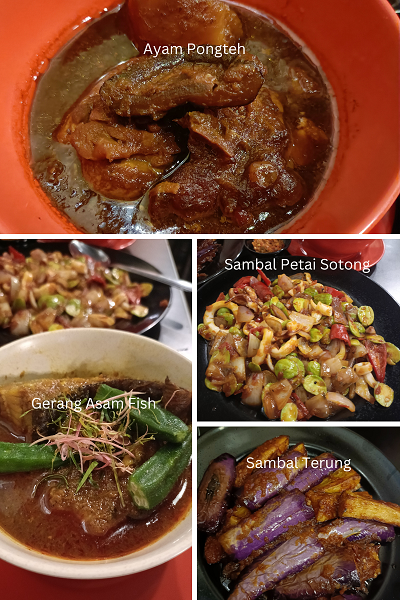 One of the highlights of Limapulo is its carefully curated menu that showcases the best of Baba Nyonya cuisine. From hearty meat dishes to flavorful vegetarian options, there is something to satisfy every palate.
One must-try dish is the famous "Ayam Pongteh," a slow-cooked chicken stew infused with fermented soybean paste, onions, and potatoes. The robust flavors and tender meat make it a crowd favorite.
Sambal Terung is one of my favourite dishes for the night. It was done perfectly and the sambal was not overly spicy for me. The softness of the terung melts in my mouth. I just can't get enough of this!
For those with a more adventurous palate, you may opt for this Sambal Petai Sotong. Oh! they also have it with prawns. Super flavourful and aromatic especially with the petai!
Ayam Berempah, as the name suggests this Chicken is full of spices and full of flavour. It's tasty and satisfyingly good. This unique chicken dish is a perfect mix between rendang and curry chicken.
Gerang Asam Fish
If you love a tinge of sourness that's appetizing, you will love this!
Ikan Pari/ Stingray is used to prepare this lovely dish. It's a combination of well-fried spices with Tamarind Juice that gives it a tinge of sourness. I like to pair this with white rice.
Nyonya delicacy at its best:
A must-try here is their Nyonya Laksa,  a spicy coconut milk-based noodle soup that is sure to tantalize your taste buds. Authentic and delicious. They do not use curry powder to make this authentic dish. Packed with ingredients such as shredded chicken, fried tofu puffs and tofu skin, bean sprouts, hard-boiled egg, fishball and fish cake, it is simply worth the money.
Did You Know?
1) The signature sate has a special sauce homemade from star fruits and pineapple.
2) One of the standout dishes here and a must-try is the Nyonya Laksa
3) Pai Tee is also known as top hat. The one I had here is super crispy and one of the best pai tee's I've had in a long time. Filled with sengkuang and topped with prawns, this is a must-try.
What's for dessert?
The culinary journey at Limapulo extends beyond the main course. Don't miss their delectable selection of desserts, such as the "Sago Gula Melaka," a creamy dessert made with sago pearls and palm sugar syrup or better known as gula melaka and drenched in evaporated milk.
Beat the heat with this Peranakan Ginger Ale thirst-quenching drink.
It is one of the must-try signature drinks there.
Old-world-charm with a rustic edge and vintage canteen-style furniture that evokes waves of nostalgia across a dimly lit venue.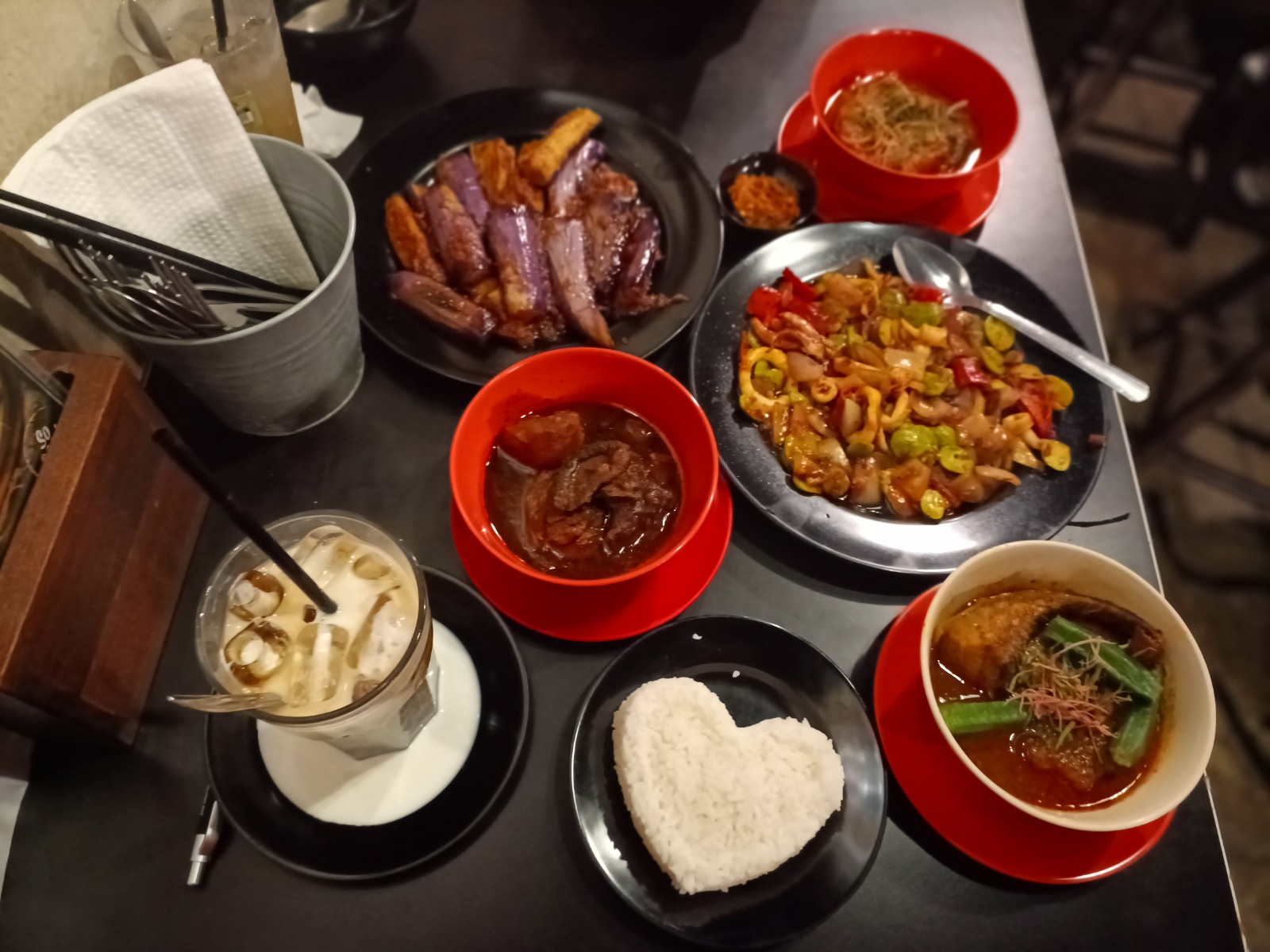 Limapulo: Baba Can Cook at The Row @ Jalan Doraisamy is a culinary destination that takes you on a flavorful journey through the rich heritage of Baba Nyonya cuisine. With its authentic flavors, carefully crafted menu, and charming ambiance, it offers a dining experience that is both memorable and satisfying. Whether you are a local seeking a taste of nostalgia or a traveler eager to explore the diverse culinary landscape of Malaysia, a visit to Limapulo is a must. So, grab your appetite and prepare yourself for a delightful culinary adventure at Limapulo: Baba Can Cook.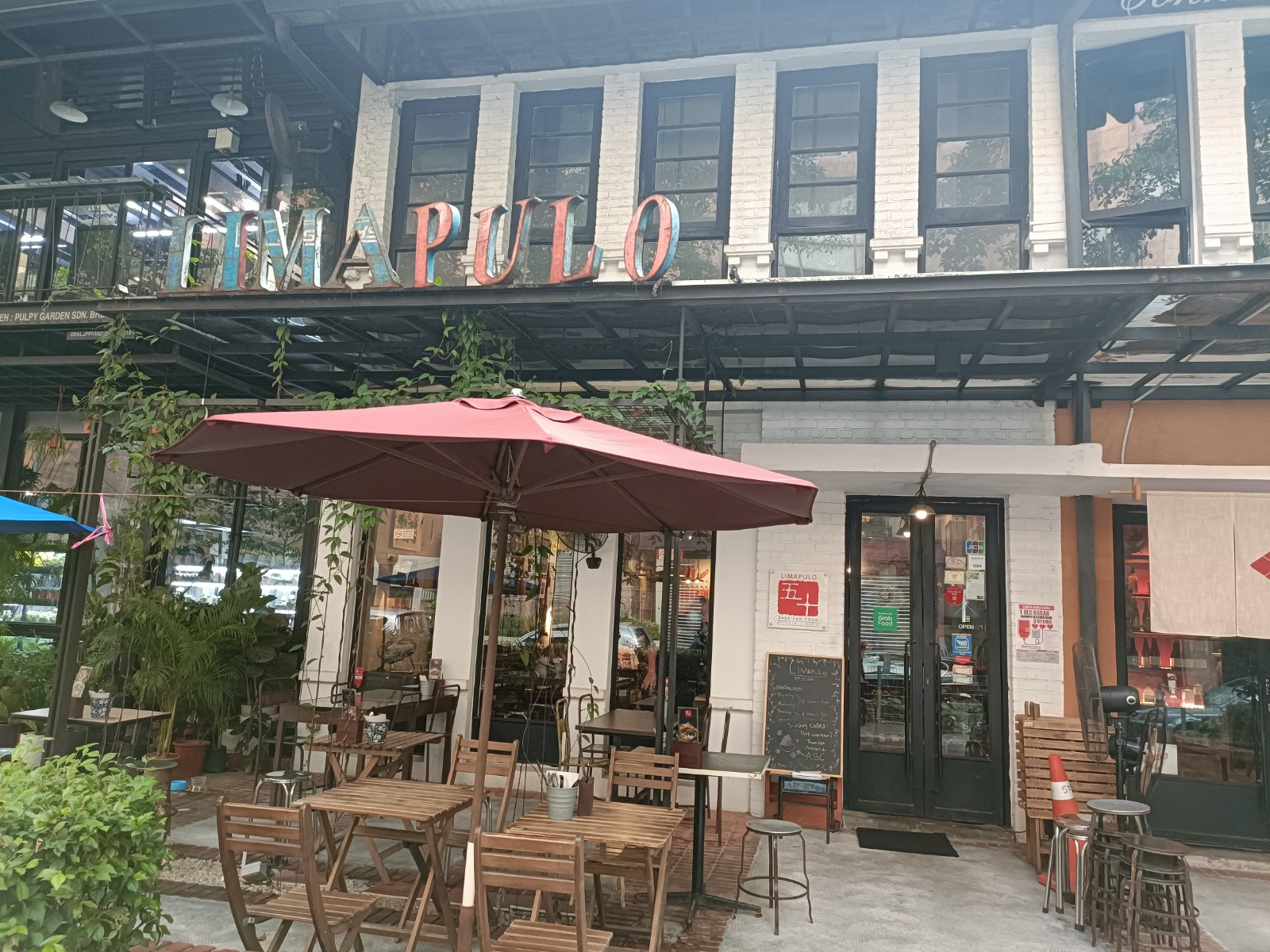 Business Hours
Lunch: 11:30AM - 3:00PM (last order 2:30PM) (Monday - Saturday)
Dinner: 5:30PM - 9:00PM (last order 8:30PM) (Thursday - Saturday)
Closed on Sundays.
Contact Us
Ask ChAI
Hi, I'm the Chiefeater AI and I'm still learning, so pardon any hiccups along the way 😊 We will not be held responsible for errors or damages resulting from the use of this chatbot. By using this chatbot, you agree to our terms of service and privacy policy.
You can click the buttons below or type your own question. Please check with the outlet to confirm correct information.
---
---
Close Chat [X]

WhatsApp Outlet

Click to Call Outlet