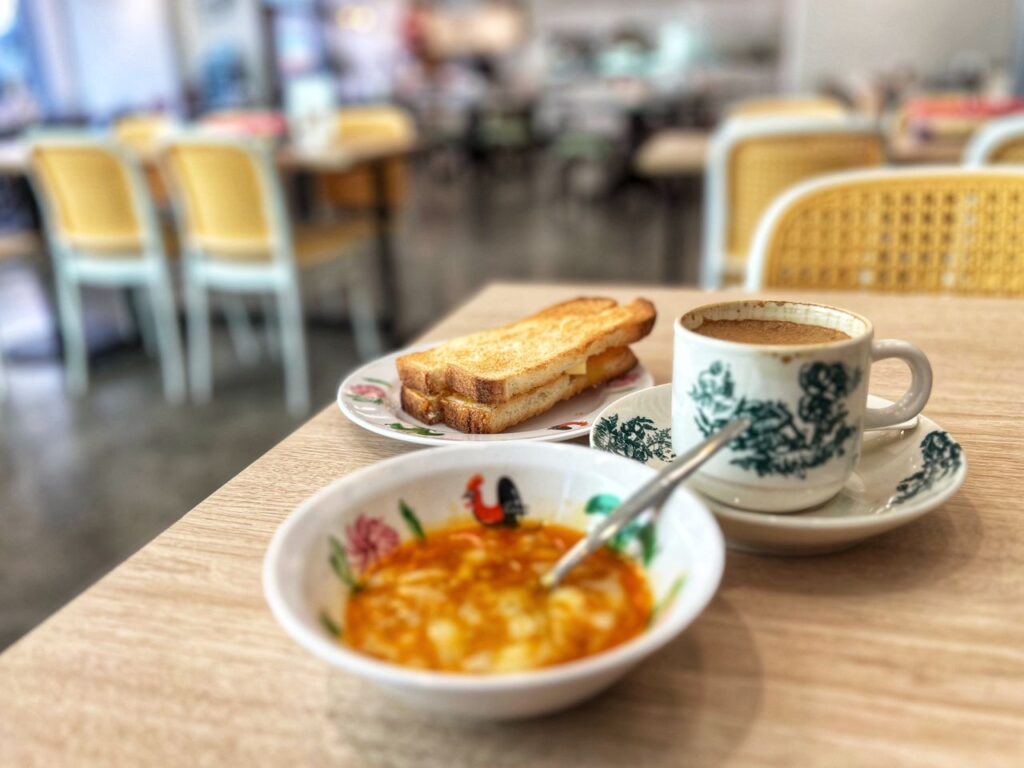 Loong Hwa Kopitiam Breakfast Set
Post by Chiefeater VK
The Loong Hwa Kopitiam Breakfast Set is a new addition to their menu. It's been several weeks since I have been to Loong Hwa and I am glad I made the pilgrimage there. Chiefeater Jimmy was back and we caught up at our favourite place for brekkie.
It was a pleasant surprise to find that they finally have a combo breakfast set of half boiled eggs, kaya & butter toast and a choice of kopi or tea. It used to be that we had to order everything separately but now they have a combo where I can get all 3 items for just RM9.90+.
The eggs were nicely soft boiled. The toast is probably the weak link in the set. It does not have enough Kaya in it. The kopi was the winner. I do have a gripe that the consistency of their kopi changes from time to time. However, on the day of this review, it was good. The kopi was just the right amount of sweetness balanced with enough aroma and taste in the coffee. Chiefeater Jimmy concurred too.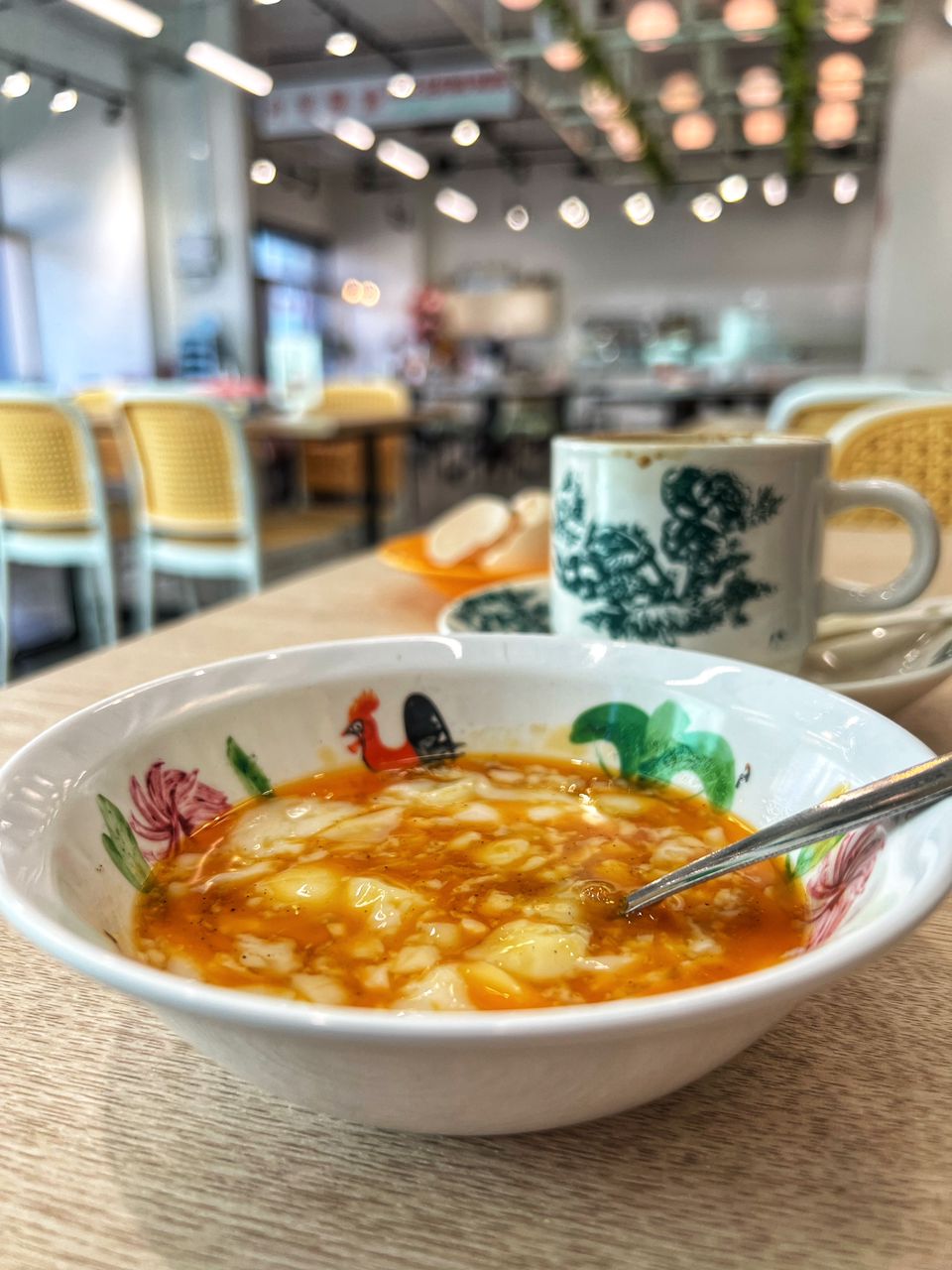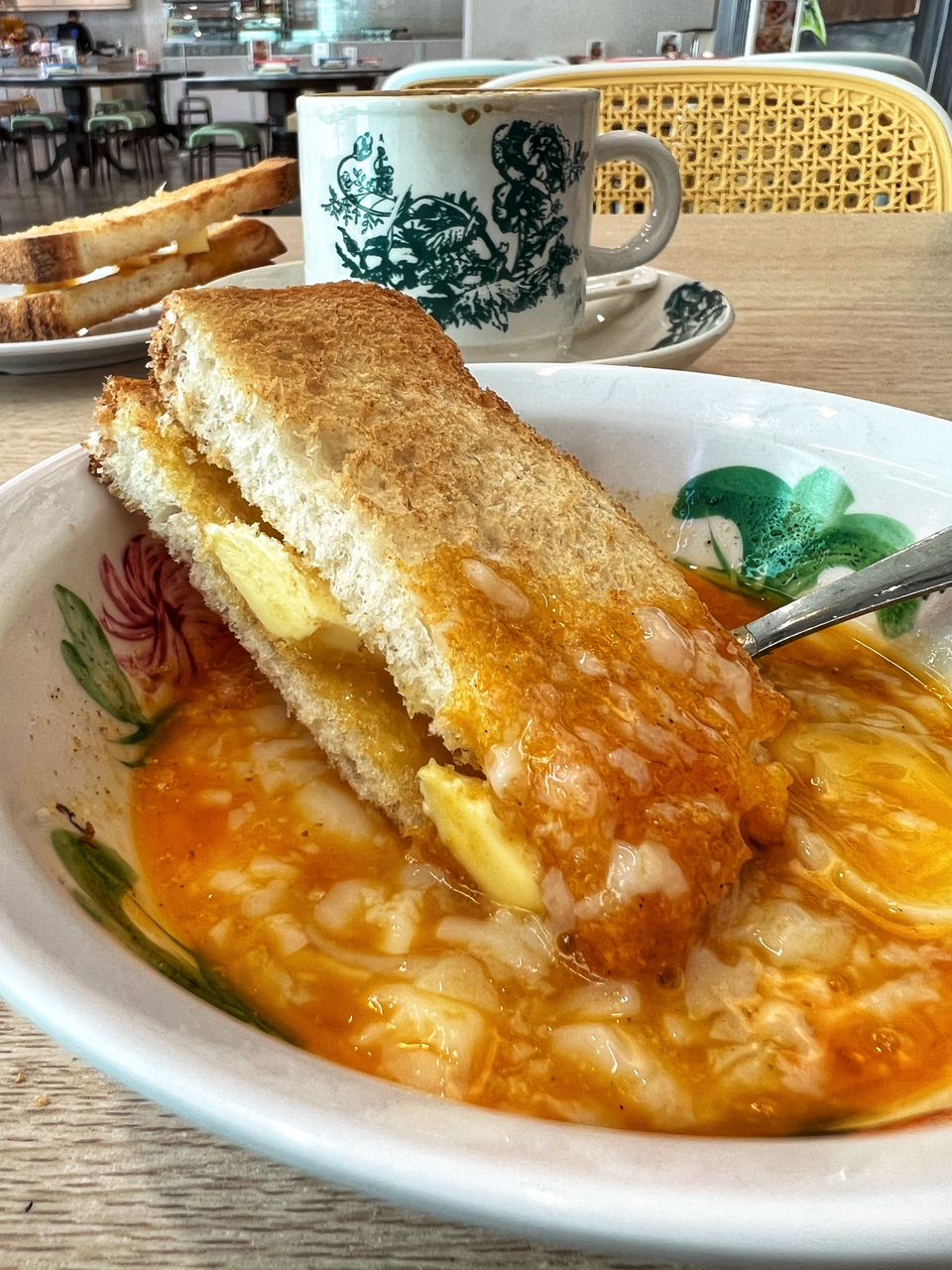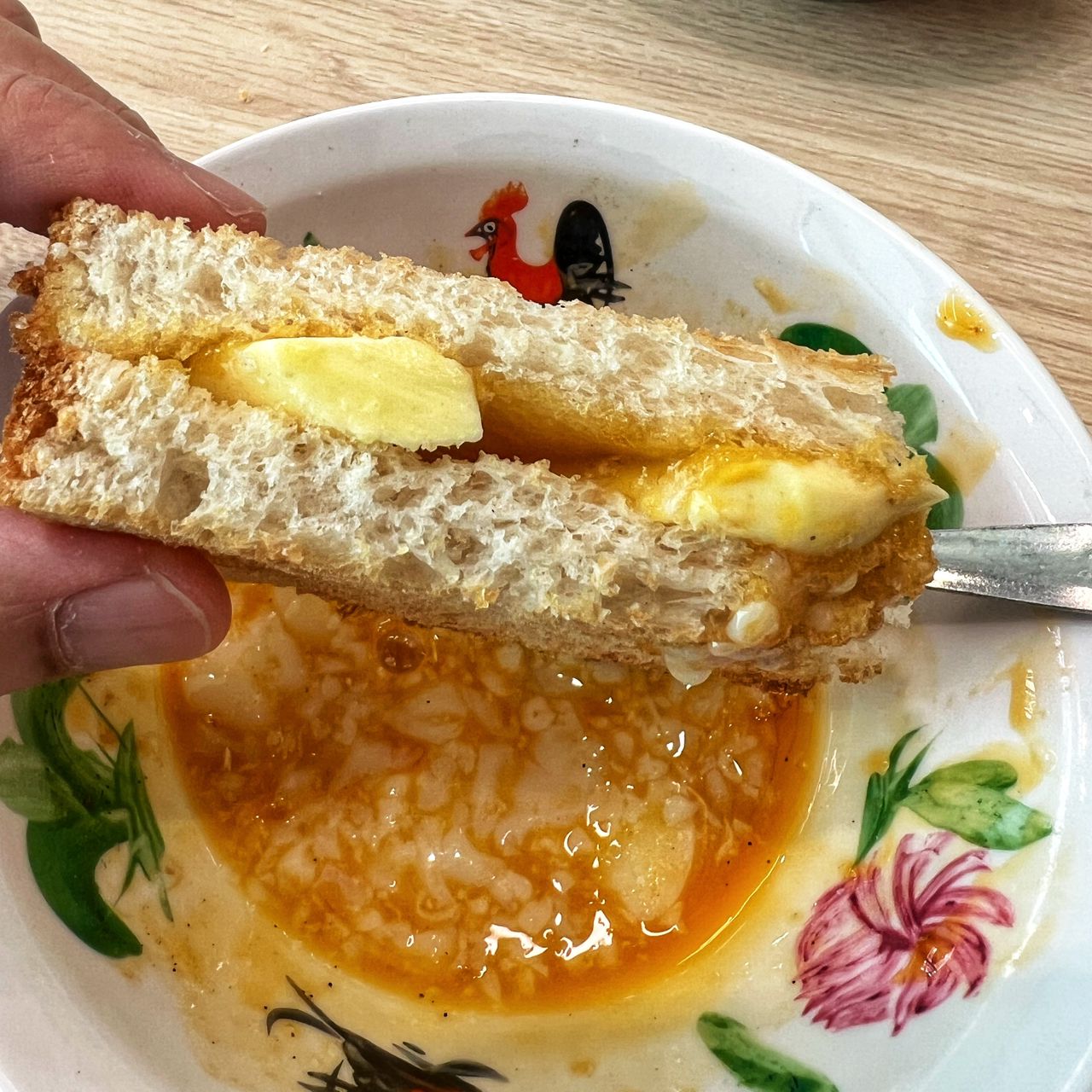 Business Hours
Opens Daily
08:00 am - 09:00 pm
Contact Us
Ask ChAI
Hi, I'm the Chiefeater AI and I'm still learning, so pardon any hiccups along the way 😊 We will not be held responsible for errors or damages resulting from the use of this chatbot. By using this chatbot, you agree to our terms of service and privacy policy.
You can click the buttons below or type your own question. Please check with the outlet to confirm correct information.
---
---
Close Chat [X]

WhatsApp Outlet

Click to Call Outlet