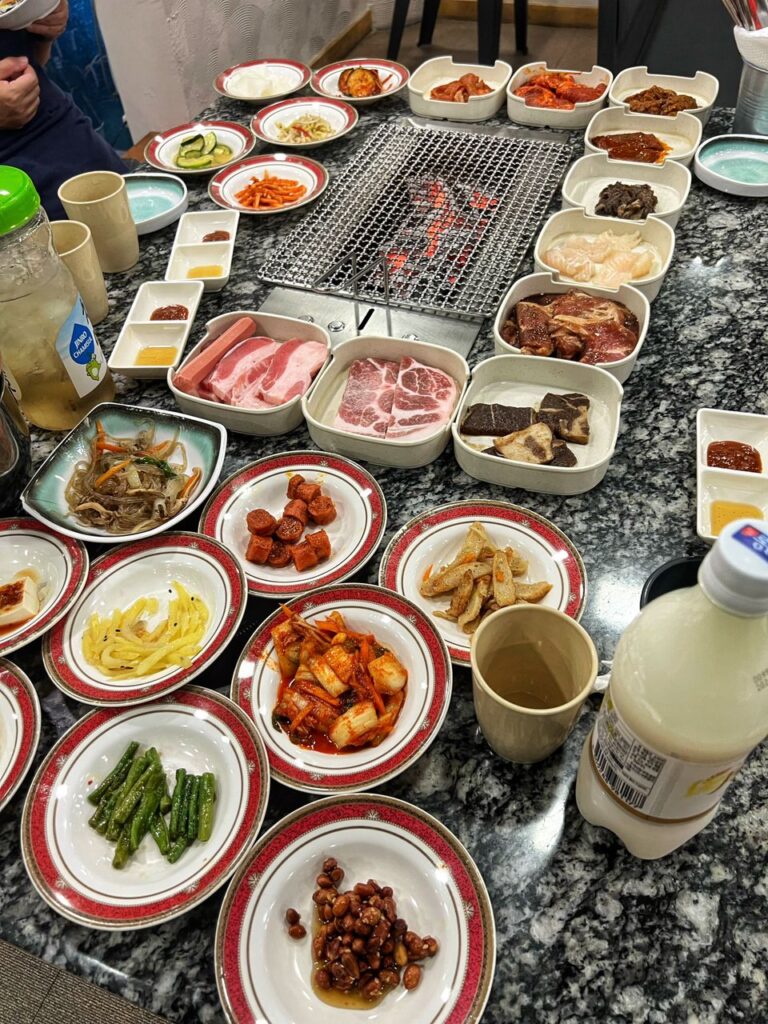 Myung-Ga BBQ Puchong Ala-Carte Buffet
Post by Chiefeater VK
I rarely have buffet and rarely have Korean food, especially BBQ. I find the smell that sticks on to my clothes after a Korean BBQ off putting. I surprised my family by deciding to bring them to have a Korean BBQ Buffet dinner at Myung-Ga BBQ Puchong.
Myung-Ga BBQ Puchong is perhaps the top rated Korean BBQ restaurant in Puchong. With their 2 affordable ala-carte buffet options, it's not hard to figure why people have voted with their pockets. When we arrived there on a Friday night, there was hardly an empty table within their restaurant.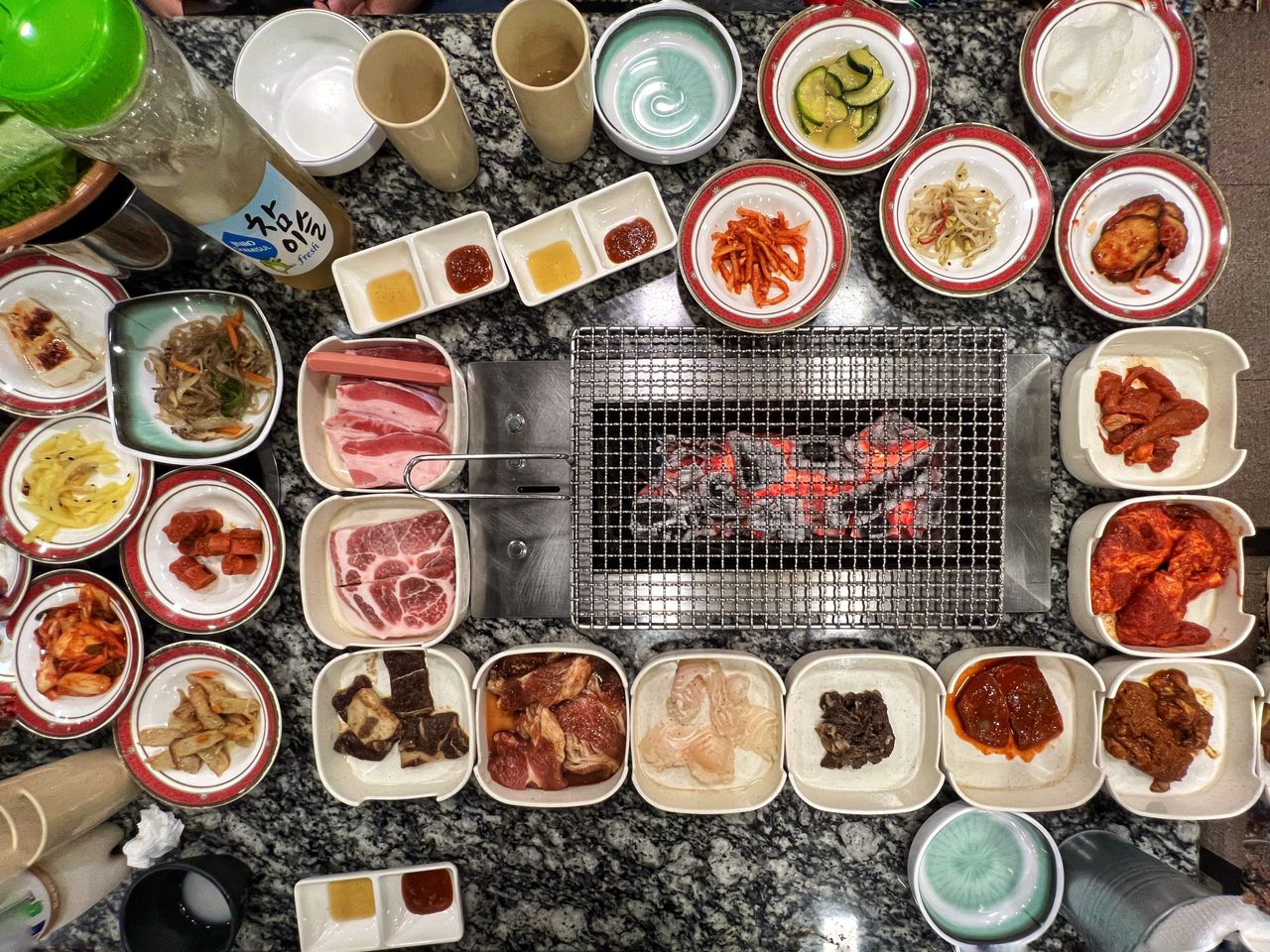 Buffet Sets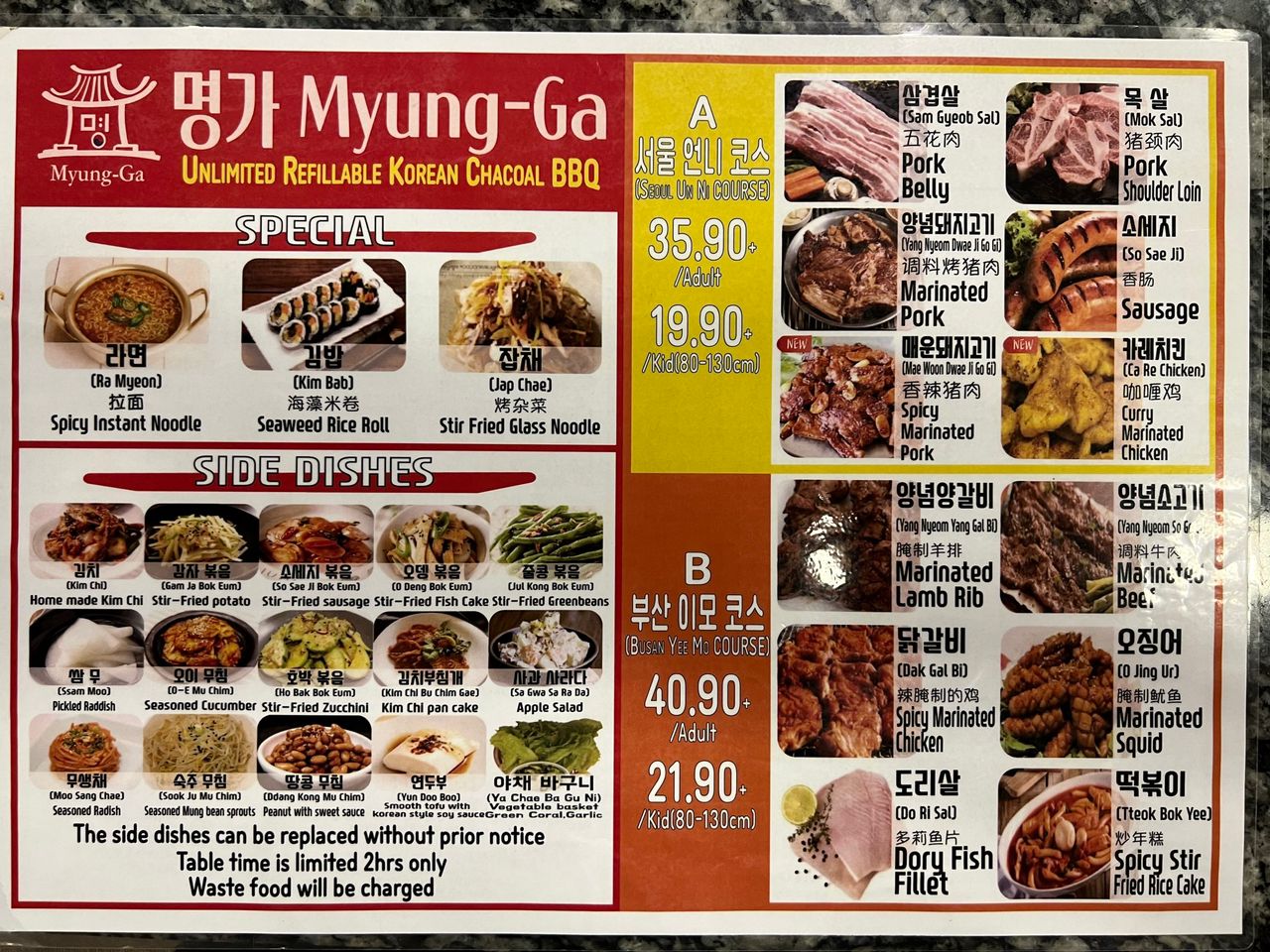 Set A offers an impressive selection of delectable meats at just RM35.90++ per person. The set comes with Pork Belly, Marinated Pork, Spicy Marinated Pork, Pork Shoulder Loin, Sausages and Curry Marinated Chicken.
For a more indulgent feast, Set B is priced at RM40.90++ per person and presents everything in Set A plus Marinated Lamb Rib, Soicu Marinated Chicken, Marinated Beef, Marinated Squid, Dory Fish Fillet and Spicy Stir Fried Rice Cake.
Both sets are accompanied by a delightful variety of banchan, traditional Korean side dishes that will complement your meats perfectly. As you embark on your culinary journey, you'll have a generous two hours to relish all the delectable items in your chosen set, ensuring a leisurely and satisfying dining experience.
For just RM5++ more, Set B stands out as the ultimate choice, offering a wealth of premium meats and an expansive variety of flavors that will tantalize your senses. From the tender Marinated Lamb Rib to the delightful Marinated Squid, each item in Set B is a culinary masterpiece that will leave you craving for more.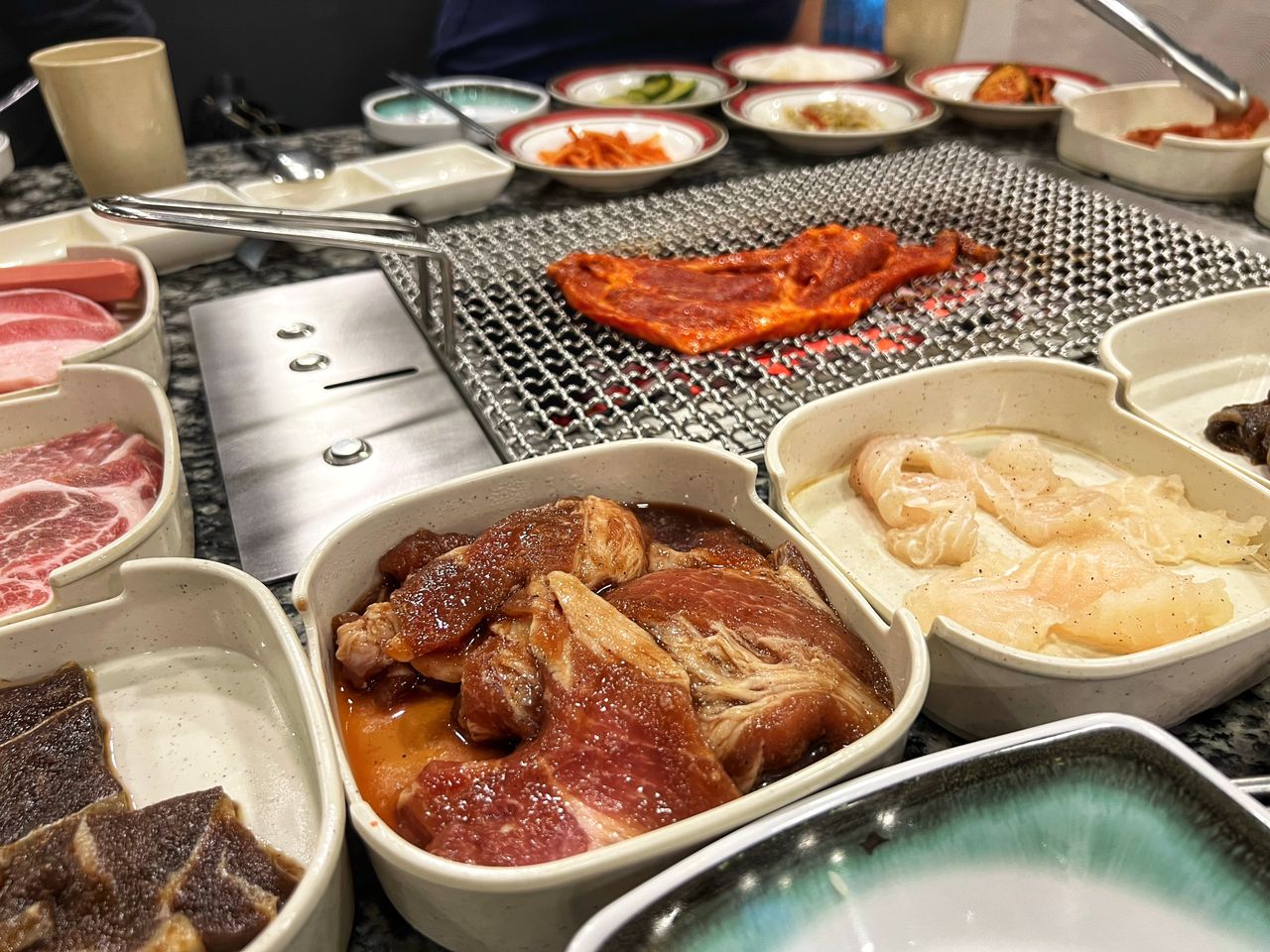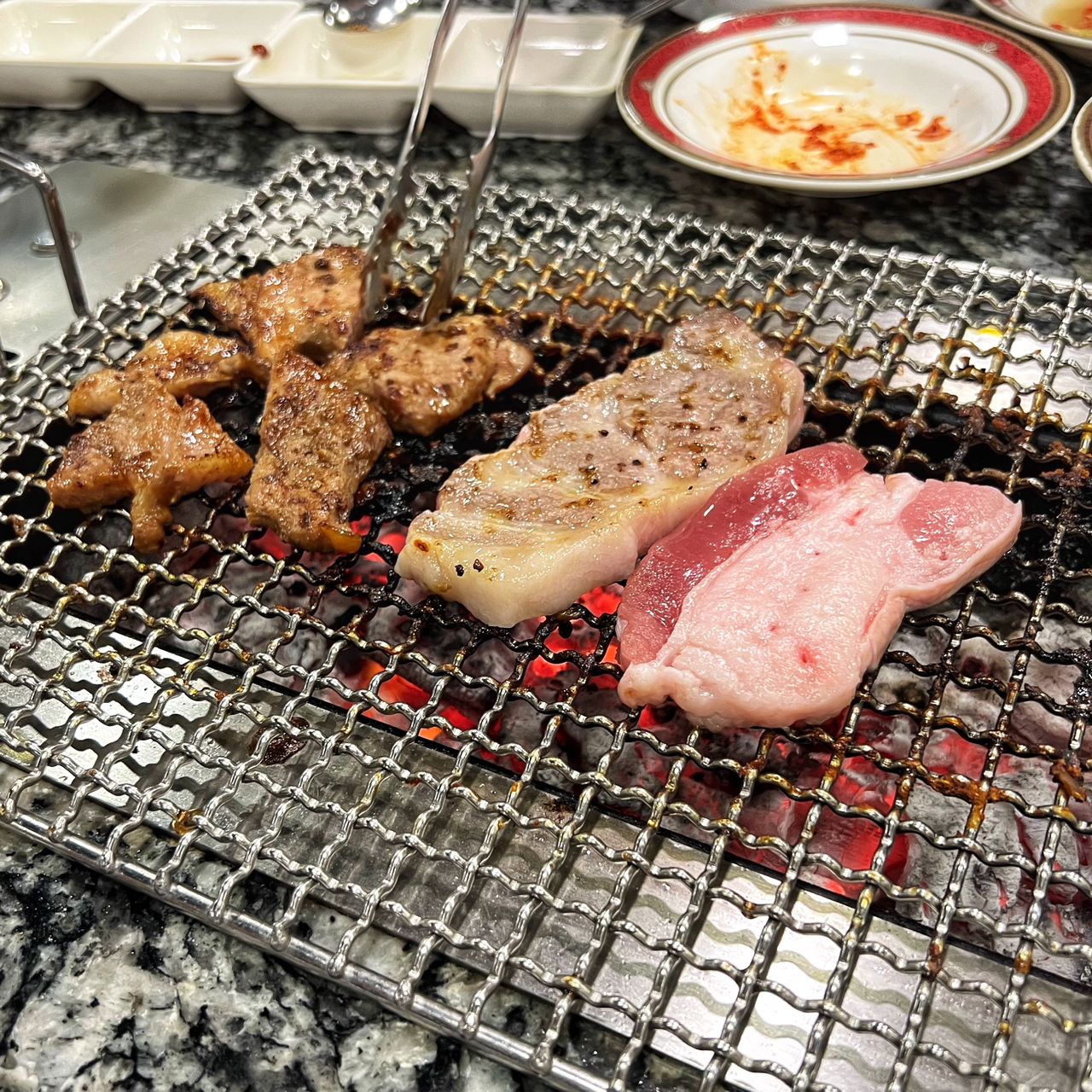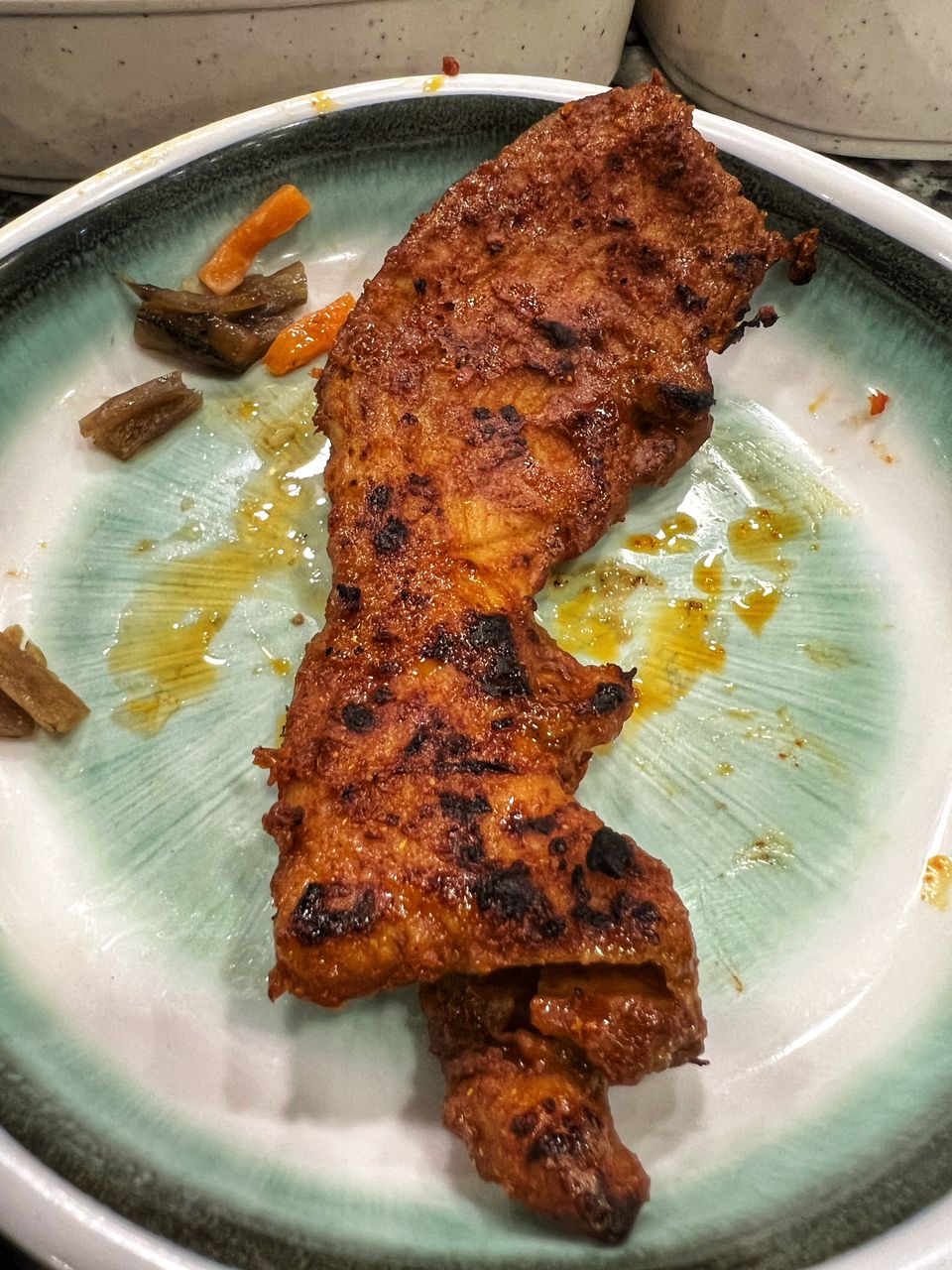 Be warned, if you are offended by poor ventilation and smelling like a BBQed skewer once you finish your meal, then Myung-Ga BBQ Puchong is NOT the place for you. If you don't mind it, then by all means give this a go. Your wallet will thank you for it though your stomach might not be happy with the strain you put it through.
Personally, I think this could be the Winner of the Value Category for the Best Buffet in Puchong.
Business Hours
Monday and Tuesday | 05:00 pm - 11:00 pm
Wednesday and Thursday | 03:00 pm - 11:00 pm
Friday and Saturday | 01:00 pm - 11:00 pm
Sunday | 02:00 pm - 11:00 pm
Buffet Pricing
Set A with banchan
- RM35.90++ per adult
- RM19.90++ per child (height between 80 cm to 130 cm)
Set B with banchan
- RM40.90++ per adult
- RM21.90++ per child (height between 80 cm to 130 cm)
Terms and Conditions
* Unlimited refillable Korean Charcoal BBQ for dine-in only
* Table time is limited to 2 hours only
* Wasted food will be charged
Contact Us
Ask ChAI
Hi, I'm the Chiefeater AI and I'm still learning, so pardon any hiccups along the way 😊 We will not be held responsible for errors or damages resulting from the use of this chatbot. By using this chatbot, you agree to our terms of service and privacy policy.
You can click the buttons below or type your own question. Please check with the outlet to confirm correct information.
---
---
Close Chat [X]

WhatsApp Outlet

Click to Call Outlet
There are no reviews yet.