Restaurant Tokyo Butterworth Fried Fish
Post by Chiefeater CCM
Restaurant Tokyo Butterworth is famous for its Cha Hu or Cha Ha (Fried Fish/ Fried Prawns dunk in Soya Sauce). It is definitely not for those who dislike Tasty Food or for those who claim Tasty / Umami with Salty.
There a few things we need to mention about Tokyo Restaurant to get you into a proper frame of mind.
1. There is no Sushi or other Japanese food here.
2. This Restaurant is actually a Kopitiam Style Chu Cha. It basically has one Stall which is open for breakfast, the rest of the time it's the Chu Cha.
3. If you plan for dinner, do drop by early, If you arrive by 6.30 pm you may actually be sitting on the road.
4. Restaurant will be closed by 9 pm.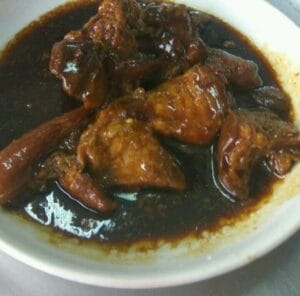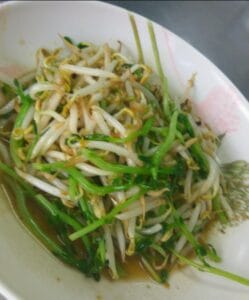 We dropped by at 6pm and we found a table on the five foot way. Service was basic and fast. The evening tasty meal menu is at the recommendation of the Order Taker. The Famous Cha Hu (Fish), Stir Fried Pea Sprouts, Braised Pork Trotters, and Claypot Herbal Chicken. All washed down with home brew herbal tea.
By the time we left Restaurant Tokyo Butterworth at 6.45 pm, all the tables were taken. These included all the road side tables and there were a few families queuing.
Note Parking is ample , Street Parking, Central Butterworth Town.
Business Hours
Opens Daily
11:45 am to 02:15 pm
06:00 pm to 08:15 pm
Contact Us
Ask ChAI
Hi, I'm the Chiefeater AI and I'm still learning, so pardon any hiccups along the way 😊 We will not be held responsible for errors or damages resulting from the use of this chatbot. By using this chatbot, you agree to our terms of service and privacy policy.
You can click the buttons below or type your own question. Please check with the outlet to confirm correct information.
---
---
Close Chat [X]
There are no reviews yet.