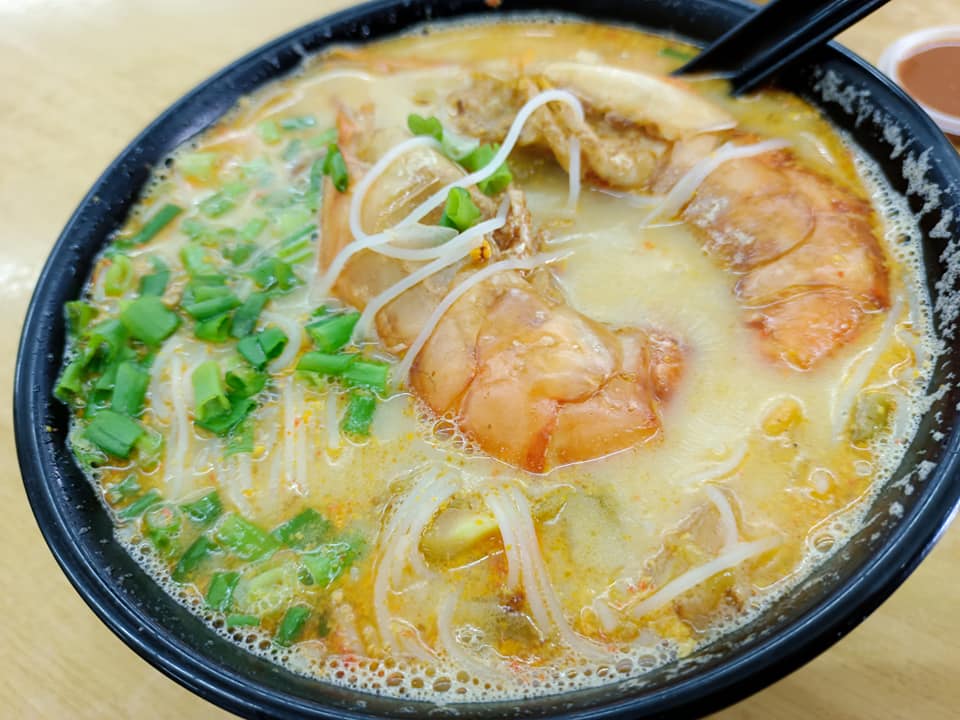 Restoran N88 Giant River Prawn Noodle
Post by Chiefeater Benjamin Lian
Giant River Prawn and Fried River Mullet Noodle for lunch. The prawn had thick tomalley. Didn't take the first half of it and the remaining tomalley in the photo is thick. It is the same with the other side.

Editor's Note
Prawn tomalley, also known as "prawn fat" or "coral," is a delicacy that has garnered the interest of gourmands and foodies. It's worth noting that while many gourmands appreciate prawn tomalley, its consumption is a matter of personal preference. Some people may find its strong flavour and distinctive texture less appealing, while others consider it a prized delicacy.
Business Hours
Opens Daily
06:00 am to 10:00 pm
Contact Us
Ask ChAI
Hi, I'm the Chiefeater AI and I'm still learning, so pardon any hiccups along the way 😊 We will not be held responsible for errors or damages resulting from the use of this chatbot. By using this chatbot, you agree to our terms of service and privacy policy.
You can click the buttons below or type your own question. Please check with the outlet to confirm correct information.
---
---
Close Chat [X]

WhatsApp Outlet

Click to Call Outlet
There are no reviews yet.