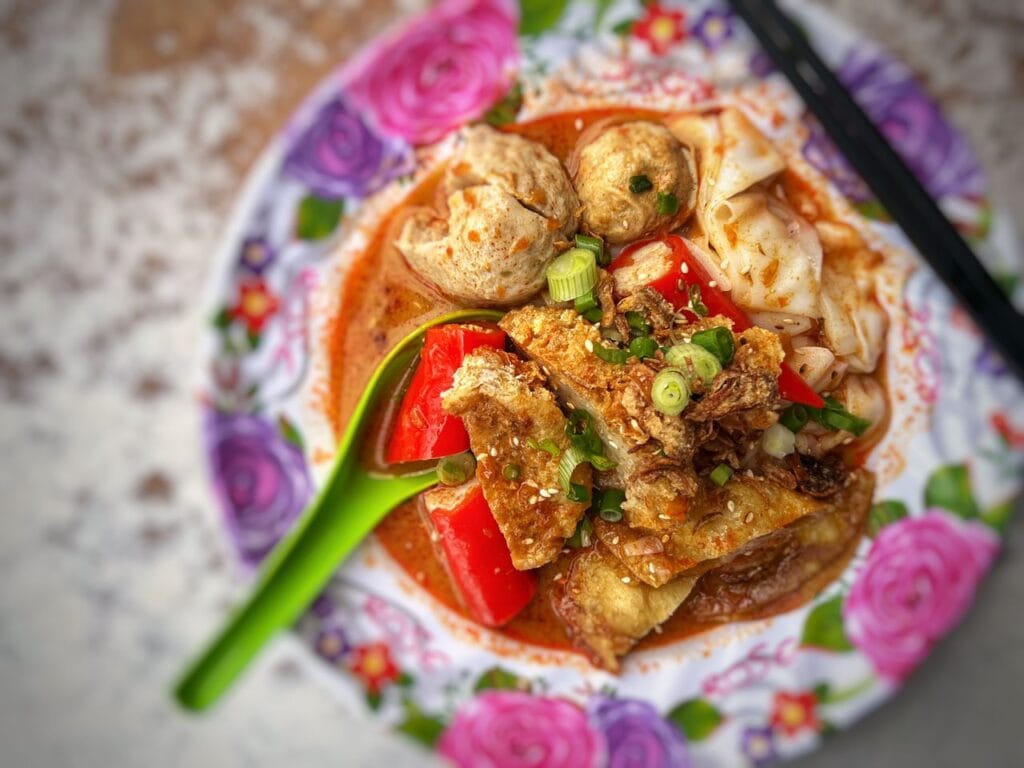 Restoran Xing Yin Chee Cheong Fun
Post by Chiefeater VK
It was a day where I had time to make my way to a meeting, so I decided to take a train. I haven't often ventured into Puchong Perdana, so since I had time I decided to do a food stop there. That is where I did my stop at Restoran Xing Yin, a neighbourhood kopitiam.
It was a morning, the weather was still cool and the al-fresco seating was a pleasant option. I ordered a Curry Chee Cheong Fun with some items of Yong Tau Foo. The plate of Chee Cheong Fun arrived very quickly after I ordered it. Almost as fast I found a table to sit. Speedy service award winner here.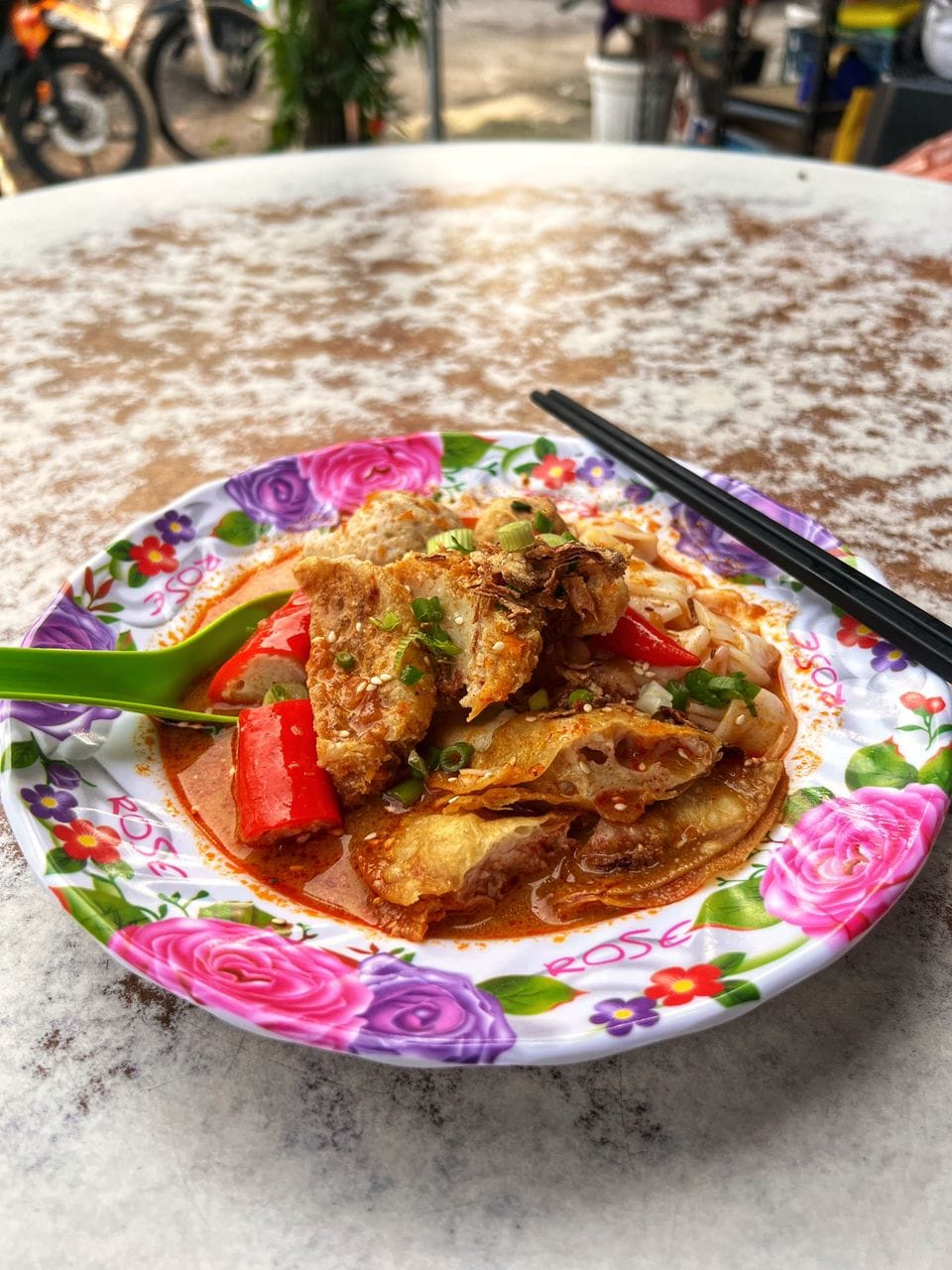 The Curry was the watery type, which is not my preference. However, it was well seasoned (with MSG I might add). The chee Cheong Fun was a standard offering of a flat rice noodle. Nothing that really made it stand out. The items of Yong liew were satisfactory.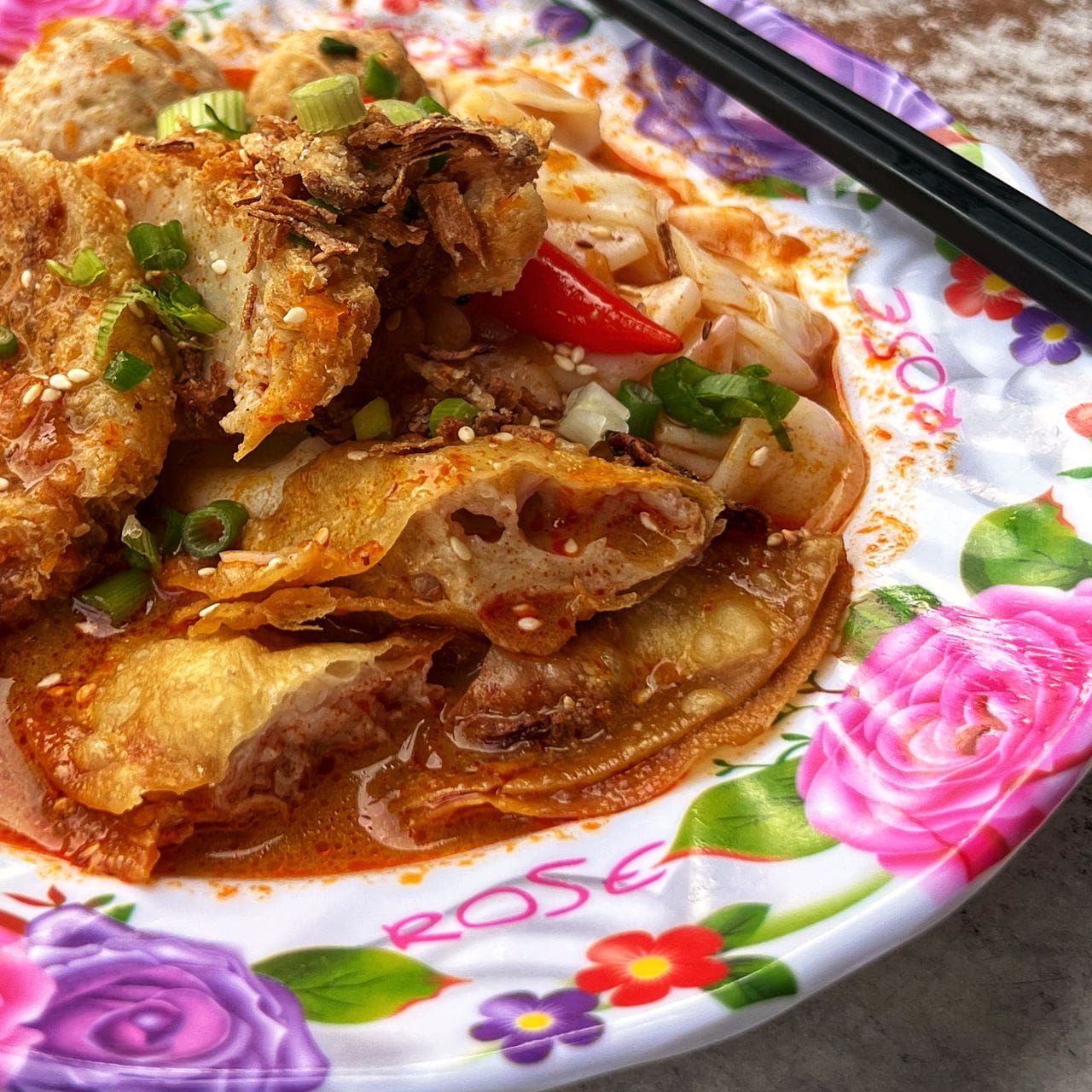 But what I was pleasantly surprised by the price. It was RM8 for 2 rolls of Chee Cheong Fun and 5 pieces of Yong Tau Foo.
The Teh O Kosong (RM2.20) served at Restoran Xing Yin has a nice strong flavour and not a cup of coloured water.
Prices are nett.
Train Stop
Get off at the Puchong Prima LRT station
Contact Us
Ask ChAI
Hi, I'm the Chiefeater AI and I'm still learning, so pardon any hiccups along the way 😊 We will not be held responsible for errors or damages resulting from the use of this chatbot. By using this chatbot, you agree to our terms of service and privacy policy.
You can click the buttons below or type your own question. Please check with the outlet to confirm correct information.
---
---
Close Chat [X]