White Restaurant White Beehoon
Post by Chiefeater Kane Chong
Lunch at White Restaurant before go jalan jalan. Niama, who say Singapore food emhousek geh can eat your eat out jor. Becos this femes (famous) Singapore white meehoon very very houhousek. My spek oso fell down jor. Got fresh prawn & scallop oso.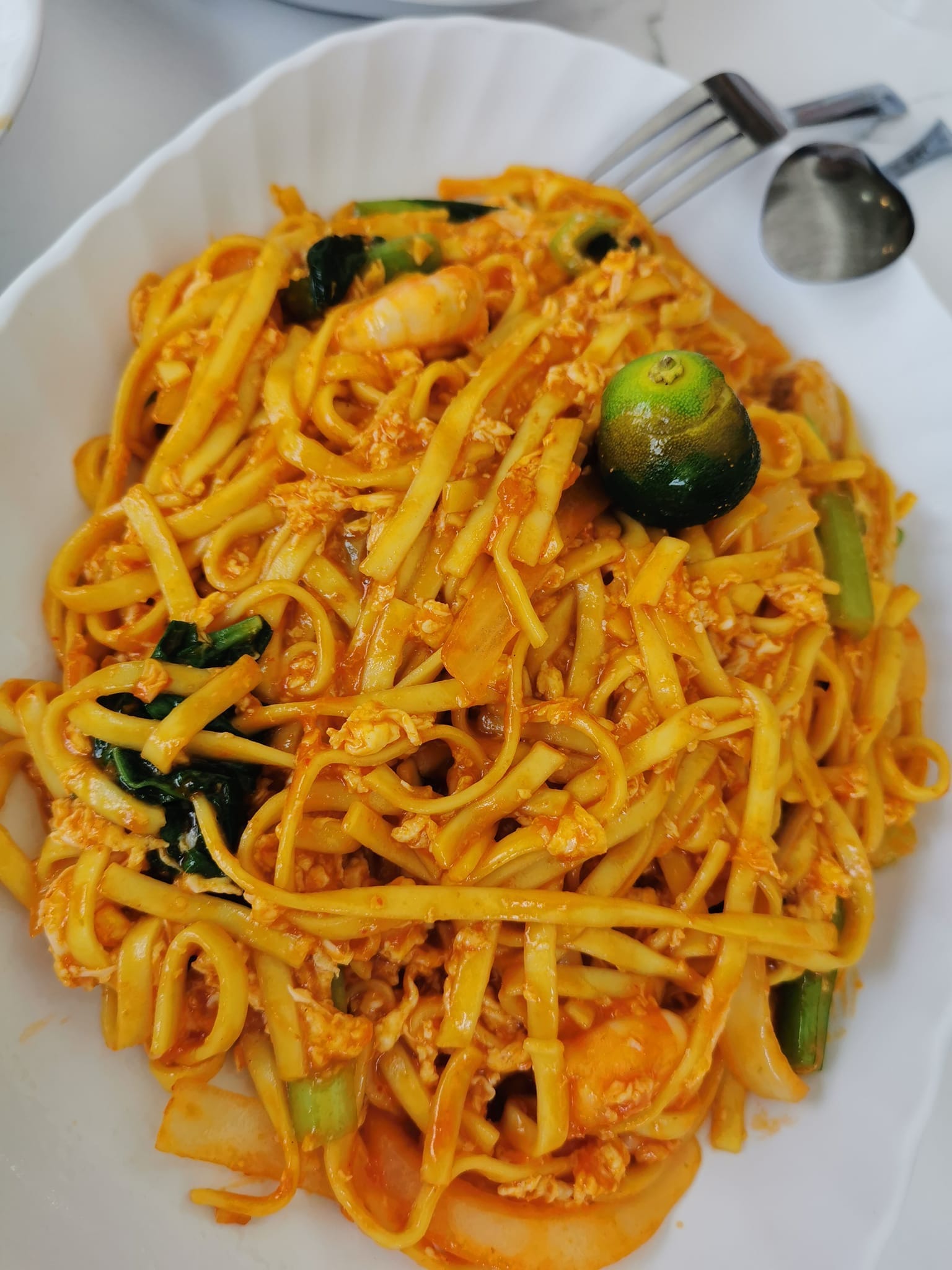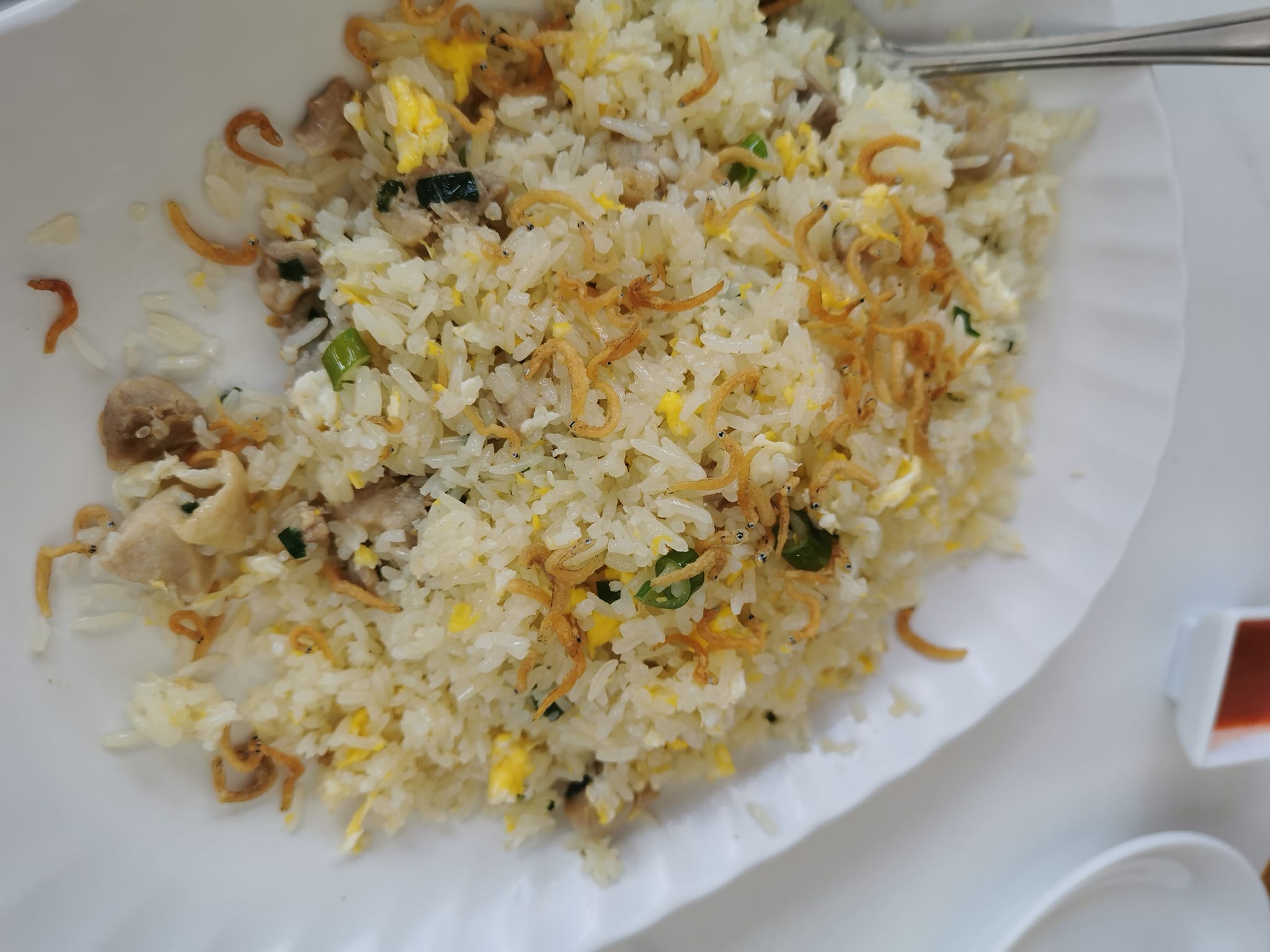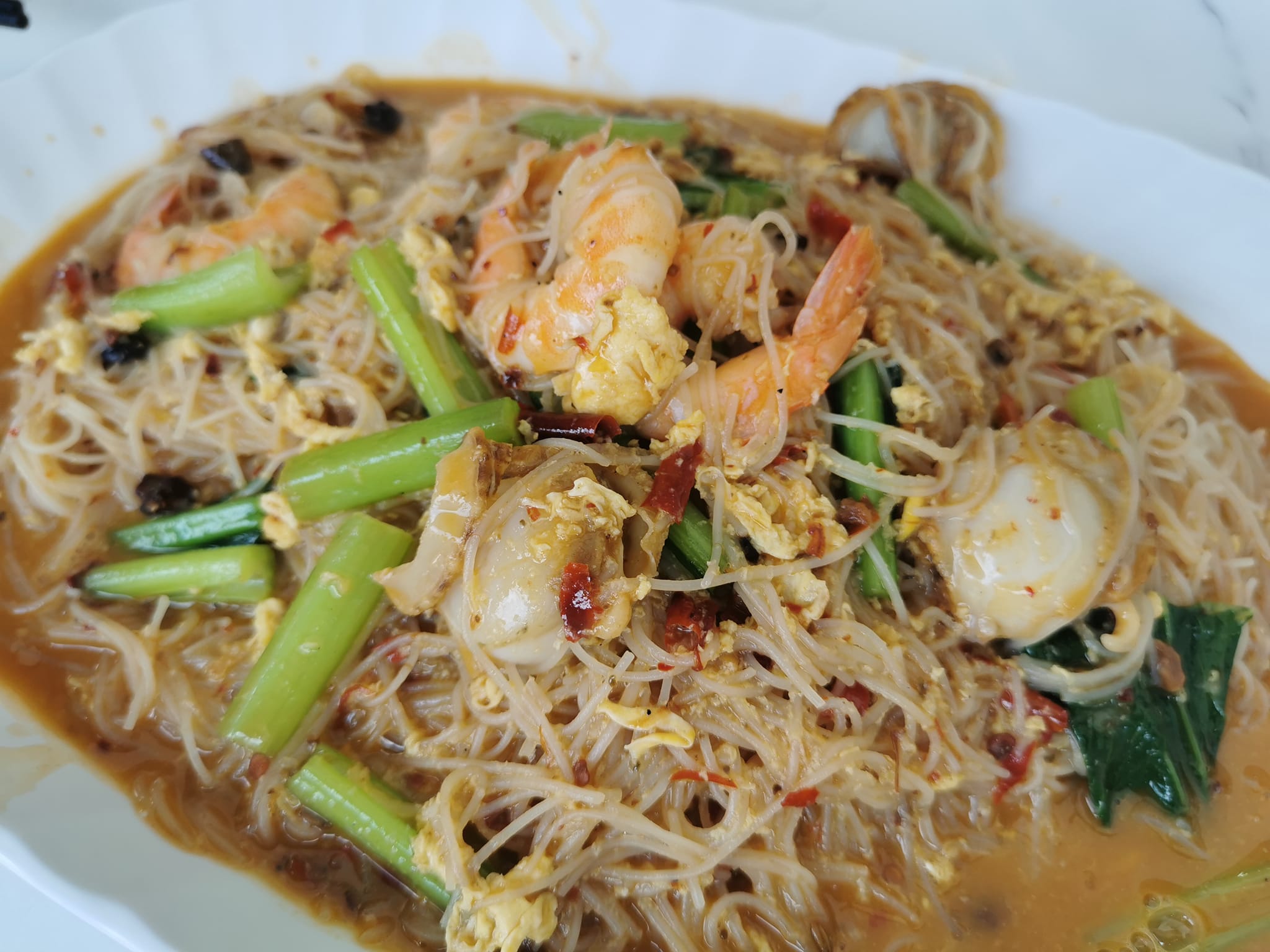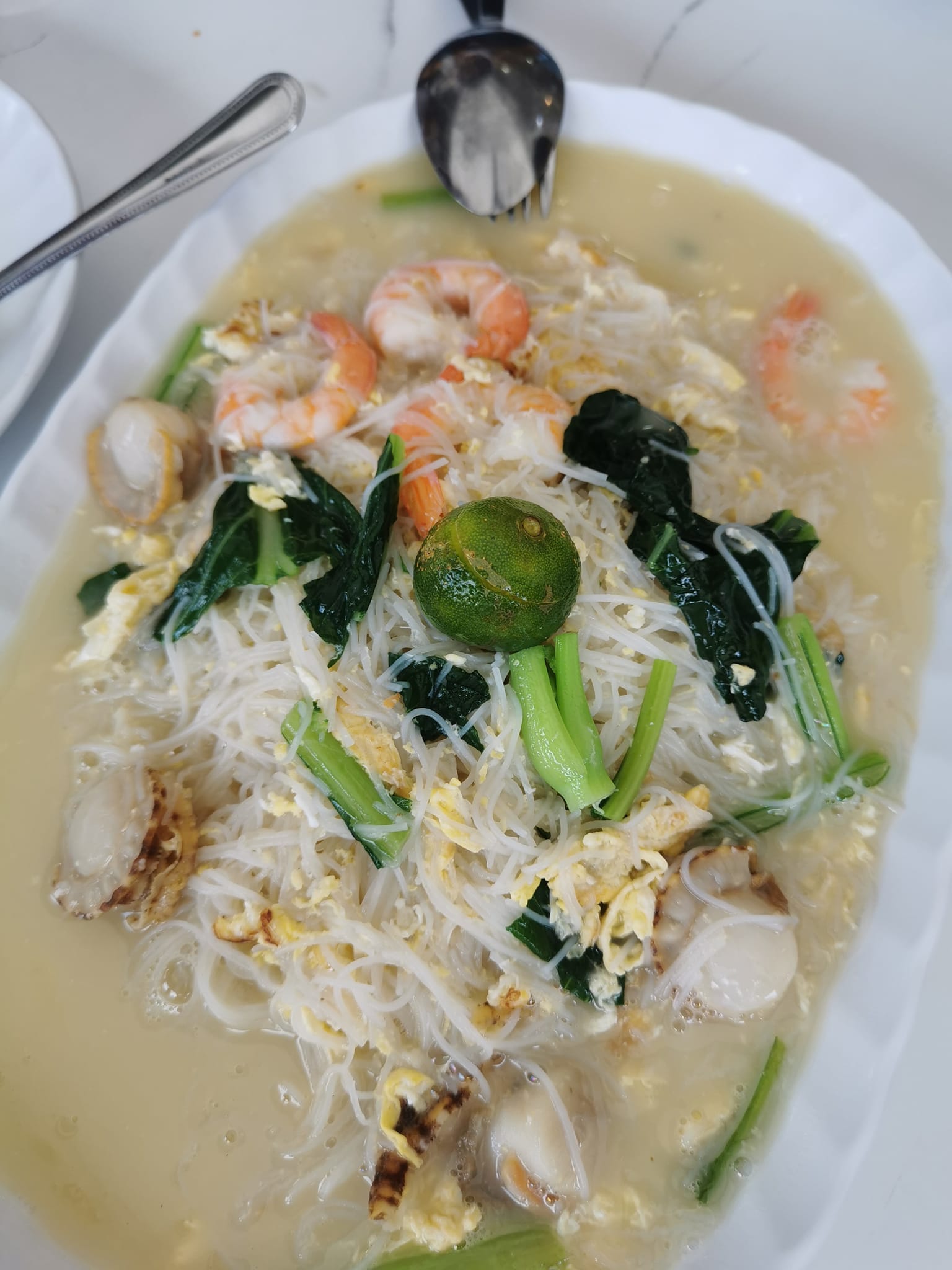 The acar, literally the best acar I've eaten before. Msia acar can go play far far lah.

White Beehoon
While traditional bee hoon dishes may incorporate a range of ingredients and sauces, White Beehoon is known for its unique white appearance and the rich flavors derived from the combination of fresh seafood and aromatic spices.
In terms of appearance, White Beehoon distinguishes itself by its white color. This is achieved through a careful stir-frying process that involves blending the bee hoon with flavorful spices and a savory broth, resulting in a dish that is visually striking and appetizing.
The flavor profile of White Beehoon at White Restaurant is also exceptional. The dish is infused with the essence of fresh seafood such as succulent prawns, tender squid, and sometimes other seafood delights like clams or fish slices. The seafood is stir-fried together with the bee hoon, allowing the noodles to absorb the flavors of the ingredients and the fragrant spices used in the cooking process.
Business Hours
Opens Daily
11:00 am - 09:30 pm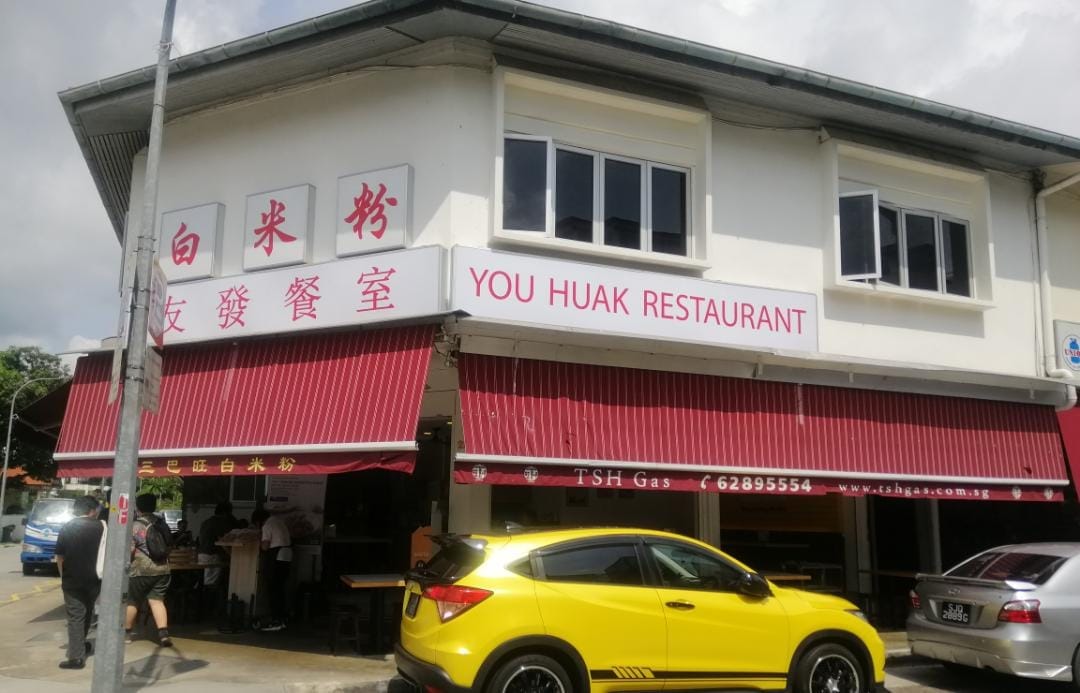 Contact Us
Ask ChAI
Hi, I'm the Chiefeater AI and I'm still learning, so pardon any hiccups along the way 😊 We will not be held responsible for errors or damages resulting from the use of this chatbot. By using this chatbot, you agree to our terms of service and privacy policy.
You can click the buttons below or type your own question. Please check with the outlet to confirm correct information.
---
---
Close Chat [X]

WhatsApp Outlet

Click to Call Outlet