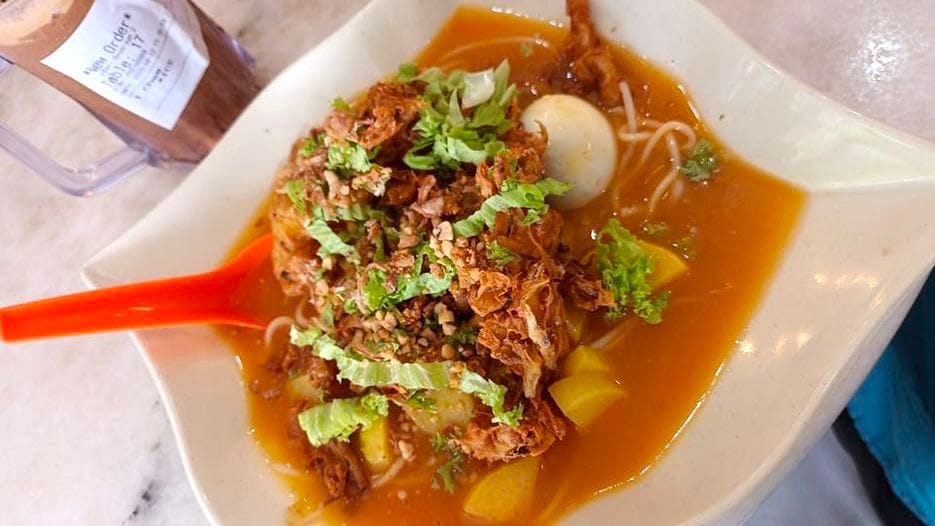 Woh Restaurant Mee Jawa
Post by Chiefeater Kewiez CheeZe
One of the better Mee Jawa I have tasted around here is found at Woh Restaurant in Bandar Sri Damansara.
What is Mee Jawa
Mee Jawa is a popular Malaysian and Indonesian dish consisting of yellow noodles served in a spicy and sweet gravy, typically made with ingredients like tamarind, shrimp paste, garlic, and chili. The dish is often topped with bean sprouts, fried tofu, hard-boiled egg, and shredded chicken or prawns.
The taste of Mee Jawa can vary depending on the specific recipe used, but it is generally savory, slightly sweet, and spicy. The gravy has a rich and complex flavor due to the combination of ingredients used, and the noodles are soft and slightly chewy.
The texture of Mee Jawa can also vary depending on the specific toppings used. The bean sprouts add a nice crunch to the dish, while the fried tofu and chicken or prawns provide a contrasting texture. Try it at Woh Restaurant.
Contact Us
Ask ChAI
Hi, I'm the Chiefeater AI and I'm still learning, so pardon any hiccups along the way 😊 We will not be held responsible for errors or damages resulting from the use of this chatbot. By using this chatbot, you agree to our terms of service and privacy policy.
You can click the buttons below or type your own question. Please check with the outlet to confirm correct information.
---
---
Close Chat [X]