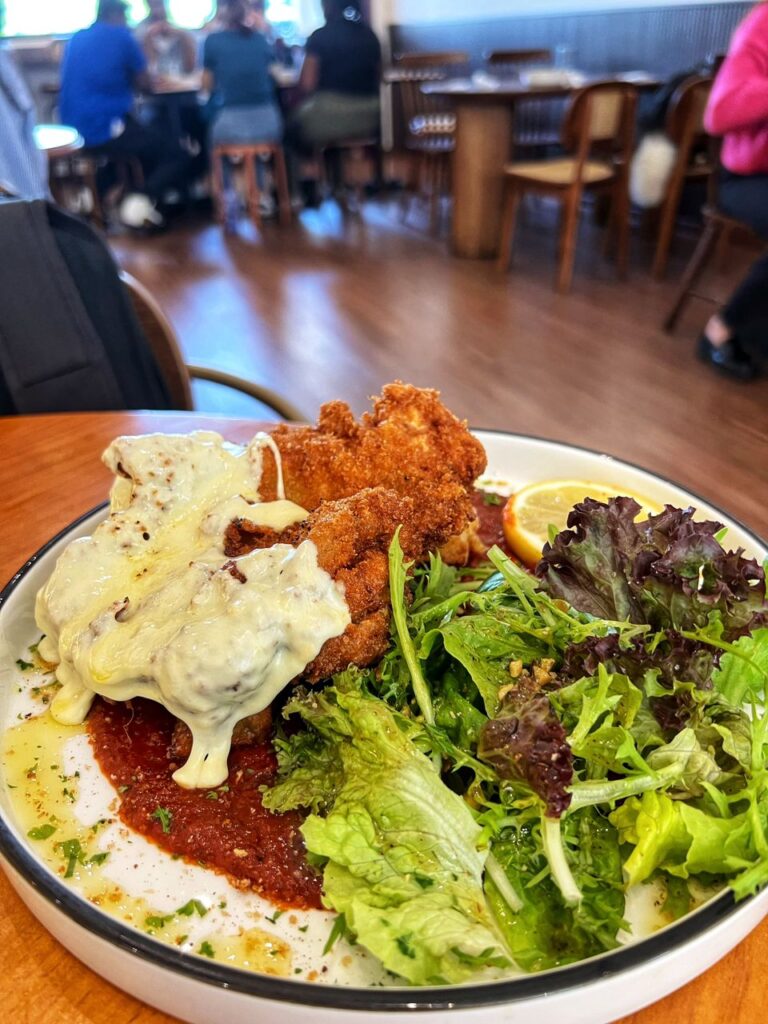 xoxo Coffee Chicken Parmigiana
Post by Chiefeater VK
This was a repeat dining occasion at XOXO cafe. The cafe nestled within the Sypoz establishment on Taylor's Lakeside campus in Sunway. The last time I was there, I had the chicken chop. This time I had Panko Chicken Parmigiana.
The Panko Chicken Parmigiana was a tasty and satisfying meal. Panko is a type of Japanese breadcrumb that differs from traditional breadcrumbs in that it results in a lighter and crispier coating when used for frying. In this dish, the Panko breadcrumbs provided a crunchy and golden-brown crust that enveloped the chicken cutlet, enhancing its texture and flavour.

The dish was further enhanced by the delectable tomato puree sauce, which introduced a burst of tanginess and extra depth of flavour to the overall composition. The chicken cutlet itself was tender and well-seasoned, making it a delightful centerpiece of the dish.

One aspect to note was the ordering process. XOXO cafe only has a single menu displayed at the counter. If you are the type that is slow to decide, this process will hold up the line especially during busy periods. However, the quality of the Panko Chicken Parmigiana compensated for this inconvenience.
In terms of pricing, the Panko Chicken Parmigiana was priced at RM28+ or RM30.80 nett, which might be slightly above the average range for similar dishes. However, since the the quality and flavours of this dish exceeded expectations, it was a worthwhile indulgence.
Parking is available within the Syopz building or if you are in Sunway, you could actually use the link bridge to walk over to Taylor's
Business Hours
Monday to Friday
10:00 am to 08:00 pm
Saturday
10:00 am to 07:00 pm
Closed on Sunday
Contact Us
Ask ChAI
Hi, I'm the Chiefeater AI and I'm still learning, so pardon any hiccups along the way 😊 We will not be held responsible for errors or damages resulting from the use of this chatbot. By using this chatbot, you agree to our terms of service and privacy policy.
You can click the buttons below or type your own question. Please check with the outlet to confirm correct information.
---
---
Close Chat [X]

WhatsApp Outlet

Click to Call Outlet