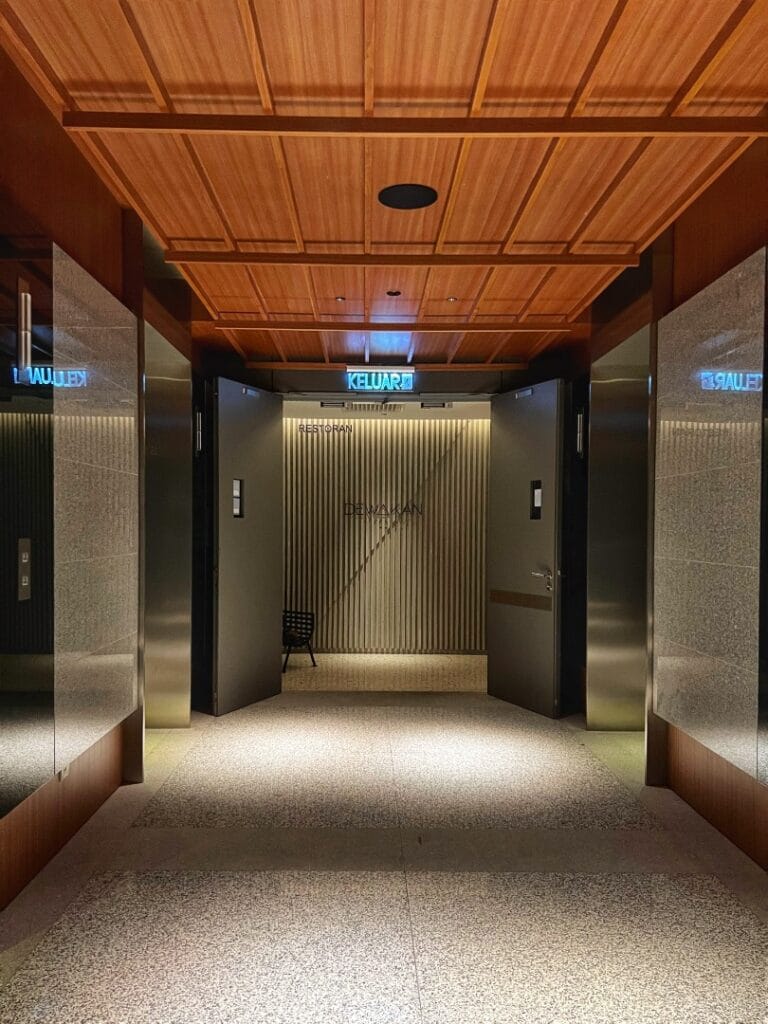 Dewakan Michelin Star Dinner
Post by Chiefeater VK
Dinner at Dewakan in August 2022 opened my eyes to why it was voted into Asia's Top 50 restaurants. This was before they were announced as a Michelin 1 star recipient. Their use of local and regional ingredients made the meal unique.
The Kitchen Tour
The dining experience at Dewakan starts with a kitchen tour. Chef Ling took us through the ingredients that were being used for the dinner. I'll admit that I didn't even know about some of the items that they used to make the meal like the buah perah and the buah kulim.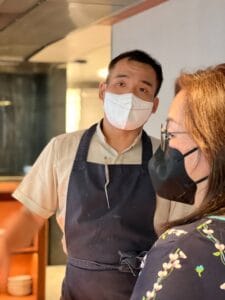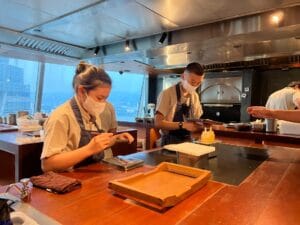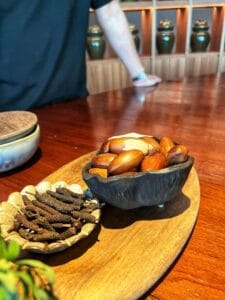 First time coming up close to a Buah Kulim. Who would have known that this our local version of truffle aroma.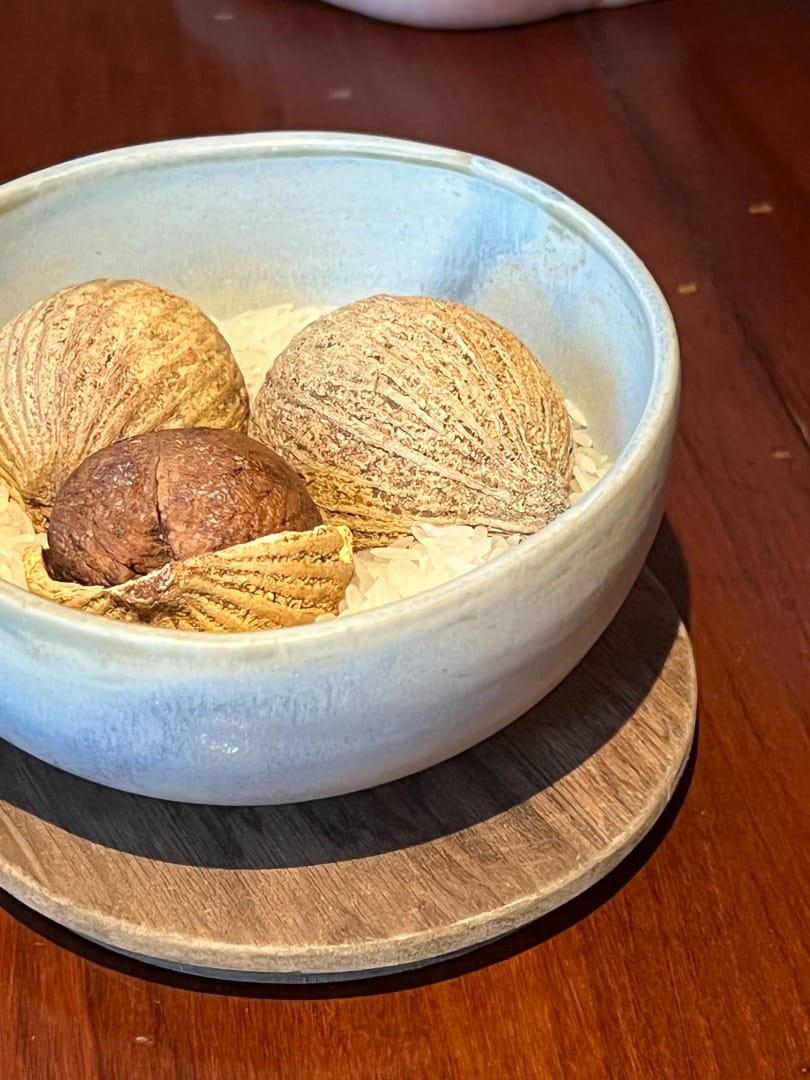 The View
I had originally posted about it on Facebook before Chiefeater.com had started. So that's why it's taken more than 5 months for it to come up here. The view from the restaurant was amazing. The pictures below of the KL skyline will do the talking.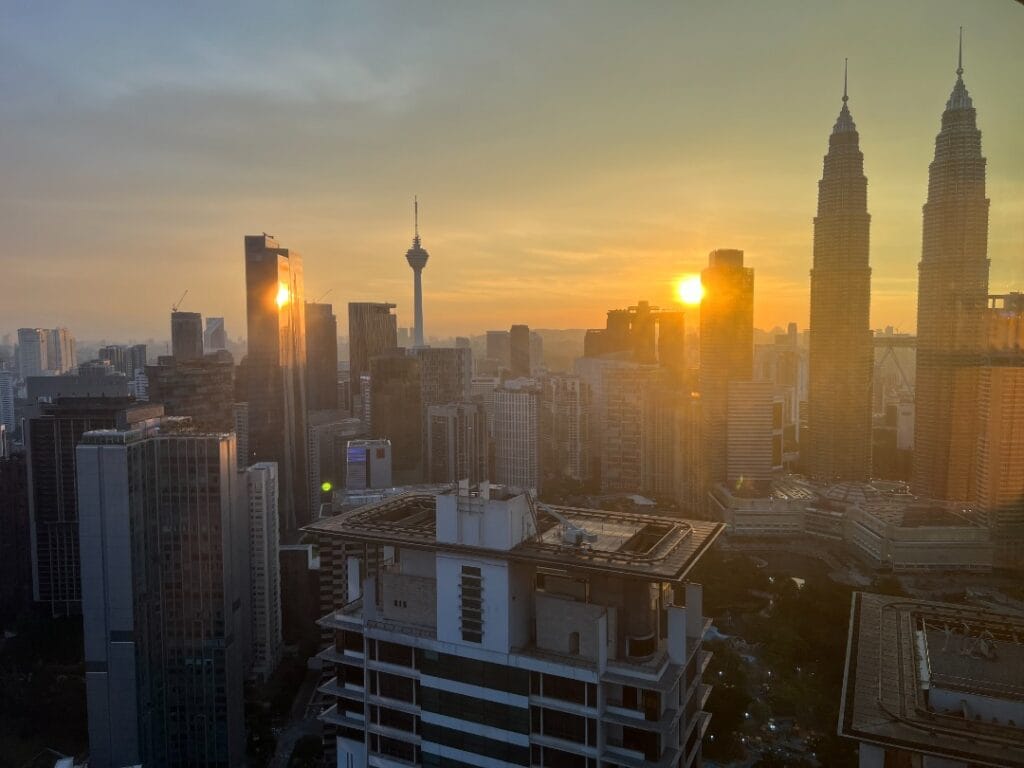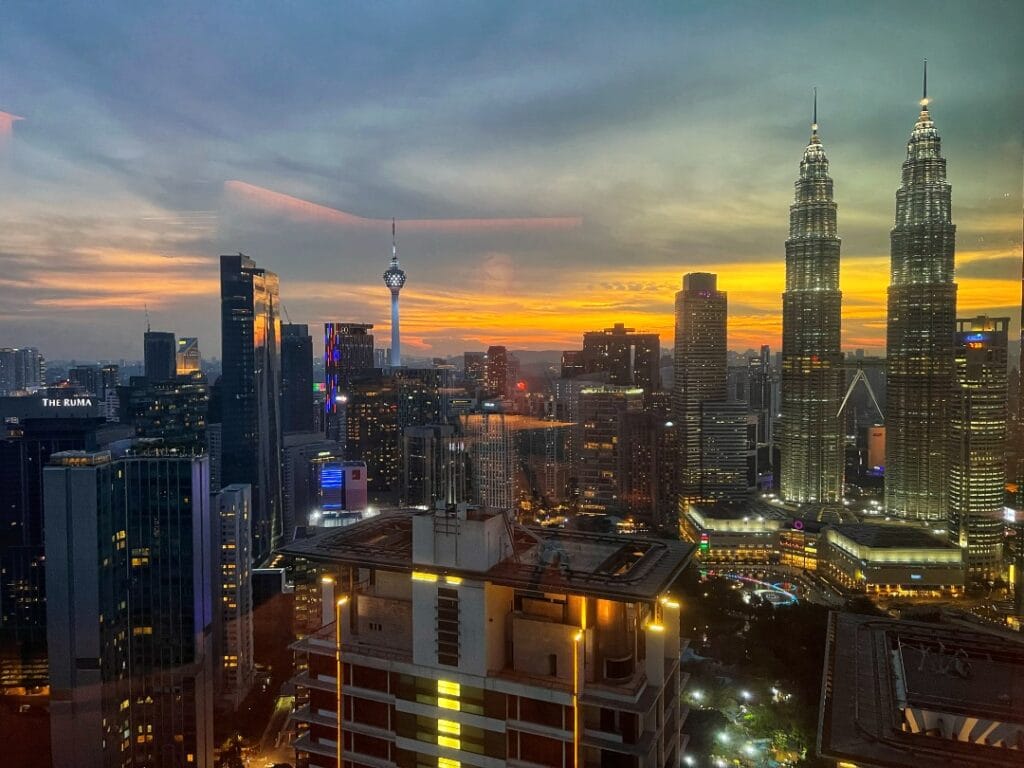 Get ready for a trip
Every dish that we had at Dewakan came from all over Malaysia. It was like having a tour of Malaysia and part of the Nusantara through our palettes. The flowers were a revelation and even the Noni fruit's blue cheese like flavour was used to make a dish that was a fitting end to the night. From start to finish, the experience took about 2 and a half hours. Be prepared to enjoy your dinner slowly here. Savour the pairing of the wine or the drinks with the food.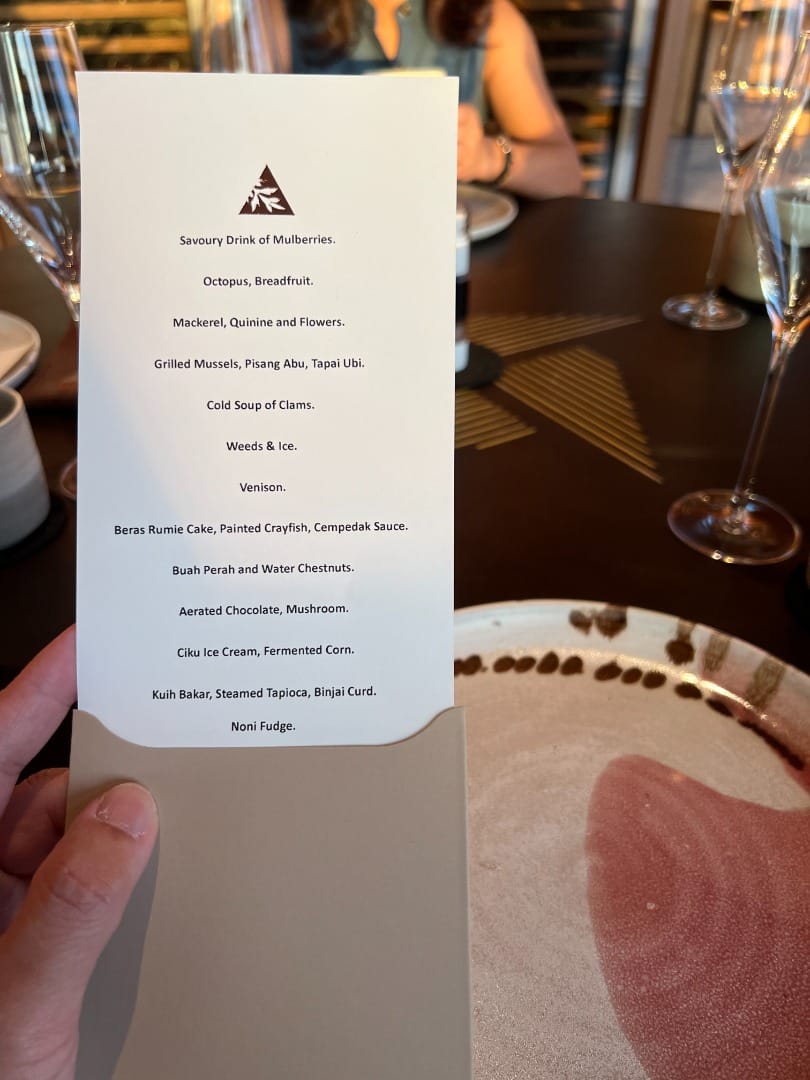 Savoury Drink of Mulberries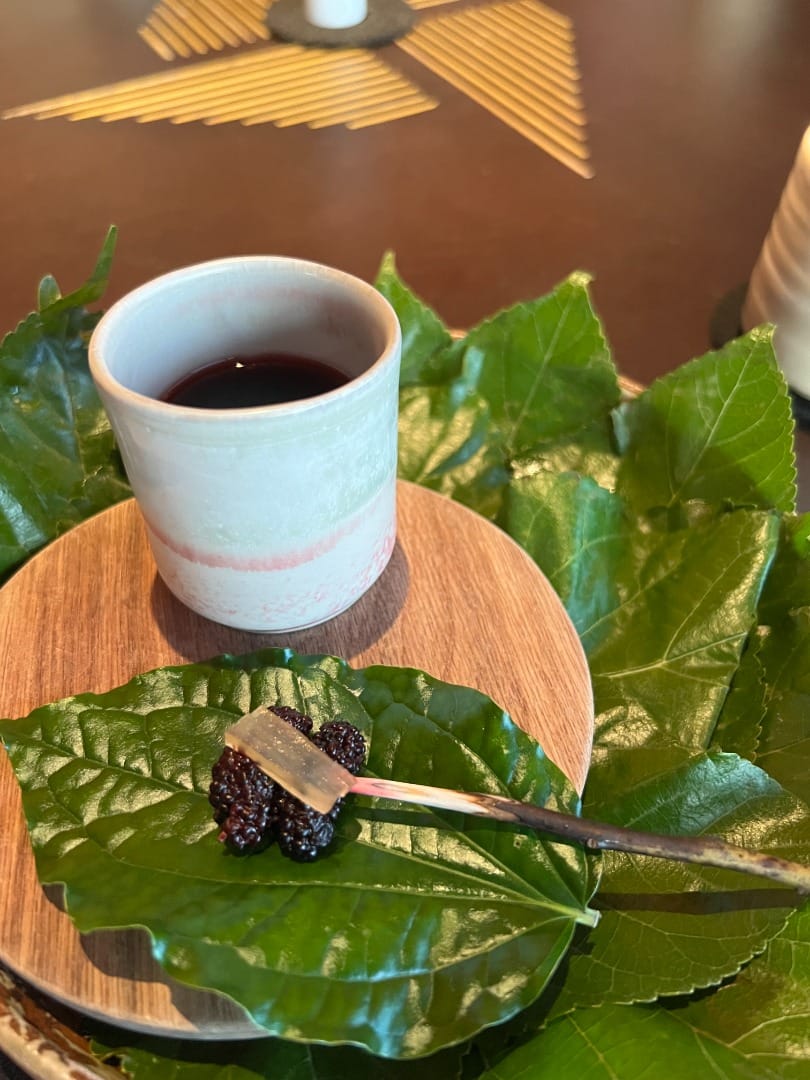 Octopus, Breadfruit. They used breadfruit flour to make a tortilla that accompanied the octopus.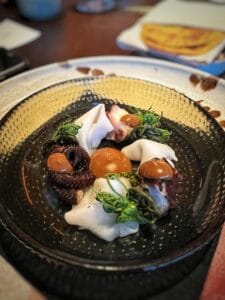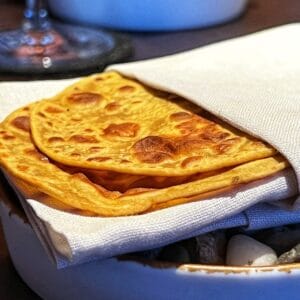 Mackerel, Quinine and Flowers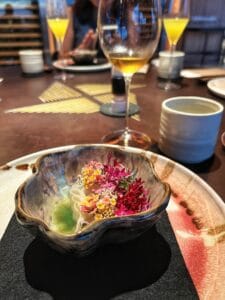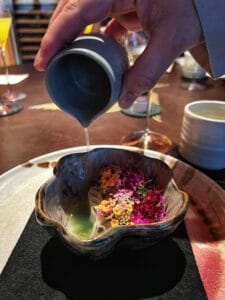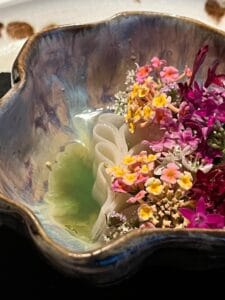 Grilled Mussels, Pisang Abu, Tapai Ubi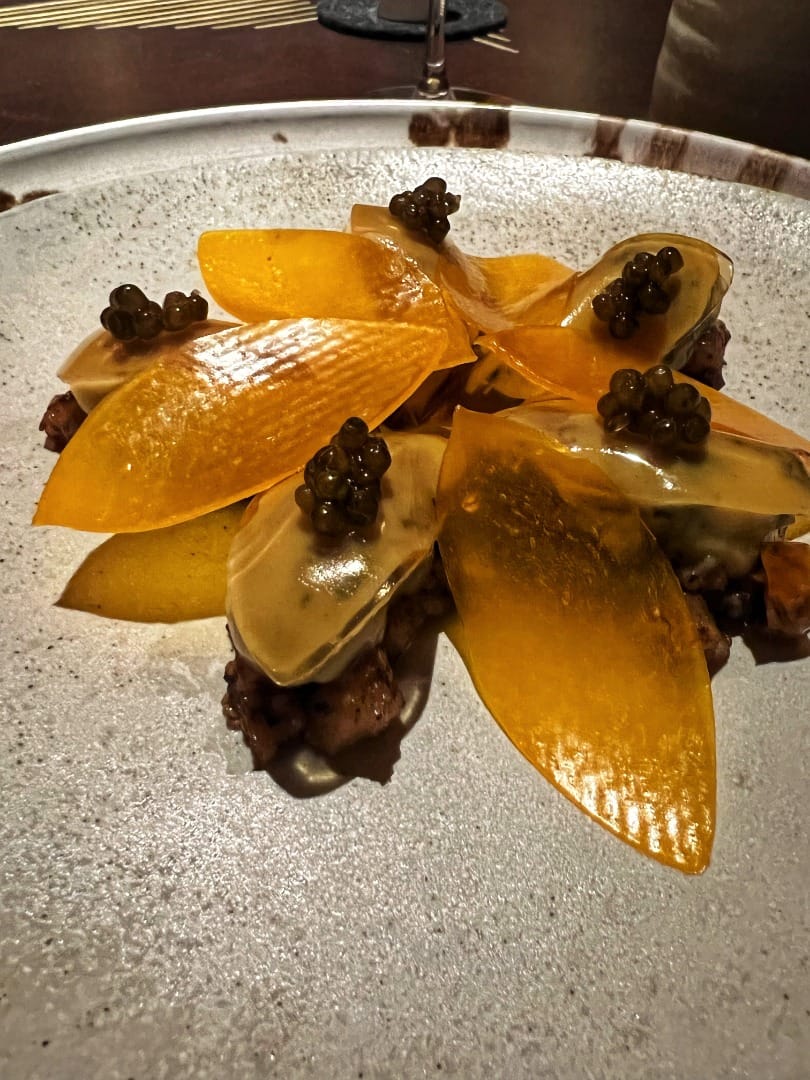 Cold Soup of Clams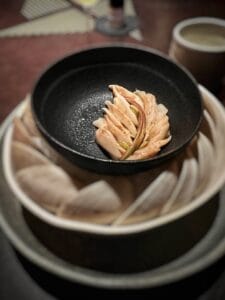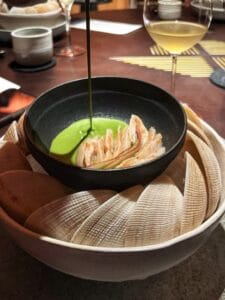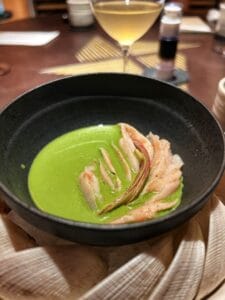 Weeds & Ice. Yes, we ate weeds.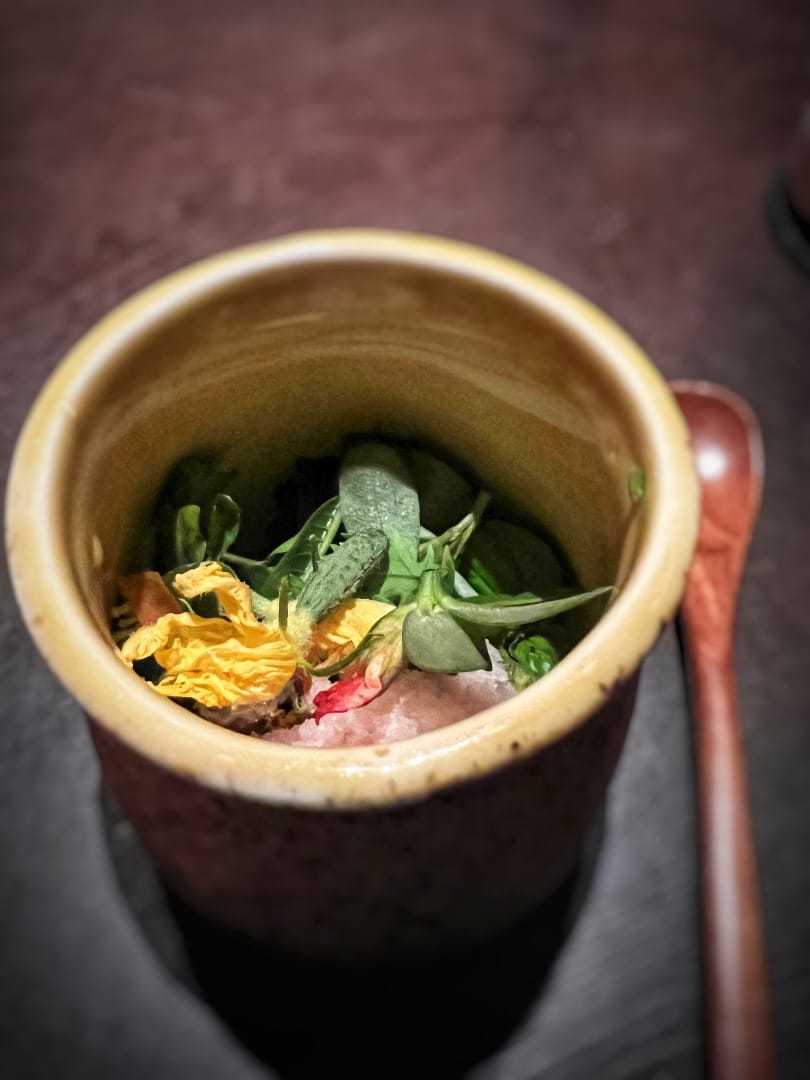 Venison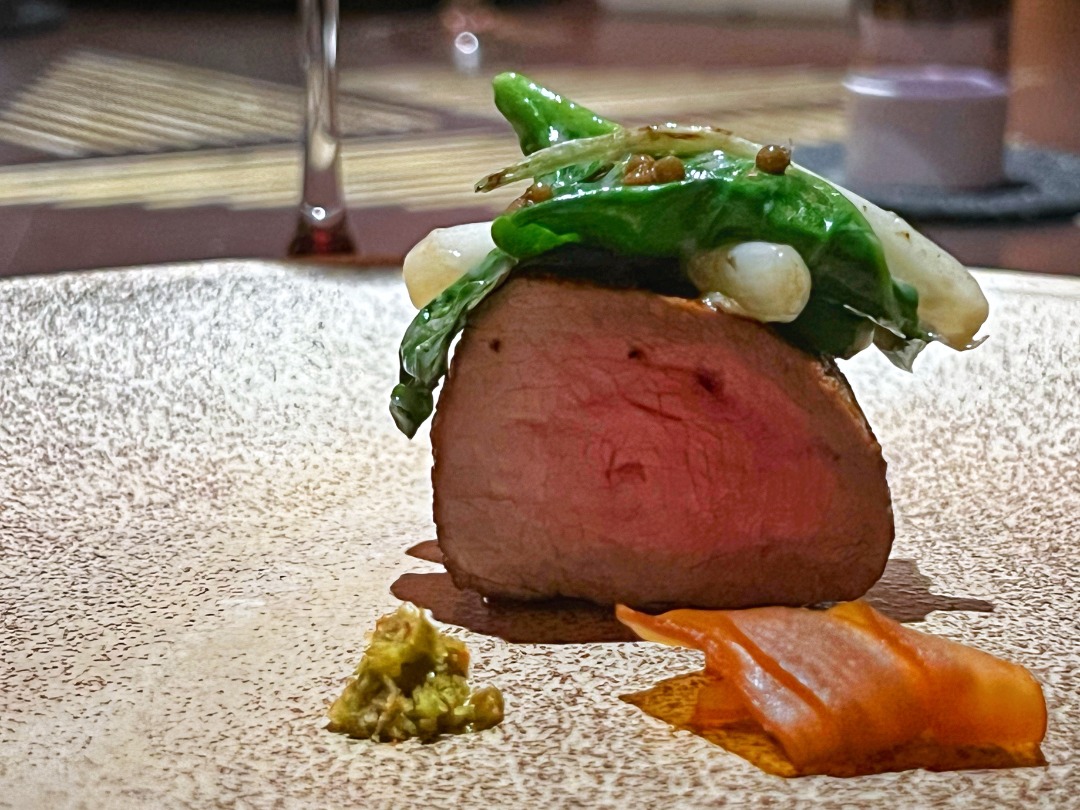 Beras Rumie Cake, Painted Crayfish, Cempedak Sauce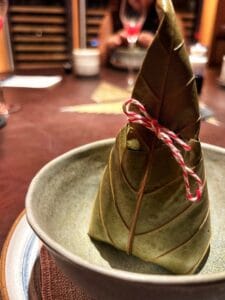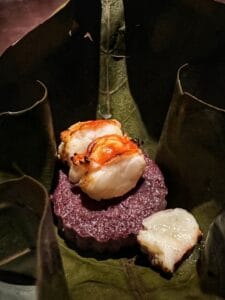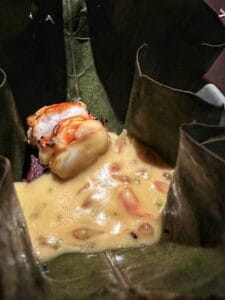 Buah Perah and Water Chestnuts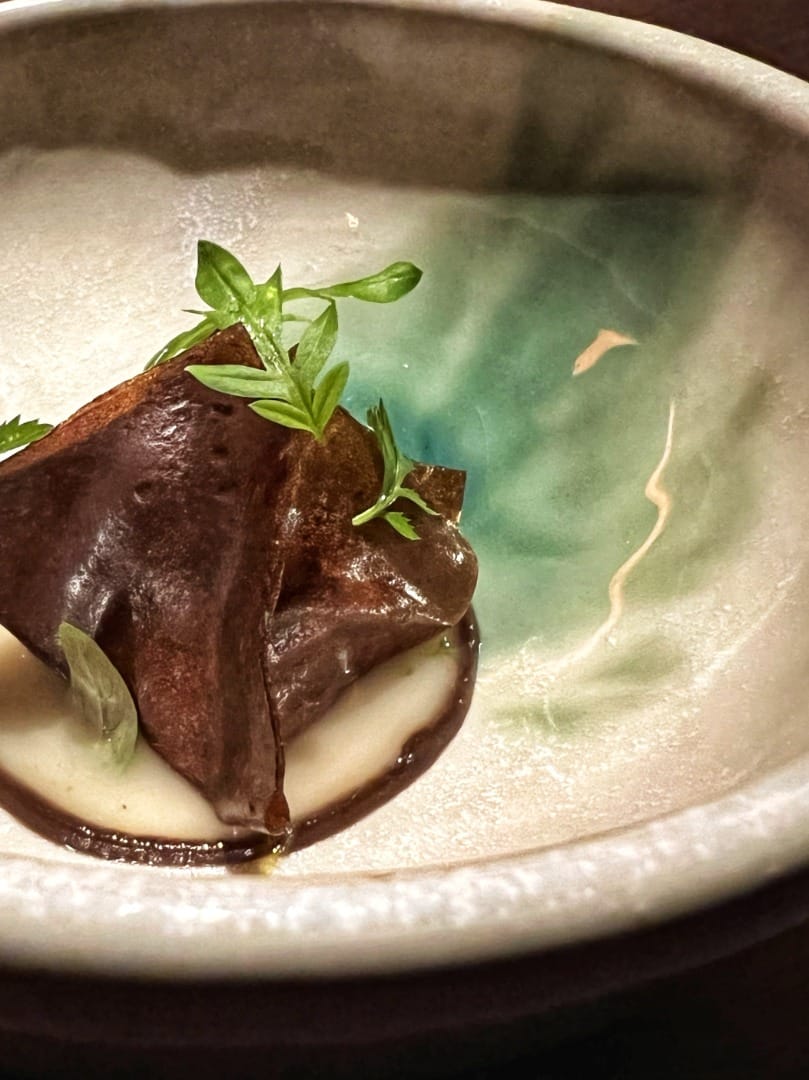 One of the non-alcoholic drinks that were paired with the food.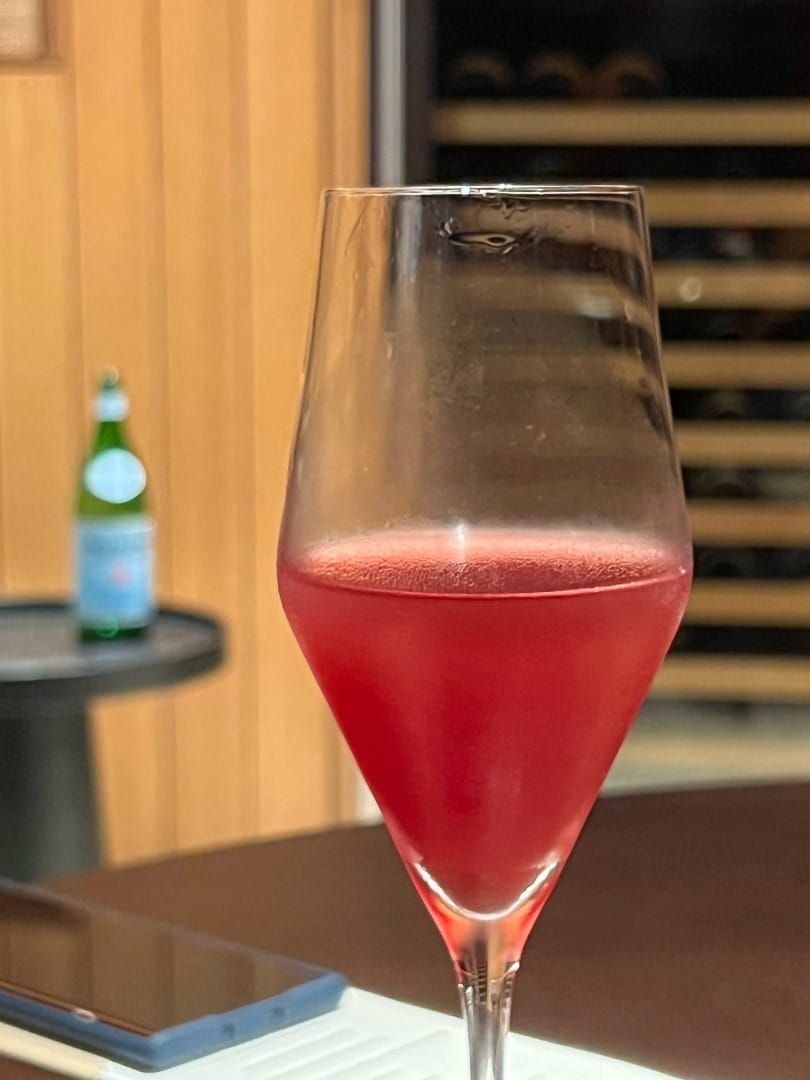 Aerated Chocolate, Mushroom. The chocolate beans were of course, locally sourced.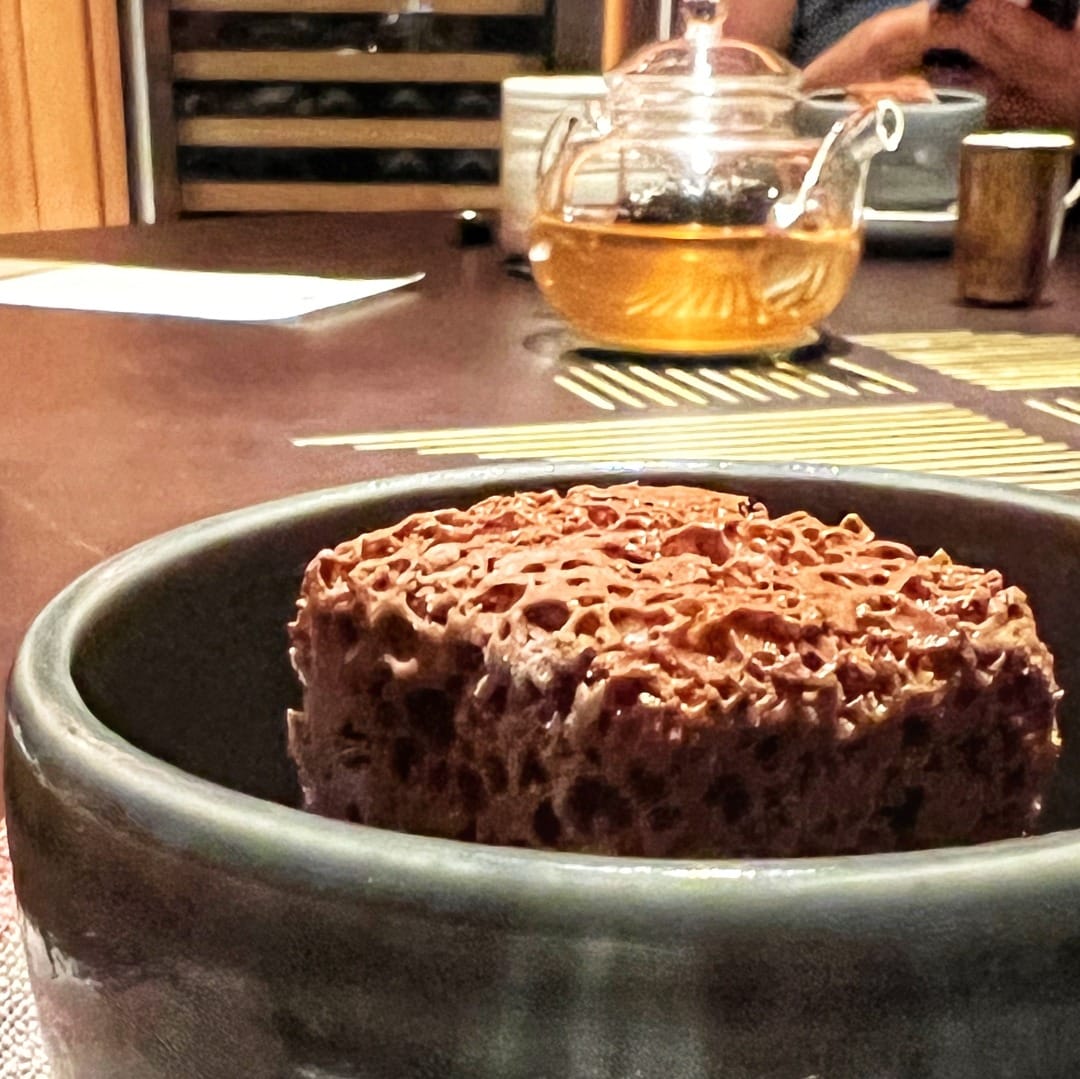 Ciku Ice Cream, Fermented Corn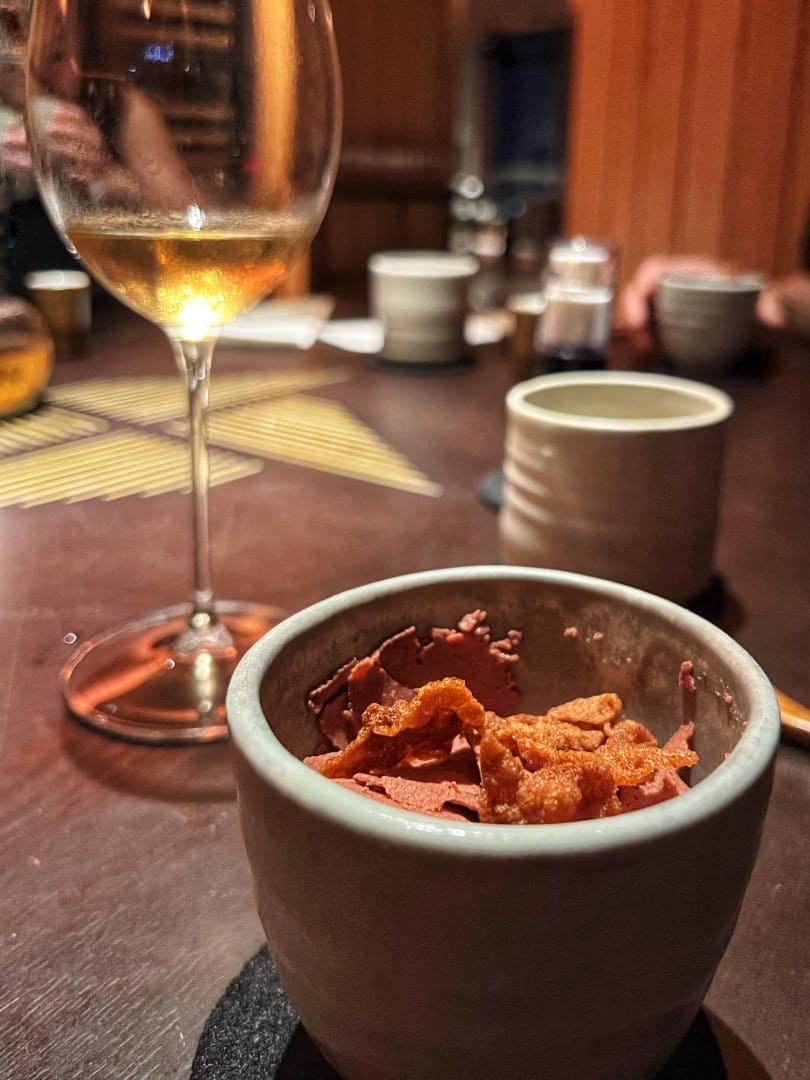 Kuih Bakar, Steamed Tapioca, Binjai Curd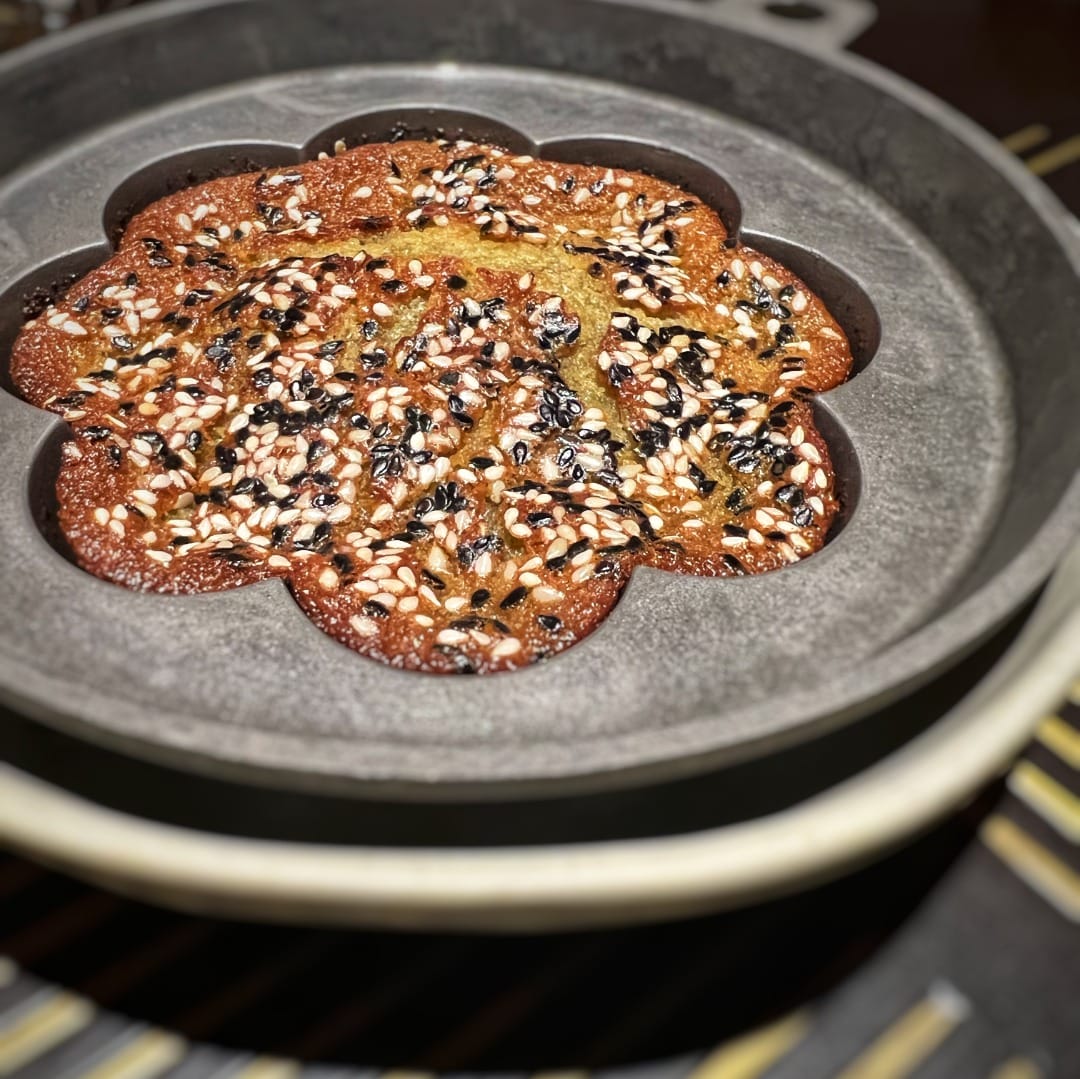 Noni Fudge (that's the item in background)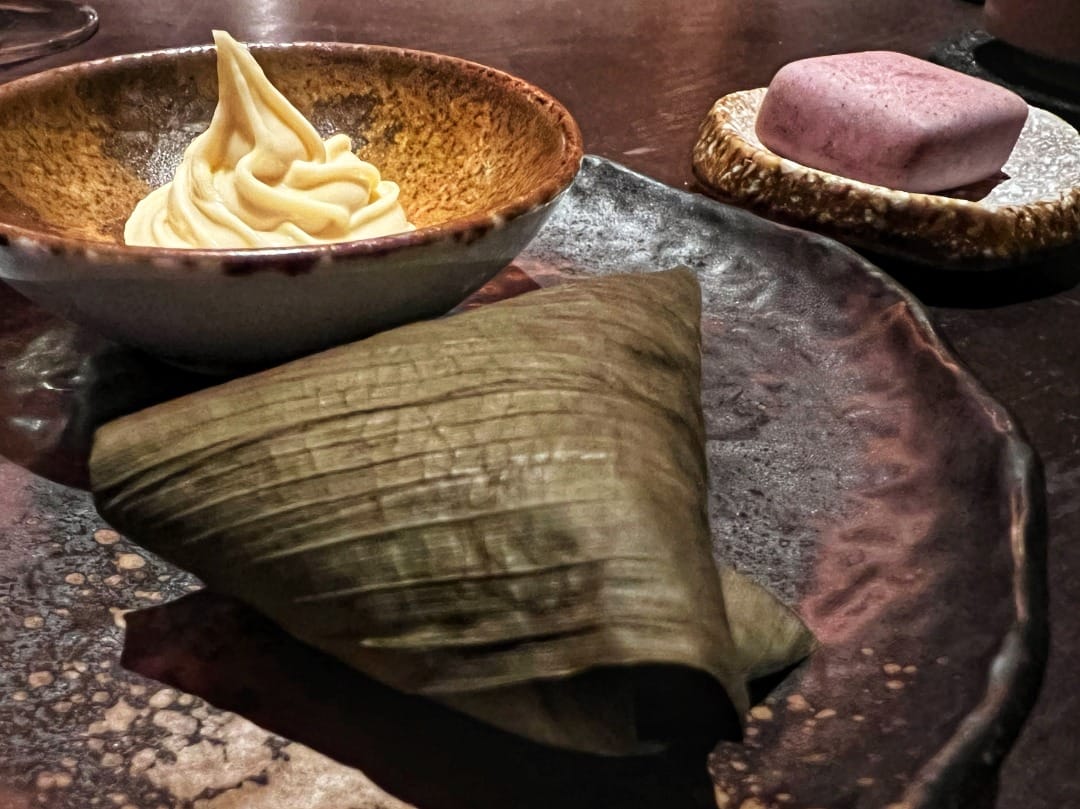 Michelin starred
Personally, I think they are a fitting winner of a Michelin Star. The effort that they are putting in to elevate local ingredients and cooking methods is remarkable.
The 12 course meal together with the wine pairing came up to over RM696++ per person. The 4 glass wine pairing option was RM287++ per person while the non-alcoholic pairing was RM156++ per person. The bill is given in a thick heavy grained paper envelope for you to keep as a souvenir.
The Michelin premium in January 2023?
DEWAKAN TASTING MENU - RM788.80 nett per pax
NON-ALCOHOLIC PAIRING - RM222 nett per pax
ALCOHOLIC PAIRING - RM300 nett per pax
It is ACTUALLY cheaper to eat at Dewakan now than it was last year!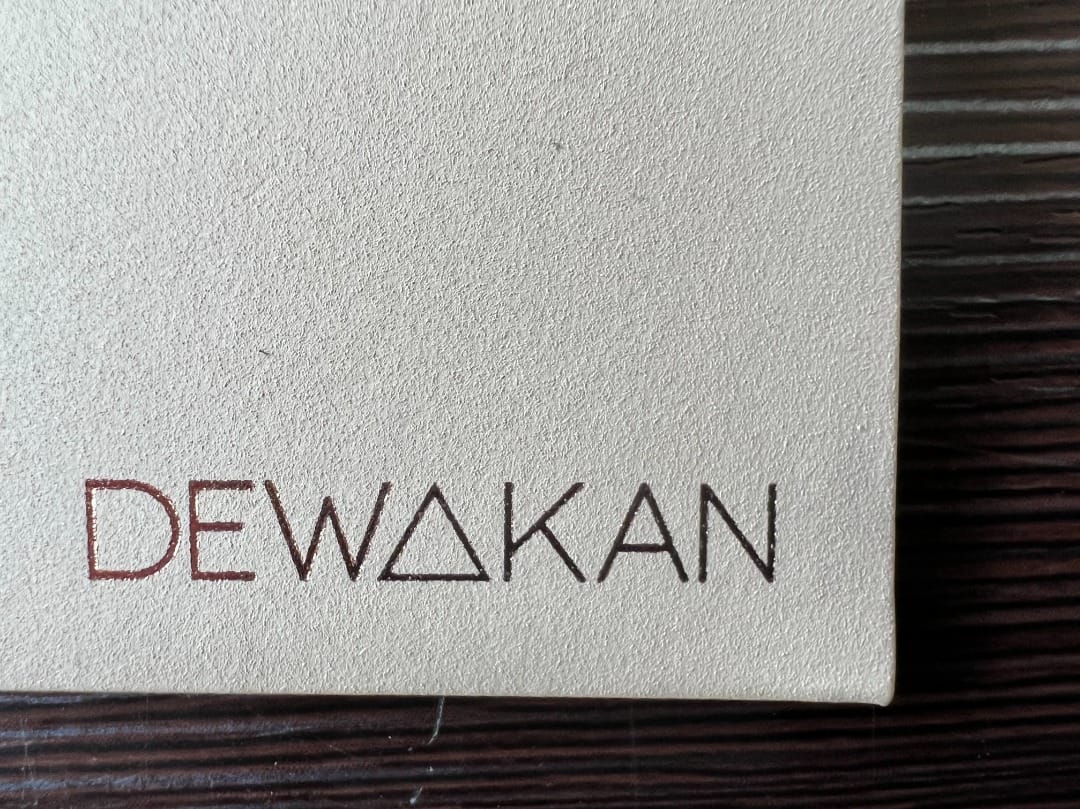 There is a 10% service charge and a 6% GST tax.
Contact Us
Ask ChAI
Hi, I'm the Chiefeater AI and I'm still learning, so pardon any hiccups along the way 😊 We will not be held responsible for errors or damages resulting from the use of this chatbot. By using this chatbot, you agree to our terms of service and privacy policy.
You can click the buttons below or type your own question. Please check with the outlet to confirm correct information.
---
---
Close Chat [X]

WhatsApp Outlet

Click to Call Outlet