Fatty Ngau Chap Beef Noodles
Post by Chiefeater Steven C T Tea
This hidden and time-honored Hainanese beef noodles at Fatty Ngau Chap has been sold in Kota Kinabalu for more than 30 years. It is a favorite of many locals and many old customers can be seen here. Today, I ordered the dry beef offal kway teow that has everything. The beef is super tender, the tendon is soft enough, the beef brisket is braised in soy sauce and the soup is delicious. It is made from a lot of beef bones, which is very sweet. It is recommended to those who love to eat Hainan beef noodles.
这家隐藏式的老字号海南牛杂面,已经在亚庇卖了30几年。。是很多当地人喜爱的一家,在这里可以看到很多老顾客光临。。今天也是点了什么都有的干捞牛杂粿条,滑牛超嫩,牛筋够软,牛腩是红烧焖,汤头可以喝得出是用了很多牛大骨熬出来的,很香甜。。 也是可以推荐给爱吃海南牛杂面的爱食客。
Ngau Chap or Beef Innards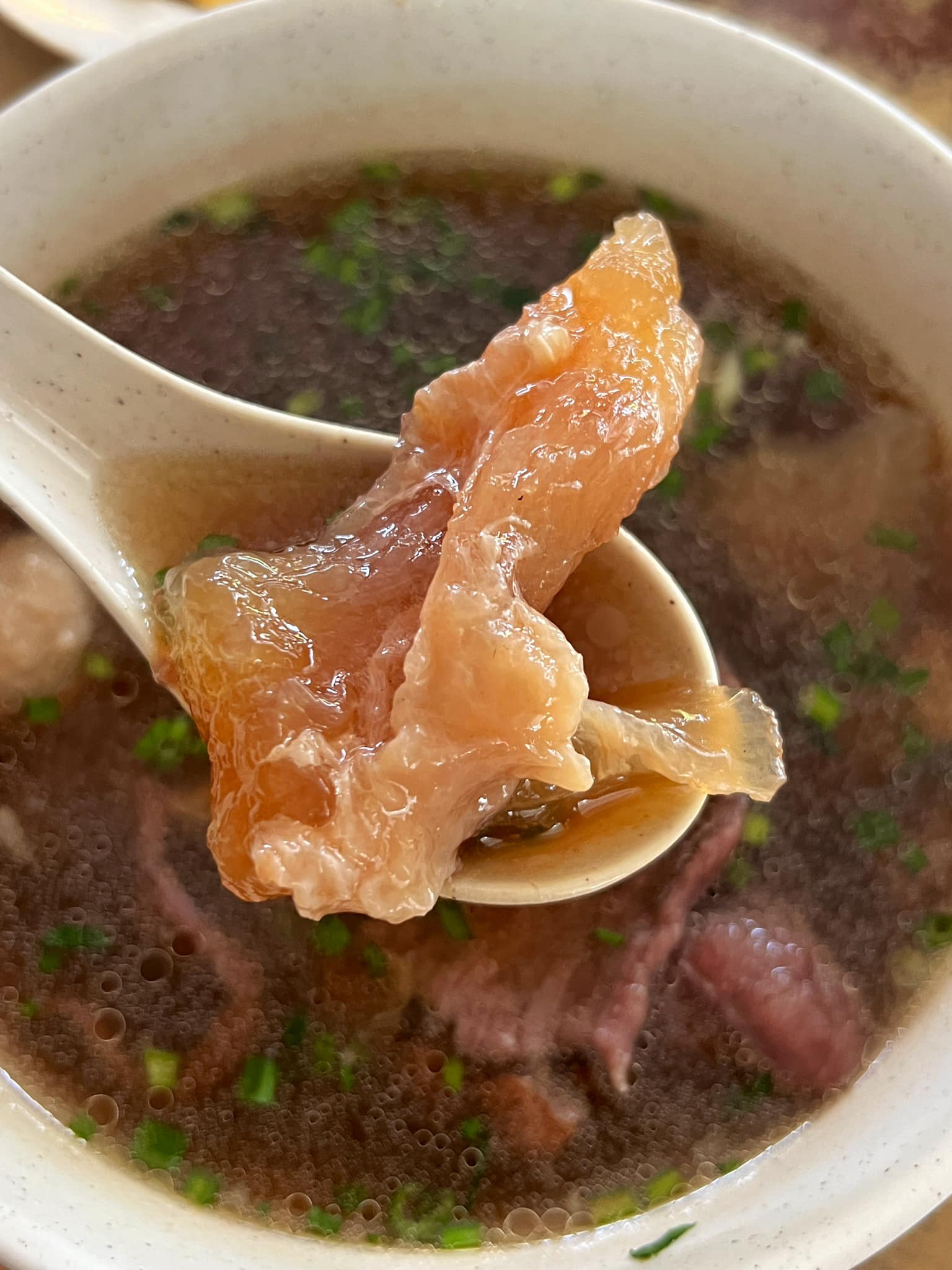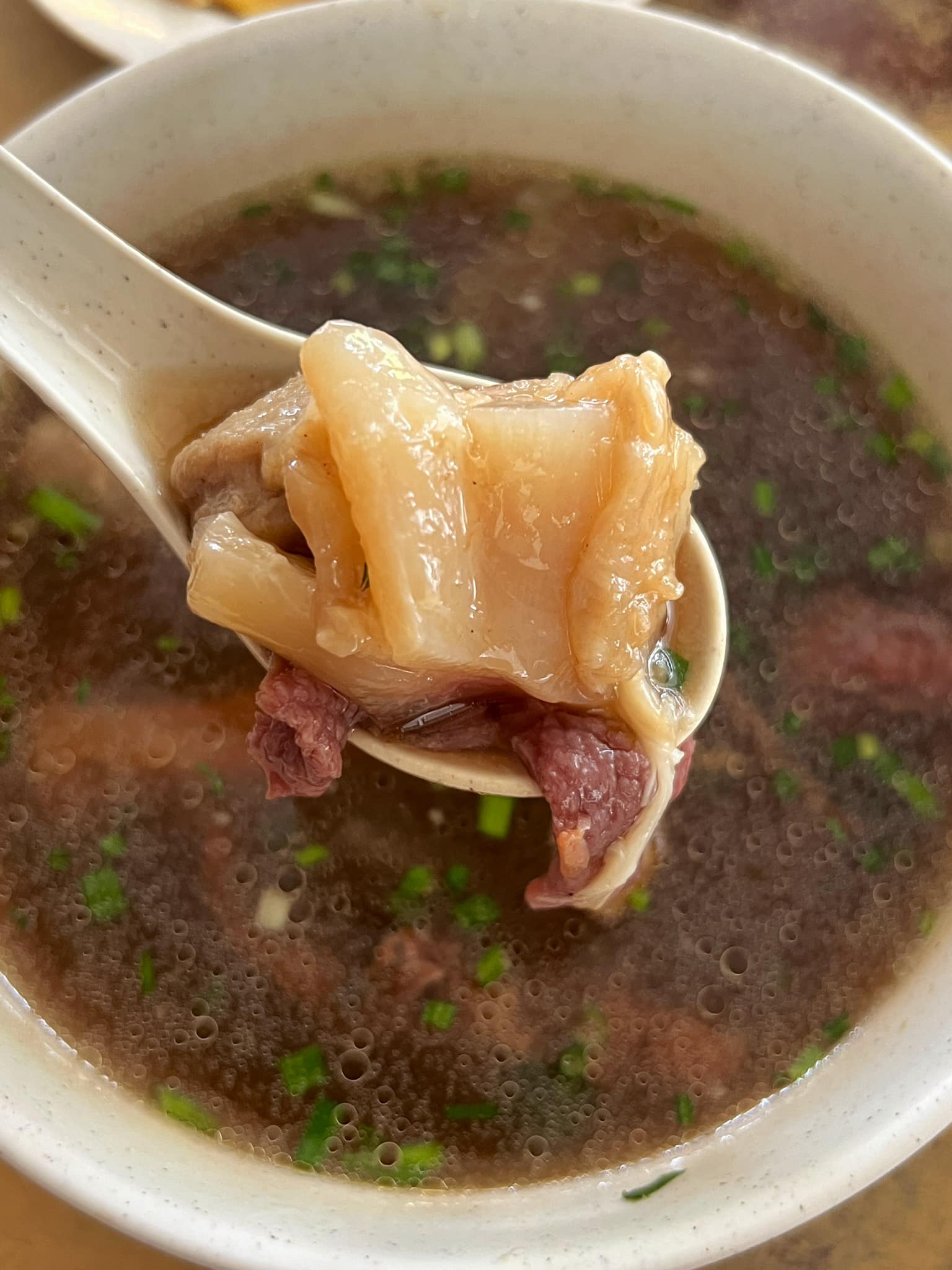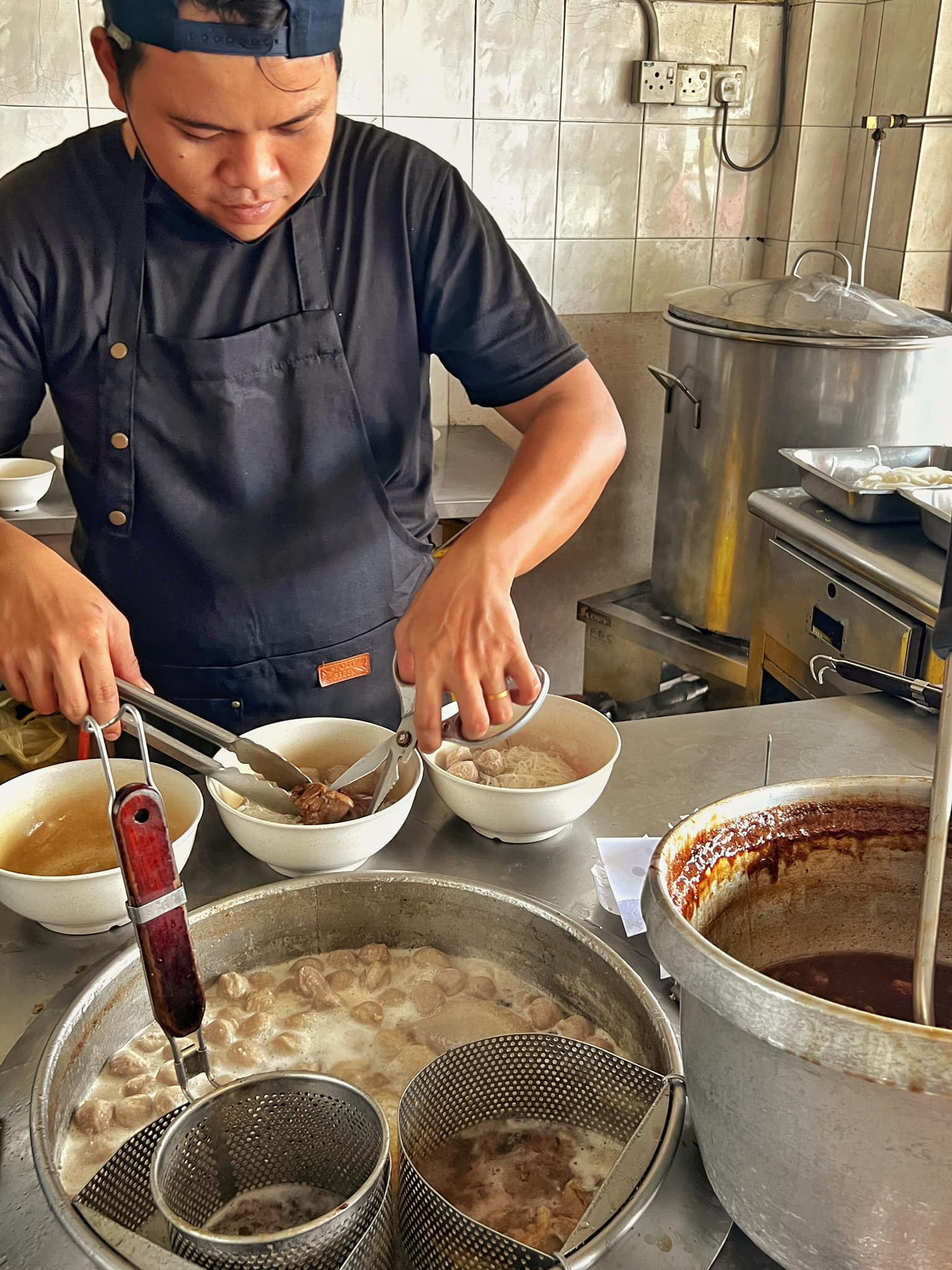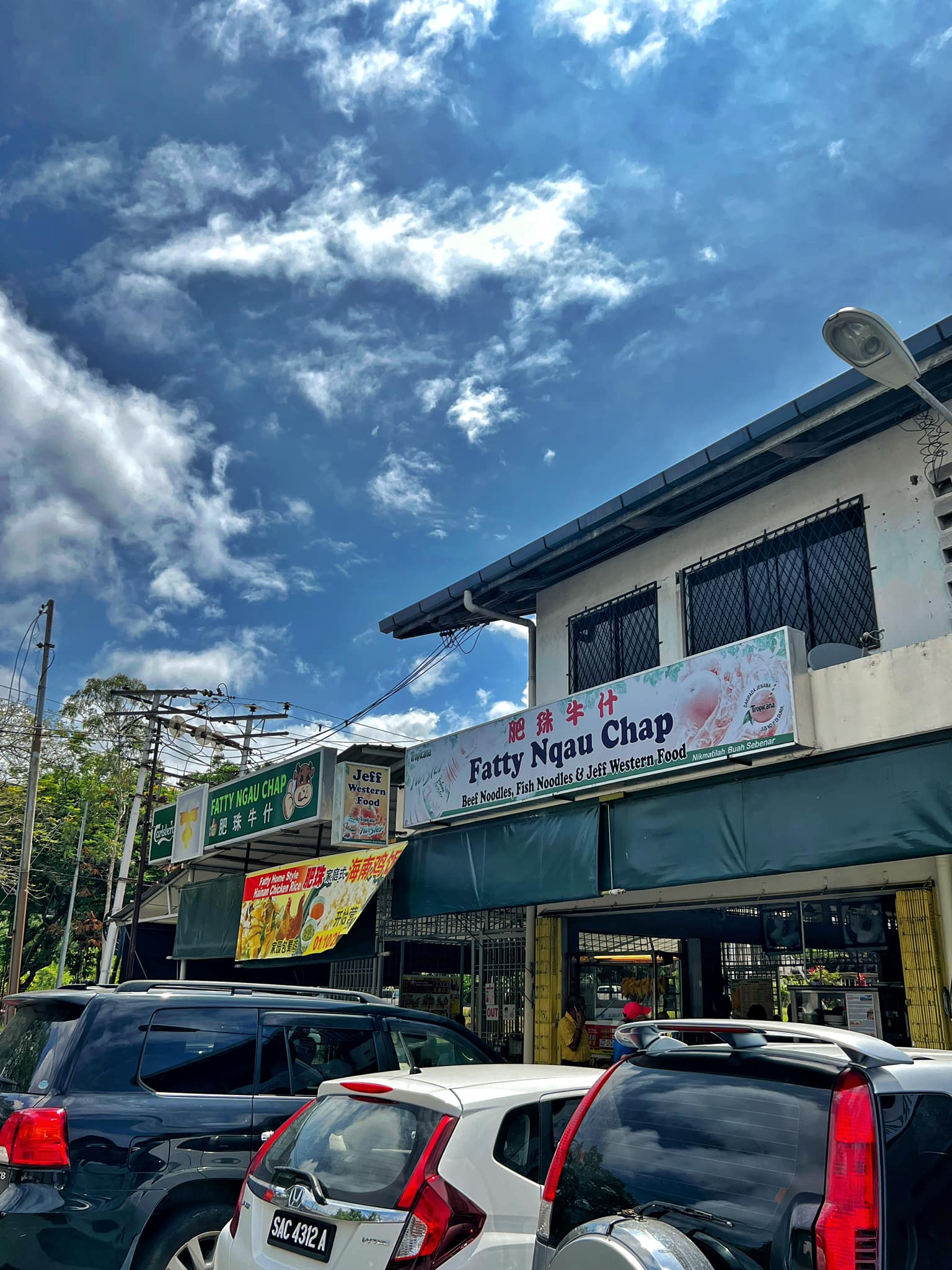 Differentiating Sabah Beef Noodle from KL's
What sets Sabah's beef noodle apart from the ones in KL is the unique blend of spices and ingredients used in the broth. The texture of the noodles also is differs.
The broth of Sabah's beef noodle is usually made with a mix of beef bones, spices and herbs. This gives it a rich and flavourful taste. Some of the spices commonly used include cinnamon, star anise and cloves. A broth that's slightly sweet and aromatic flavour is the product. In addition, some places even add in local ingredients such as daun kaduk and buah keras to further enhance the taste.
The noodles used in Sabah's beef noodle are also different from the ones used in KL. Instead of the thicker and chewier noodles commonly found in KL, Sabahan beef noodle uses a thinner and smoother noodle that has a silkier texture. This type of noodle is called "sang nyuk mian" in Sabah and is made with a mixture of wheat flour and egg.
The noodles are usually topped with tender slices of beef, beef balls and tripe. Blanched vegetables such as bok choy or choy sum are also added. Some places also offer toppings like fried shallots, crispy pork lard, and chili paste, which add extra flavor and texture to the dish.
Try the Sabah variety at Fatty Ngau Chap.
Contact Us
Ask ChAI
Hi, I'm the Chiefeater AI and I'm still learning, so pardon any hiccups along the way 😊 We will not be held responsible for errors or damages resulting from the use of this chatbot. By using this chatbot, you agree to our terms of service and privacy policy.
You can click the buttons below or type your own question. Please check with the outlet to confirm correct information.
---
---
Close Chat [X]