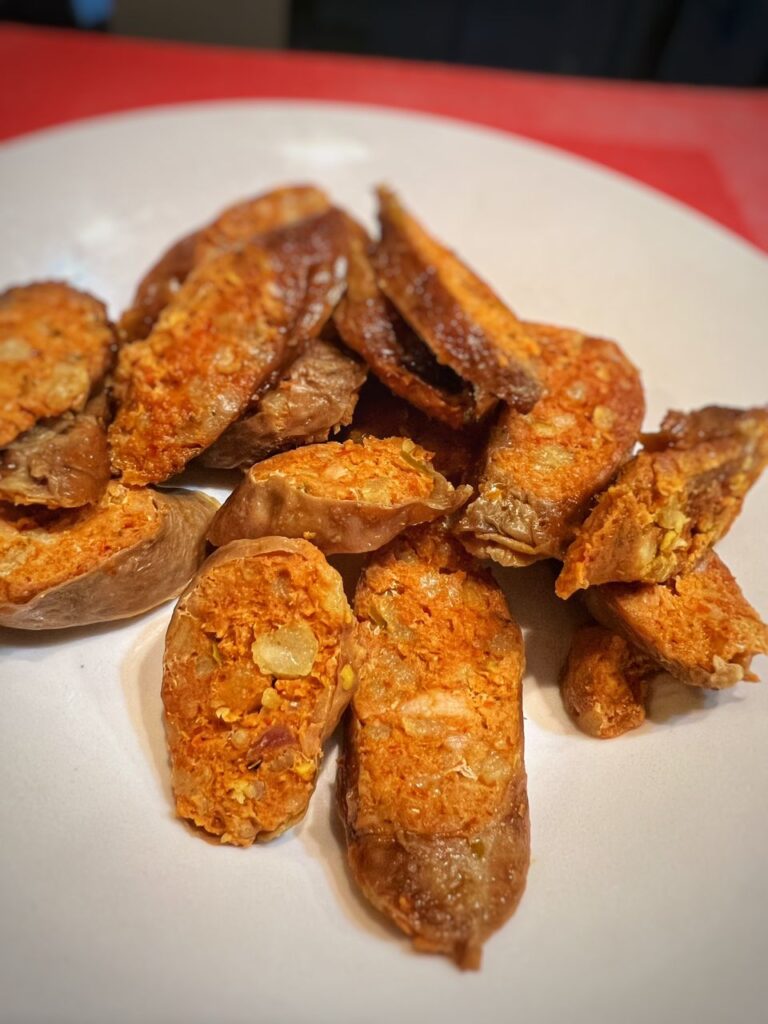 Restoran Krua Thai Spicy Sausage
Post by Chiefeater VK
The Thai Spicy Sausage at Restoran Krua Thai in Puchong is a true flavour explosion that's worth every sen. Priced at RM20 for a small plate (not really that small), it's a snack that packs a punch and delivers on both spice and flavour.
What immediately stands out about this Thai Spicy Sausage is its bold and fiery taste. The spices used in its preparation come together harmoniously to create a sensation that's spicy and can be overwhelming to the un-initiated tongue. Each bite is a burst of flavour that keeps you coming back for more.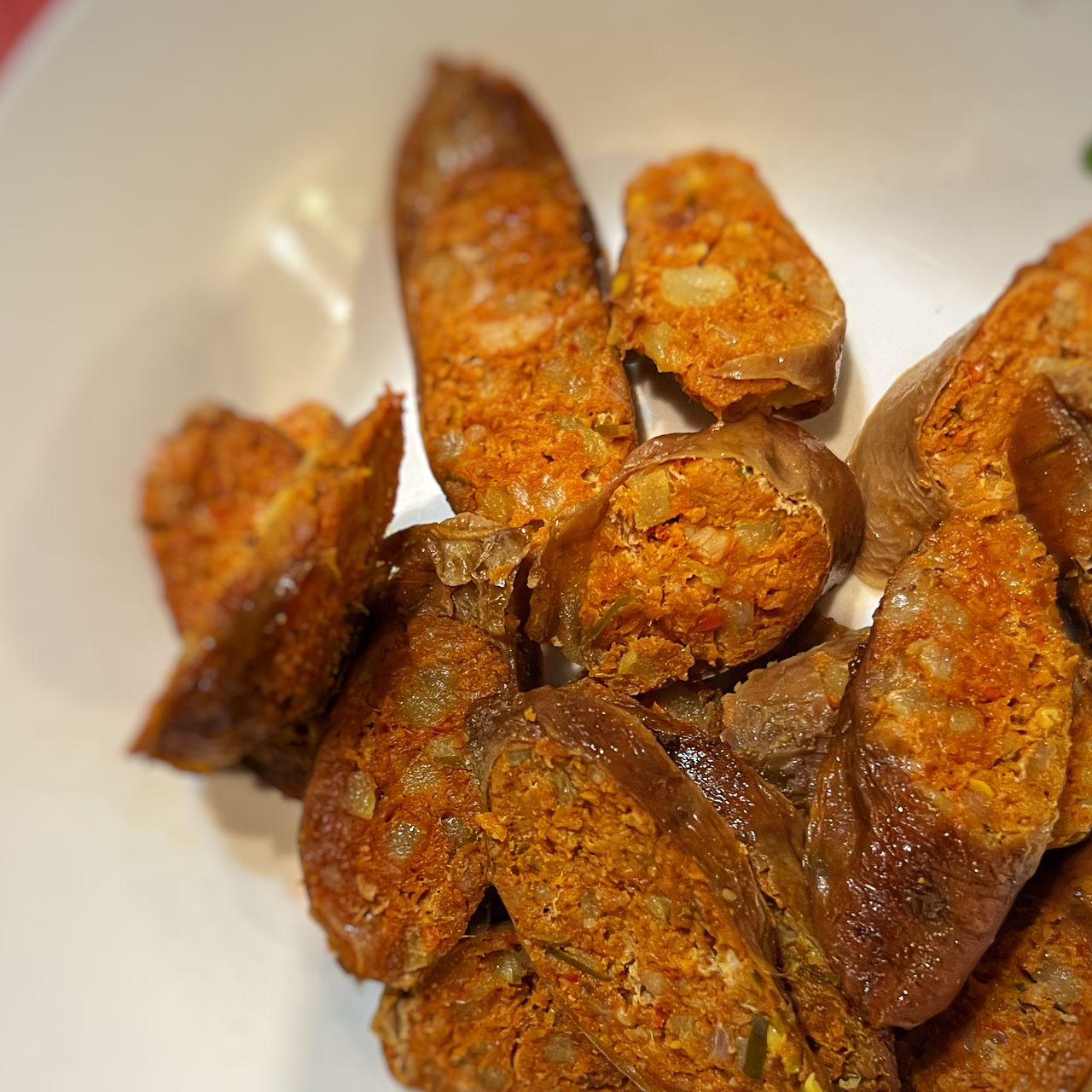 This sausage isn't just a treat for your taste buds. it's also a fantastic companion for a cold beer. Whether you enjoy it at the restaurant or take it home to enjoy with a brew, it's a combination that's hard to beat. Restoran Krua Thai serves Leo beer. The spicy notes of the sausage pair wonderfully with the crisp and refreshing quality of beer, making for a satisfying and memorable snacking experience.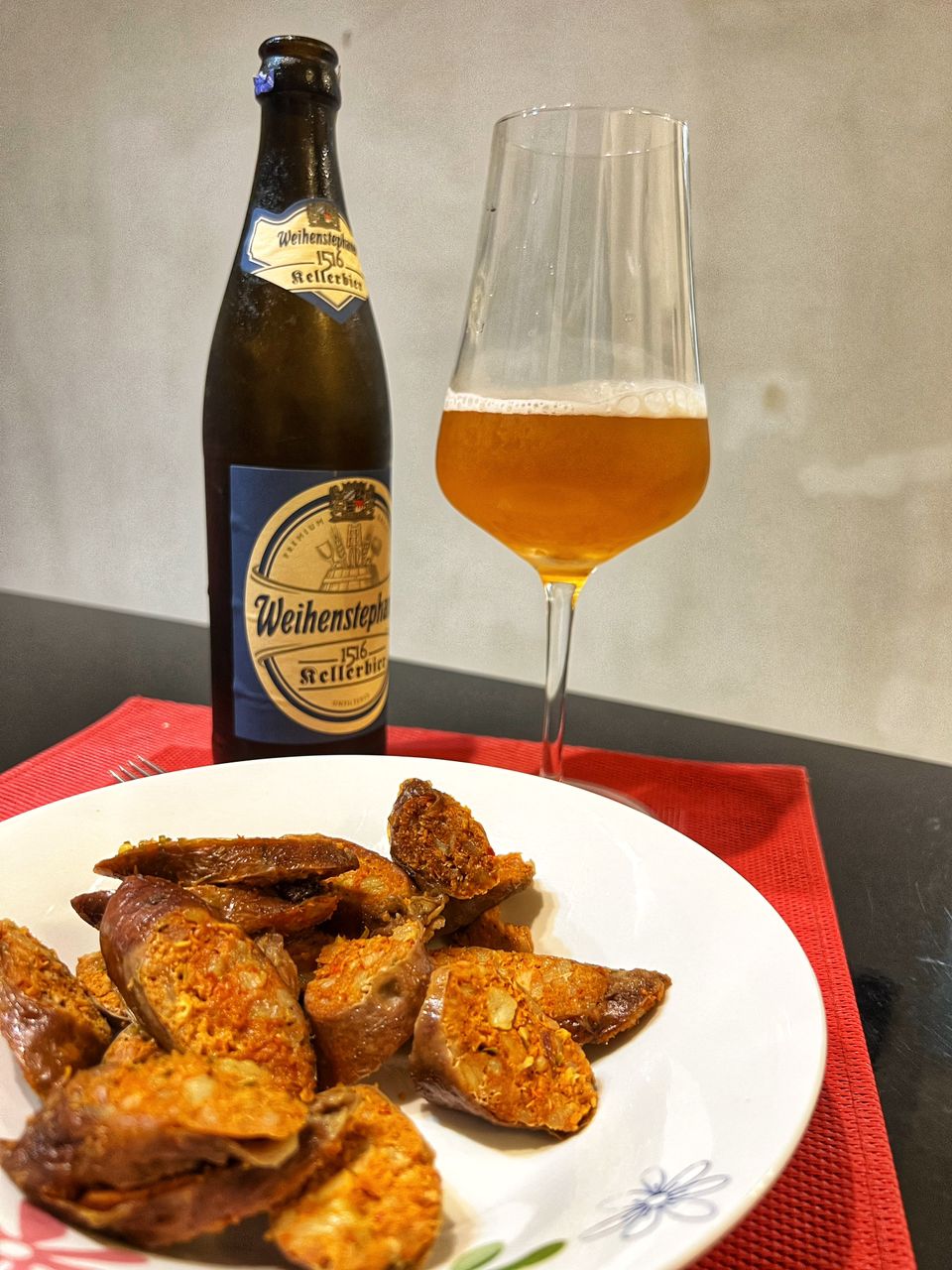 At RM20 for a small plate, the Thai Spicy Sausage is reasonably priced, offering great value for the taste and enjoyment it provides. Invariably while walking home from the train station, I find myself drawn to buy it almost every time.
Business Hours
Opens Daily
10:00 am to 03:30 pm
05:30 pm to 10:00 pm
Contact Us
Ask ChAI
Hi, I'm the Chiefeater AI and I'm still learning, so pardon any hiccups along the way 😊 We will not be held responsible for errors or damages resulting from the use of this chatbot. By using this chatbot, you agree to our terms of service and privacy policy.
You can click the buttons below or type your own question. Please check with the outlet to confirm correct information.
---
---
Close Chat [X]

WhatsApp Outlet

Click to Call Outlet